When Victoria Beckham posts a favourite product on her Instagram feed we always take note. This week Victoria showed her love for Lancer Skincare Contour Décolleté, an innovative formula that works to firm ageing skin around the neck, décolleté and bust area. I had to find out more.
https://www.instagram.com/p/BEHnSwdliPt/?taken-by=victoriabeckham
Reduce the signs of ageing with a firm appearance
The chest and décolleté is an area that often gets forgotten in skincare routines, but it is actually one of the first places to show signs of ageing and sun damage. The Lancer Contour Décolleté is specially formulated to counteract this. It helps to create a naturally lifted, firm looking appearance which reduces the signs of ageing on your neck, décolleté and bust line. Simply massage the product on to these areas once a day. Once your skin has become accustomed to the treatment, applications can be increased to twice a day.
With warmer days and evenings approaching it will be soon time to dig out those low cut and strapless dresses. If you feel your chest could do with some revitalizing in time for those long hazy Summer nights, investing in a quality décolleté firming treatment now is great advice.
The latest must-have ingredient - Marine Cone Snail Venom
What interested me most was the ingredients used in the Contour Décolleté. The serum contains Marine Cone Snail Venom. No, I didn't have a clue either so I got in touch with Keliagh Parsons, Education Manager at Lancer to tell us more:
"Marine cone snail venom is the newest and most talked about skincare ingredient from Korea, the most up to date country for high tech skincare. It is a bio-identical peptide helping to reduce all signs of ageing including fine lines and wrinkled skin. We're seeing a huge uplift in our customers asking about this ingredient."
The treatment works quickly with the serum significantly softening the look of fine lines and wrinkles to reveal a younger looking and glowing chest area.
Unrivalled understanding from Dr Lancer
We have written about Dr Lancer on this blog before when we fell in love with the Lancer 3 Step Skincare Routine.
Dr Lancer is one of the world's leading dermatologists. Based in California, Dr Lancer is a renowned Beverley Hills dermatologist with an extensive celebrity fan base that not only includes Victoria Beckham but also Beyoncé and Scarlett Johansson to name just a few. The Lancer Method skincare routine was not only a hit here at Lookfantastic but has become one of the must trusted and revered in Hollywood.
His products are developed following years of clinical research, following Dr Lancer's unique anti-ageing method which stimulates the skin's own transformative healing power for lasting results.
Lancer only use the very best ingredients sourced from 5 continents of the globe in their optimal concentration. The Contour Décolleté is acid-free and as well as Marine Cone Snail Venom it includes Red Seaweed and five peptides alongside a dose of high molecular weight Hyaluronic Acid to plump and hydrate from within.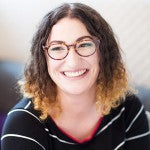 Major fan of scented candles, Make Up brushes and Highlighter. I'm always on the hunt for those Holy Grail products and my dressing table is covered in more beauty products than I like to admit. As an adopted Northerner originally from Brighton, I spend most my days wondering what all this rain is about. My hair isn't grateful for the move. Currently loving:
NIOD Photography Fluid