As you reach your 50's and your skin matures, it's natural for you to notice changes including a lack of firmness and the appearance of fine lines and wrinkles, as well as pigmentation around your eyes. Often, the signs of ageing occur most prominently around the eye area as the skin is delicate and loses its plumpness over time. Fear not though, because this can be counteracted with a potent anti-ageing eye cream.
How do anti-ageing eye creams work?
Eye creams work by firming, plumping and lifting the delicate skin around your eyes. Our skin loses water overnight therefore replenishing hydration is the key to achieving a more youthful and radiant complexion.
Also available as gels and serums, these ageing solutions work to reduce the appearance of puffy eyes, wrinkles and dark circles. The essential ingredients in anti ageing skin care include Hyaluronic Acid, Collagen, Elastin and Vitamin C as well as retinoids such as Vitamin A.
The best anti ageing eye cream for 50+
We have previously introduced you to the best anti ageing skincare for your 50s and beyond where we took a deep dive into general skincare for more mature skin, however, here we will be focusing specifically on anti-ageing eye creams for those who are 50+.
The best anti ageing eye serum
To eliminate dark circles, lines and wrinkles, look to the Elizabeth Arden Prevage Eye Advanced Anti-Aging Serum which uses a powerful antioxidant named Idebenone to protect the delicate skin around your eyes whilst eradicating dark circles, lines and wrinkles. The serum bolsters your skin's natural collagen to help give your eyes a more uplifted look.
The best anti ageing eye
and
lip cream
The Natura BisséEssential Shock Intense Lip & Eye Cream SPF 15  is an anti-ageing formula that will revitalise ageing eyes and lips. Thanks to nutrient-rich Amino Acids that provide long-lasting hydration whilst restoring elasticity, Antioxidant Vitamins C, E and F are combined with SPF 15 sunscreen to defend against environmental aggressors.
The best anti ageing eye cream gift set
Caudalie are renowned for their effective and high-quality ingredients that derive from grapes and the grapevine. The Caudalie Premier Cru gift set is ideal for getting to know how the brand will work for you.
The Set Contains:
Caudalie Premier Cru The Eye Cream (15ml)
This lightweight, super nourishing and hydrating eye cream aims to soothe puffy eyes whilst reducing the appearance of dark circles. Infused with soft-focus pigments, the treatment imparts a radiant, natural-looking glow that will leave your eyes looking brighter, wide-awake and years younger.
Caudalie Premier Cru The Cream (10ml)
This rich and luxurious cream helps to smooth out the appearance of wrinkles, brighten dullness and discolouration as well as firm the facial contours.
CaudaliePremier Cru The Serum (10ml)
Free from parabens, phthalates and mineral oils, this lightweight serum uses 95% natural origin ingredients including Glycerin, Niacinamide, Hyaluronic Acid and grape seed extract. Ideal for sensitive skin, this serum will leave your eyes looking noticeably brighter.
The best anti ageing night eye cream
To achieve youthful-looking eyes while you sleep, choose the Medik8 Advanced Night Eye. This luxurious treatment harnesses the power of the brand's Midnight Repair Complex™ which is an antioxidant blend that helps to counteract the damage caused by UV rays and environmental factors. Caffeine and Hesperidin boost circulation in order to balance out dark circles, while powerful peptide Matrixyl 3000® lifts the eye contour and smooths out any fine lines and wrinkles. Ideal for use alongside products containing Retinol, this night cream helps eyes to appear wide awake, bright and more youthful.
The best fast-absorbing anti ageing eye cream
The quick-absorbing this works My Wrinkles Eye Repair is lightweight and brightening. Vitamin C extract acts as a powerful antioxidant, defending skin against environmental aggressors like pollution and UV rays, which cause premature ageing. Bakuchiol is a natural retinol that has antioxidant and anti-inflammatory properties, targeting ageing skin without damaging it.
The best anti-ageing eye cream with luxury ingredients
Give your skin a treat with the Gatineau Age Benefit Integral Regenerating Anti-Ageing Eye Cream. Enriched with Caviar, also known as 'Black Gold', an ingredient rich in minerals, vitamins and amino acids to replenish moisture and offer firmer, plumper skin. With a unique blend of Cotton Seed Peptides and Marine Extracts, this super fast-absorbing cream helps to minimise the appearance of fine lines and wrinkles.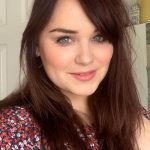 I've been writing about hair and beauty for over 10 years. I am a collector of vintage perfume and my go-to look always includes a bold pink lip! For more, visit https://www.goodgollymisshollie.co.uk