If you have fine hair, your hair is typically less porous than other hair types and each strand tends to be smaller in diameter. Fine hair often lacks volume and can become greasy more easily. By using hair products that are specifically tailored towards your fine hair type, you will be able to manage and style your hair better. A considered hair care routine begins with the shampoo you use and your hair washing routine.
Top 10 Shampoos For Fine Hair
The best shampoos for fine hair add weightless volume and texture to fine hair. They get to work at the roots to add oomph to fine hair. If you have fine hair, you're looking for a shampoo that is not too moisturising as it will weigh your hair down making it look lank and lifeless.
Top Tip: Fine hair tends to be more susceptible to breakage when wet. To avoid this gently pat the moisture out of your hair with a towel rather than rubbing it through the towel. We also recommend avoiding brushing your hair while it's wet to also avoid breakage.
What Shampoo is Good for Fine Hair?
1.

Aveda Pure Abundance Volumising Shampoo

If you like to use natural haircare products, Aveda is your main brand to turn to. This volumising shampoo has a plant-based formulation made with Jasmine, Peppermint, Ylang Ylang and Acacia Gum, which work together to gently cleanse and purify your fine hair, all while giving it beautiful and long-lasting volume. Follow with the

Aveda Volumising Clay Conditioner

; which helps to soften your locks without weighing them down.

2.

Philip Kingsley Body Building Shampoo

Looking to add some lift to fine, flat hair? The

Philip Kingsley Body Building Shampoo

is specially formulated to cleanse your hair whilst leaving it looking thicker and fuller. Infused with Copolymers and strengthening Keratin Proteins the Body Building Shampoo delivers long‐lasting body and bounce while combating flyaways. Made with Wheat Protein and vegan friendly, this thickening shampoo also includes natural Cellulose that plumps each strand from root to tip.

3.

Pureology Clean Volume Shampoo

If you have fine hair that is also coloured, you're best to turn to the experts at Pureology. All Pureology products are made with coloured hair in mind; meaning your locks stay looking fresh and are well protected against fading and damage. The Clean Volume Shampoo gets rid of all impurities, all while infusing your hair with Aloe Water, which keeps it nourished without it feeling weighed down.

4.

Matrix Biolage Total Results High Amplify Shampoo

Treat your fine hair to some movement and body with the

Total Results High Amplify Shampoo from Matrix Biolage

. Fortified with Full Boost Technology™, this weightless formula lifts hair for a long-lasting voluminous finish, whilst gently cleansing to eliminate excess oil and impurities. Added protein strengthens strands from root to tip so you can experience a thicker, fuller appearance.

5.

L'Oréal Paris Botanicals Lavender Fine Hair Shampoo

The

L'Oréal Paris Botanicals Lavender Fine Hair Shampoo

harnesses multiple organic ingredients to help invigorate weakened, lacklustre strands. By targeting the scalp this hydrating cleansing shampoo ensures a healthy environment for stronger hair to grow. A blend of Lavender Essential Oils, Soya and Coconut Oils defend against dryness and dullness.

The OUAI brand has become a bit of a cult favourite since its launch. Everyone from celebrities to hair stylists love the products for their gorgeously unique scent and their ability to deliver on their promise. For fine hair, try the Volume Shampoo. It contains Tamarind Seed Extract to gently build volume and nourish parched fibres. For a styling treat, try the

OUAI Texturizing Spray

. It can be used post blow-drying to boost volume right from the roots.

7.

Kérastase Densifique Shampoo

Kérastase is undoubtedly one of the most luxurious haircare lines on the market. The Densifique is one of the best shampoos for fine hair as it helps to rebuild thinning locks, rather than simply trying to add volume. Infused with Hyaluronic Acid, it conditions and moisturises the hair without weighing it down. Follow up with the

Densifique Mousse Densimorphose

, which is a styling treatment to increase hair volume without feeling sticky or heavy.

You can call on OUAI haircare to get the job done. Invigorate your fine hair with the

OUAI Fine Hair Shampoo

. Powered by a cocktail of nourishing and restorative ingredients such as  Hydrolysed Keratin that promotes a silky-smooth finish, filling in missing keratin found naturally in the hair follicle to tame fly-aways and frizz. Biotin releases strengthening properties to offer increased resilience. Hemp Seed Extract hydrates and conditions while Chia Seed Oil creates the illusion of thicker, more voluminous hair.

9.

System Professional Volumise Shampoo

System Professional is a brand dedicated to giving your hair exactly what it needs to stay healthy. Their Volumise Shampoo has been specially formulated for fine and thinning hair types that need a little extra boost to hold their weight. Made with the brand's exclusive EnergyCode Complex, the shampoo eliminates all dirt and oil from the hair, which helps to lift the roots and give the hair essential body to stay gorgeous and voluminous throughout the day.

10.

Biolage R.A.W. Uplift Shampoo

The Biolage R.A.W collection looks like smoothie bottles, infused with nothing but benefits for your hair. Made from the finest ingredients, and with a base of 71% naturally derived actives, the R.A.W Uplift Shampoo contains Grapefruit to detoxify the hair and remove impurity build-up. The result is beautifully soft and healthy locks, which feel lightweight as all dirt and oil have been removed.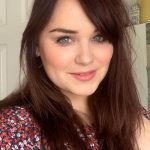 I've been writing about hair and beauty for over 10 years. I am a collector of vintage perfume and my go-to look always includes a bold pink lip! For more, visit https://www.goodgollymisshollie.co.uk