For those with oily skin, an essential first step towards banishing blemishes and controlling shine is by using a cleanser that is dedicated specifically to your oily skin type. The best skincare for oily skin will mattify your complexion and minimise shine, all whilst helping you to maintain clear pores which reduce the chances of breakouts and blackheads.
We have curated the ultimate edit to help you select the best cleanser for your oily skin. These formulas are balancing, clarifying and leave your skin feeling clean, refreshed and refined without being over-drying to your skin. For best results, always follow your cleanser with a moisturiser formulated for oily skin.
What is oily skin?
Oily skin is just one of the various different skin types. If you have oily skin your pores tend to be more visible, your face becomes shiny more easily and you are more prone to acne and breakouts. Oily skin typically occurs when the sebaceous glands overproduce sebum which is an oily substance that helps to protect and hydrate your skin. When you have too much sebum production, it can lead to acne, blocked pores and an overly shiny complexion.
What triggers oily skin?
Oily skin can be determined by a number of factors including your genetics, washing your face too often, some medications, a poor diet and even the weather. Oily skin can however be managed by adopting a skincare routine using products that are tailored to work harmoniously with your skin type.
What to look for when buying a cleanser for oily skin
If you have oily skin, look for cleansers that include hero ingredients such as hydrating hyaluronic acid to balance the moisture levels in your skin. Retinol and Niacinamide help reduce the appearance of large pores whilst salicylic acid helps alleviate acne scarring whilst keeping your pores clear.
Which are the best cleansers for oily skin?
The best foaming cleansers for oily skin
The CeraVe Foaming Facial Cleanser is a gentle makeup remover suitable for oily and sensitive skin types. This cleanser will remove dirt, excess oil and impurities whilst maintaining the strength of the skin's natural barrier. Key ingredients such as Ceramides and Hyaluronic Acid work to replenish vital hydration, whilst Niacinamide soothes any irritation.
For a 2-in-1 oily skin solution, choose the Estée Lauder Perfectly Clean MultiAction Foam Cleanser and Purifying Mask. Working to gently remove makeup and other impurities, this effective cleanser unclogs pores and leaves your skin looking radiant. Use this cleanser 2 ways: Morning and night as a daily cleanser to purify the skin. Or twice a week as a 3-minute purifying mask.
Gently refresh and revitalise your complexion with the Gallinée Prebiotic Foaming Facial Cleanser, created with the brand's patented Biotic Complex of Prebiotics, Probiotics and Lactic Acid, this ultra-gentle and the soap-free formula contains 98% natural ingredients to eliminate excess oil, dirt and impurities, whilst respecting your skin's natural pH.
The best cleansing gels for oily skin
Unclog your pores with the VICHY Normaderm Deep Cleansing Purifying Gel. This intensive cleanser clears excess sebum and impurities without over-drying your skin. Enriched with Salicylic Acid, Totarol, Eperuline and Glycolic acid, this soap-free formula is gentle enough to use daily.
For a gentle cleansing solution choose the La Roche-Posay Effaclar Purifying Cleansing Gel. This cleanser helps to eliminate impurities and excess sebum production whilst leaving the skin feeling clean and fresh. And the benefits don't stop there as this cleansing gel can also be used as a body wash for acne on your body.
Remove excess dirt and build-up whilst unclogging your pores and preventing blackheads with the Clinique Anti Blemish Solutions Cleansing Gel. This is a gentle and soothing cleanser that you can also use on your body for a full in-shower treatment.
For a skincare solution enriched with salicylic acid choose the Caudalie Vinopure Purifying Gel Cleanser. Using natural foaming agents, this face wash refreshes and hydrates whilst exfoliating any old skin to leave you with unclogged pores and a beautifully radiant complexion.
The best cleansing oil for oily skin
You may be wondering how an oil-based cleanser can support the needs of oily skin, well, believe us it certainly can. The DECLÉOR Micellar Oil works deep into the pores to draw out dirt, toxins and excess oil whilst also sweeping away makeup including waterproof mascara. An oil-based cleanser is great for anyone choosing to double cleanse as part of their skincare routine.
The best balancing cleansers for oily skin
Ideal for teenagers or those with breakout-prone skin the Elemis Balancing Lime Blossom Cleanser helps to balance excess surface oils, remove impurities and dissolve makeup, all whilst being gentle on the skin.
Banish any pesky blemishes and beat breakouts with the Dermalogica Clearing Skin Wash. This Vegan cleanser battles excess oils without stripping the skin of essential moisture, to help prevent further breakouts. Salicylic Acid is a Beta Hydroxy Acid that helps unclog the pores and remove dead cells for brighter, clearer skin. Eucalyptus and Tea Tree work to further calm your skin.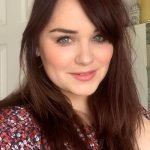 I've been writing about hair and beauty for over 10 years. I am a collector of vintage perfume and my go-to look always includes a bold pink lip! For more, visit https://www.goodgollymisshollie.co.uk