Wash your hair too often and you're left with dry, brittle locks. Wash your hair too little and you'll find yourself with greasy, lifeless tresses. 
Finding the right hair washing schedule can be tricky. 
Whether you have long hair, oily hair, afro and textured hair, straight hair, curly hair, coloured hair or short hair, your hairhas its very own unique qualities which determine how best to care for it. However, one question that comes up time and time again is how often you should wash your hair? Here, we'll be debunking the myths and setting the record straight on how often you should actually wash your hair.  
How often should you wash your hair? 
It depends on your hair type, some people wash their hair every other day, others twice a week, and some once a week, however, generally speaking, most experts recommend that you wash your hair every 2 to 3 days.
As many of us know so well, if you're looking to achieve glossy fresh tresses ahead of a special event or occasion, it's all about the timing of when you wash your hair.  
The right timing is crucial to achieving the look you're going for, whether it be loose, effortless waves (that actually took 2 hours to do) or a perfectly coiffed updo. And let's face it, washing and styling our hair isn't always the quickest of jobs, it takes time and preparation. Nobody wants to turn up to a special event with hair so fresh it won't hold the style you want or hair that has been left too long between washes and has quickly started to look like a hot greasy mess.  
Everybody is different when it comes to how frequently they wash their hair, we're betting that even you and your best friend don't have the same routine. You can also 'train' your hair to adapt to a new cycle of washing, e.g. adding on more days between washing, but it does take time, especially if you are used to washing your hair daily as your hair oil glands are in overdrive and need the time to settle into a new routine.
Does my hair type affect how often I should wash it?
It all really does depend on your hair type and your lifestyle[1]. If you have naturally oily hair, or you have a fringe, you'll probably want to wash your hair more than every 2-3 days. Likewise, if you intensely workout multiple times a week, or use a lot of styling products such as hairspray or hairoil, you'll probably want to wash your hair more regularly. And if your scalp and hair are naturally on the drier end of the spectrum then you can probably go for longer periods without washing your hair. 
With the right routine, If you find you have a naturally oilier scalp, you might be able to get away with washing your hair every 2 days. 
Is it bad to wash your hair every day? 
How long you can go without washing your hair is completely personal to you, however, washing your hair too often strips your hair of its natural oils and can be extremely drying which in turn causes more hair breakage and damage. Damaged hair doesn't have the same shine and lustre not to mention its fragility.  
Many shampoos also contain sulphates which are the chemicals that cause your shampoo to lather up, however, they can be drying on delicate hair strands. A sulphate free shampoo can be a gentler alternative for those with coloured hair or dry hair. 
Is dry shampoo a good alternative to washing my hair daily? 
Whilst we agree, nothing beats the feeling of freshly washed hair, it's not always feasible to wash it regularly, or you're perhaps as we previously mentioned, you are training your hair to last longer between washing. Dry shampoo like the OUAI Dry Shampoo is a great alternative to use in the days in between. Just be mindful that dry shampoo can quickly build up on the hair follicles and have the opposite effect of what you're trying to achieve, so be sure to wash your hair every 2-3 days and only use dry shampoo in the time in between, especially on fringes! 
Some of our favourite hair washing heroes 
If your hair is damaged and not looking or feeling it's usual best, we recommend the Joico K-Pak Shampoo and the Joico K-Pak Conditioner to work in synergy to revive and reconstruct damaged hair. The shampoo gently cleanses your hair whilst improving its elasticity, strength and shine. The cream formula shampoo is enriched with Joico's exclusive Keratin Silicone Complex so you can be sure your hair is prepped and ready for conditioning.
Hair washing for fine hair 
If you have fine hair, you may feel you need to wash your hair more often due to product build-up from heavy conditioners weighing down each strand. The OUAIFine Hair shampoo adds the weightless body and volume you've been looking for whilst gently cleansing any lingering build-up away. 
And here's the science bit... 
Hydrolysed Keratin fills in missing keratin found naturally in the hair follicle to tame fly-aways and frizz. Biotin helps enhance the strands with increased resilience. Hemp Seed Extract hydrates and conditions, while Chia Seed Oil creates the illusion of thicker, fuller hair. Complement this with the OUAI Fine Hair Conditioner which helps revive limp locks, just like the shampoo it is enriched with Biotin and Keratin to help less breakage occur, tame frizz and give your hair that 'just stepped out of the salon' swoosh. 
Creating healthy hair with dedicated hair washing routine 
It goes without saying that the more carefully and considered you look after your hair and scalp, by using quality products and abiding by your hairs needs, the better the results will be.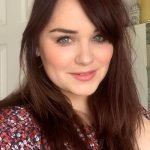 I've been writing about hair and beauty for over 10 years. I am a collector of vintage perfume and my go-to look always includes a bold pink lip! For more, visit https://www.goodgollymisshollie.co.uk