This International Women's Day, we're celebrating empowerment and our mission to make everyone feel, be and look fantastic. The start of spring signals a fresh new dawn, so we're placing the spotlight on the fresh beauty icons who inspire, empower and make us feel the best versions of ourselves. Including founders of some of our favourite brands, our female beauty icons are changing the beauty game. Discover their fresh perspectives on empowerment, wellbeing and sustainability... 
Meet Margaret, Brand Founder of Omorovicza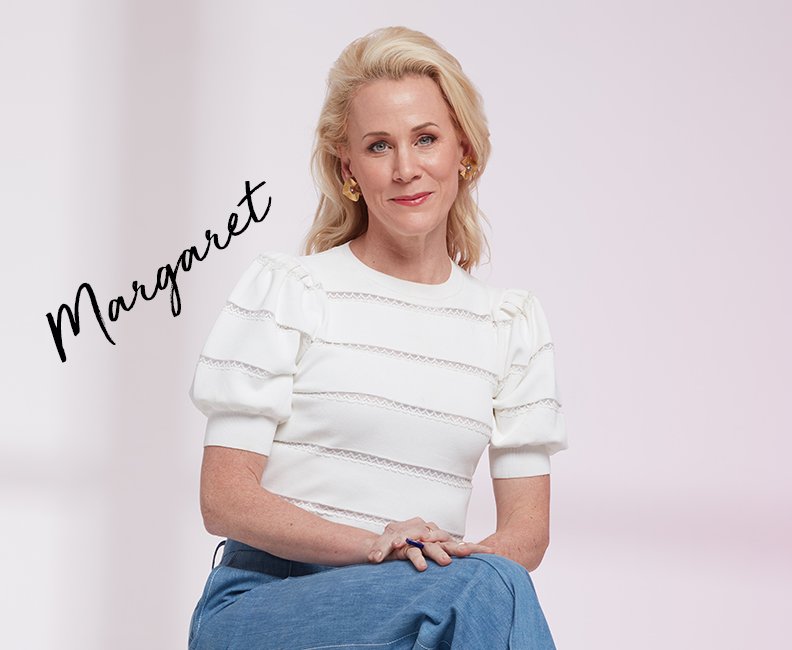 Founded by Margaret De Heinrich, Omorovicza is a luxurious skincare brand paving the way in sustainable beauty. Enriched with mineral-based formulas sourced from Hungarian thermal waters and with a 'no nasties' policy, Margaret and her brand have set out to empower us all to do good to both ourselves and the environment. Speaking to the lady behind the brand, Margaret told us that she uses glass packaging rather than plastic to house most of her products, avoiding any synthetic ingredients and taking a much more eco-friendly approach to helping us all to reduce our carbon footprint. 
As well as helping the planet, the brand runs a scholarship scheme at UAL all year round, making Omorovicza a worthy contender this IWD! So, what advice does Margaret give to someone wanting to kickstart their career in beauty?
"Don't be afraid to reach out to people you admire. There's a lot of generosity in the beauty industry." 
Her top product? The Omorovicza Deep Cleansing Mask. More than just a face mask, it's enriched with Hungarian Moor Mud sourced from Lake Heviz. Leave this mask on the skin for 15-20 minutes and wash off to reveal a brighter, re-energised and fresh complexion. 
Shop Margaret's Fresh Beauty Edit. 
Meet Michele, Brand Founder of Bouclème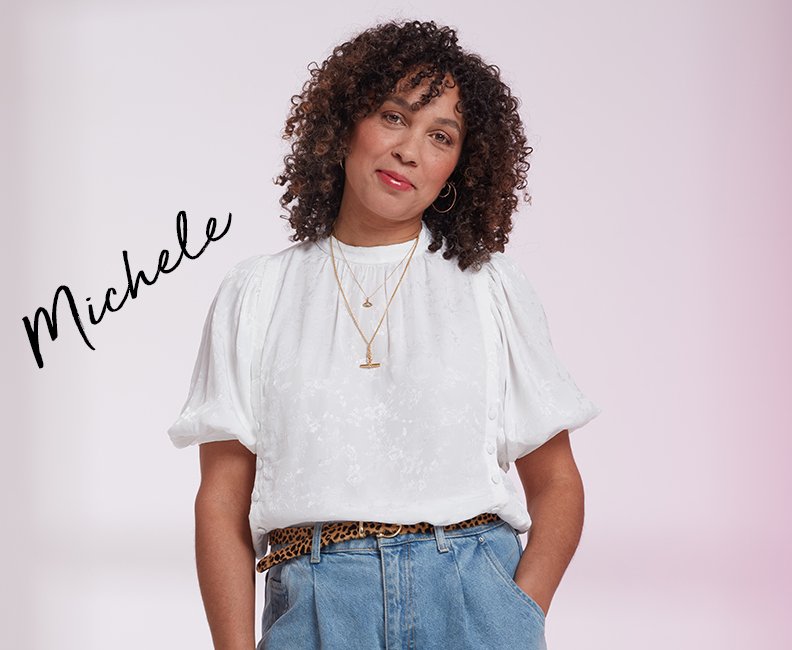 After years of straightening her hair and avoiding her natural curls, Bouclème founder Michele Scott-Lynch decided it was time to embrace her curly hair, not only for herself, but to be a role model to her two daughters and teach them to embrace their natural hair. Having not found the products that quite suited her hair type, Michele launched the brand to allow herself, her daughters and all others with curly hair look and feel their best no matter what their curly hair concern.
Since launching in 2015, Michele and her brand has endeavoured to protect the environment by using fair trade and natural ingredients, free from sulphates and parabens. Each product has a biodegradable formula and is housed in recyclable packaging, making Bouclème a key leader in sustainable beauty.
We asked Michele what makes her feel most beautiful and she said:
"I feel the most beautiful when I'm happy, confident and around the people I love the most."
Her hero product? The Bouclème Curl Defining Gel. Deeply nourishing and designed to combat dryness and frizz, this gel effortlessly defines and shapes curls to add bounce.
Shop Michele's Fresh Beauty Edit. 
Meet Anita, Brand Founder of Mauli Rituals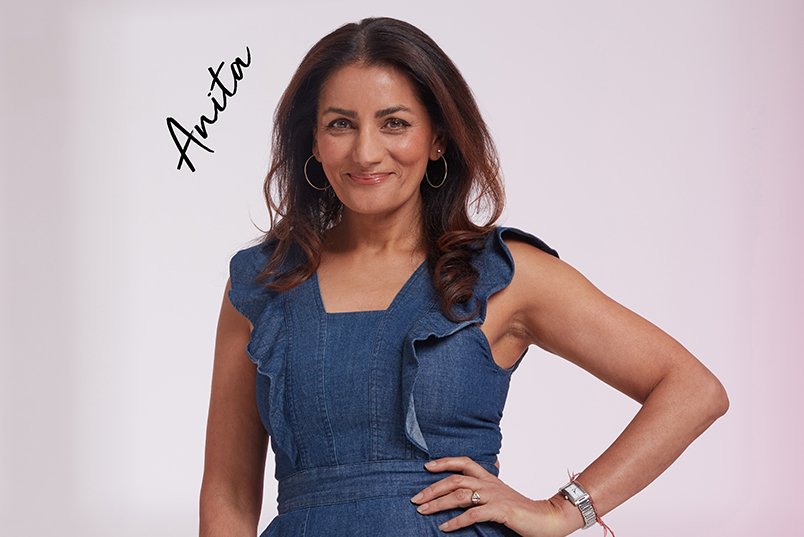 Founded by Anita Kaushal and her husband Bittu, Mauli Rituals is a brand that strives towards sustainability. Their sensual blends of natural and organic fragrances are created to help relax, rejuvenate and re-balance the body and spirit, encouraging us to look good and feel better. In a bid to care for the environment, Anita ensures that all Mauli Rituals sumptuous mists, oils and sprays are designed in recyclable and re-usable packaging to help limit waste. Not just this, but £1 from each product is donated to children's charities, which sets the brand apart from many of its skincare competitors.
"Our brand is about a 360-degree approach to wellness. I don't think you can look at beauty in isolation."
Anita's Holy Grail? The Mauli Rituals Supreme Skin Face Serum. She tells us that it's all she needs for moisturising and it's the only product she uses. Made with a natural, hand-blended formula that contains 16 clarifying botanicals to infuse the skin with moisture and vitamins without disturbing its natural balance. Free from parabens and unnecessary additives, this face serum works to soothe any signs of redness and leaves the skin with a healthy, radiant glow.
Shop Anita's Fresh Beauty Edit. 
Meet Lauren, New Business Manager at lookfantastic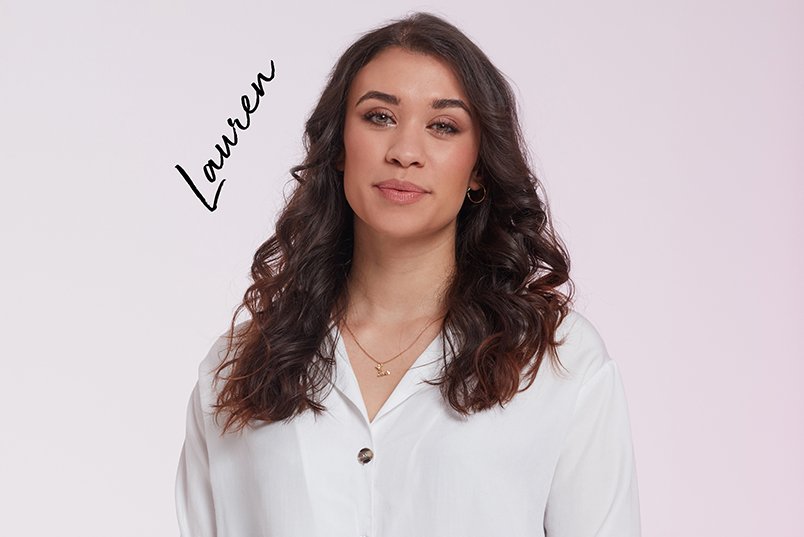 Our next female beauty icon is Lauren, New Business Manager here at lookfantastic. The face behind our brand, Lauren works to onboard new and exciting brands for our customers. With sustainability becoming increasingly important in the beauty industry, Lauren's role is crucial in ensuring we serve our customers with innovative and upcoming brands who are looking to make their stamp on sustainability.
We asked Lauren, what makes her feel beautiful and she told us:
"Having a good skincare routine is what it comes down to for me."
Being surrounded by amazing beauty products everyday, Lauren is fortunate in that her job allows her to try out the latest and greatest in sustainable beauty. Her favourite product right now? Medik8 Daily Radiance Vitamin C. Aiming big and hoping to be the world's most sustainable professional lead skincare brand, Medik8 are the real role models, using recycled plastic or glass for their packaging. What's more? All of their formulas are vegan friendly and don't contain palm oil.
Shop Lauren's Fresh Beauty Edit. 
Meet Fran, Buying Director at lookfantastic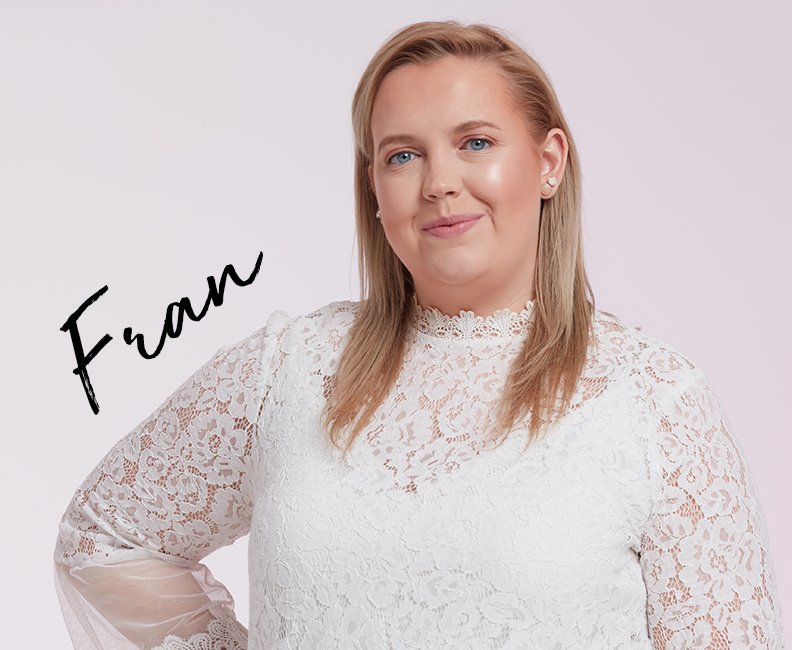 Our Buying Director, Fran, is the woman behind your most favourite products at lookfantastic. Fran works hard to ensure we're making the most sought-after products available to our beauty-obsessed customers.  
What does sustainability mean to Fran? 
"Sustainability means making conscious decisions each day that impact you and everyone around you." 
Fran's must-have sustainable product? The NEOM Organics Tranquillity Intensive Skin Treatment Candle. A perfect pick to celebrate this International Women's Day, Neom are dedicated to helping people feel good. With their support for Action for Happiness, they are helping spread the importance of wellbeing by creating a more conscious society as well as through their relaxing and natural scents. The brand are hoping to create zero waste by 2025 through the use of refillable and reusable packaging.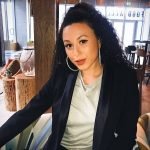 As a beauty obsessive, I'm always trialling and testing new, exciting brands and product discoveries. With over 6 years' experience in beauty writing, including freelancing on the Net-A-Porter beauty desk, I have lots of useful beauty hacks, tips and tricks to share. I'm constantly seeking the latest hair products to make my curls ultra-bouncy and defined. The Cantu Coconut Curling Creme is my Holy Grail! My lipstick collection is always expanding – and my favourite lip product of the moment has to be a nude lipgloss for the ultimate everyday look.