With the use of sex toys being less taboo than ever before, people of all ages and genders are discovering new ways to feel pleasure in the bedroom. But despite the surge in the sex toy market (with sexual wellness searches up by 123% across the globe last year), purchasing your first toy as a beginner can feel somewhat intimidating. Don't know your bullets from your g-spot stimulators? Don't panic. We asked Laura Wood, Sales Executive and Expert at So Divine to give us her top tips for sex toy newbies, as well as her top picks for beginners.
Which type of toy is best for a beginner?
If you're new to the world of sex toys then choosing a toy can seem pretty daunting. Sex toys offer a whole variety of different sensations and there's plenty to choose from depending on what you are looking for! See below for some of our top toys we would recommend for beginners.
Bullet Vibrators
Bullet vibrators are perfect for any sex toy newbie. They're discreet, easy-to-use and make a gentle intro for newcomers. They can be used to stimulate all of your erogenous zones using the tapered tip. Our Afternoon Delight bullet is a great choice for beginner looking to purchase their first toy.
Dildos
Penetrative toys such as a dildos are another great choice for beginners. You won't have to worry about fiddling with any buttons and they are super-straight forward to use. When choosing your first dildo we would recommend check the length and girth first. Like all sex toys, it's good to build up the size slowly. A dildo with a suction cup is also a good idea so can you enjoy a hands-free play. The So Divine Glorious dildo is a great contender for this!
Cock rings
Cock rings are another great go-to toy for beginners and are fun to use with your partner during sex. They can keep penis owners harder for longer by restricting blood flow ensuring a harder, longer-lasting erection. If you choose a vibrating cock ring such as our Thriller 2in1 ring you can both enjoy pleasure at the same time.
Butt Plugs
Butt Plugs are a great option for beginners and those who are wanting to explore some booty play The So Divine Men Vibrating Butt Plug is ideal for beginners. It's small and petite, tapered for easy insertion and has a flared base. Flared bases are super important when looking to try a butt plug for the first time so you can ensure nothing gets lost!
Do I need to use lube with sex toys?
Lube is a secret weapon that can be used by everyone and can be quite often forgotten about. It's a bedroom essential! A little dab of lube can make stimulation much more comfortable during your solo sessions or with a partner. If you've not already tried using lube whilst masturbating then we highly recommend trying it. We would recommend using a water-based lubricant to start off with!
Which sexual wellness products are essential for a beginner's starter kit?
An ideal starter kit for beginners would include a mix of clitoral and penetrative toys. A bullet vibrator, a classic dildo and a water-based lubricant would be a great choice. This allows you to explore a variety of sensations so you can learn what you like. Lubricants are also a game changer and can bring new sensations to play.
Should I opt for a g-spot device or a clitoral stimulator?
Choosing the right toy can depend on which sensations you enjoy or are looking to explore. G-spot vibrators are great for exploring your internal pleasure spot, whilst clitoral stimulators are ideal for clitoral stimulation. If your goal is to orgasm, then a clitoral stimulator may be a good choice as the majority of vulva owners need clitoral stimulation to reach climax.
What's the difference between a suction vibrator and a wand vibrator?
Clitoral suction stimulators are gamechangers in the world of sex toys and are ideal for those who want to try something different. These toys work by mimicking oral sex and offering a unique sensation to other classic clitoral toys. The irreplaceable suction stimulator is a super popular choice and if you read the reviews you can find out why!
Wand vibrators (or massaging wands as they are also commonly called) are great as a multifunctional product. They can be used for clitoral stimulation but also as an all-over-body massage. You can used them to give a seductive massage during foreplay. Our portable 'So Divine Wicked Game Wand Vibrator' is great for beginners due to it's compact size.
What advice do you have for beginners who are nervous, unsure or embarrassed about using sex toys for the first time?
Make sure you do not feel rushed if you are not ready! Take your time, do your research and make sure you are comfortable before buying. Nowadays, purchasing a sex toy is easier than ever and you can purchase online to avoid any embarrassment when shopping in stores. This also gives you enough time to research products so you can find what you really like.
Take your time, do your research and make sure you are comfortable before buying
The majority of toys also come in discreet packaging, so you do not have to feel any embarrassment when it comes through the post.
How do you take care of sex toys and keep them clean?
Keeping your toys in the prime condition has never been easier! We recommend cleaning your toy before and after every use with warm water and a sterilising fluid or toy cleaner. Ensure the toy is completely dry before storing and always remember to store your toys separately using a toy storage bag, box or even a clean sock.
Always make sure you use an alcohol-free cleaner/soap as alcohol may erode certain sex toy materials.
Can you use sex toys with a partner?
Yes! Sex toys can offer you and your partner a range of exciting added sensations that might not be possible with fingers, tongues and genitals alone. Sex toys can create unique opportunities for pleasure and bonding! Want to spice up your sex life? Try adding in sex toys during play, but always do this with consent first to ensure you are both comfortable using them.
Sex toys can offer you and your partner a range of exciting added sensations
How can you initiate the conversation with your partner about bringing toys into the bedroom?
Communication is key. Talking to your partner about sex toys doesn't have to be daunting, have the conversation when you feel comfortable. You can approach the subject by mentioning an article, advert, or a conversation you've overheard.
Be sure to reassure your partner that this is about exploring something new together and adding to your already amazing sex life. Always make sure you do this with consent and do not force your partner to do anything they are not comfortable with.
Can sex toys help you reach orgasm more easily?
That is definitely an advantage of using sex toys. Many people do tend to reach orgasm more easily with sex toys due to the different functions and sensations they can offer. If you read the reviews then many of those using sex toys will agree with this!
Will using sex toys stop me enjoying sex without them?
Not at all! It is a common misconception that sex toys will desensitise you or you will not enjoy sex without them.
Shop all sex toys on LOOKFANTASTIC.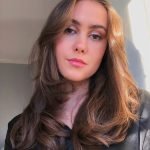 As someone with an affinity for all things beauty, discovering fantastic new products is my not-so-secret obsession. Over the years I've tried and tested a mountains worth of creams, serums and cleansers, finding some of my favourite 'holy-grail' products along the way. However, I'm always on the lookout for more ways to nourish my hair, perfect my dewy base, or enhance my skincare routine. Working as a beauty blogger for over 3 years, I've been lucky enough to collaborate personally with lots of amazing beauty brands including Christian Dior, The Body Shop and Dermalogica. I've used the Dermalogica special cleansing gel religiously since I first got it and their products are some of my ultimate skincare faves. When it comes to cosmetics, NARS Sheer Glow foundation is definitely my go-to - I live for a light, glowy base!