Want to treat your nails to an at-home manicure or pedicure? You'll be looking for nail polish that is long-lasting, easy to apply and not prone to chipping. This is where gel nail polish can help. You can achieve a salon-worthy mani-pedi that will last longer than a week with an all-in-one gel nail polish or topcoat. Here we're sharing the 10 best gel nail polish formulas that are durable, resilient, glossy and gorgeous. We guarantee you won't be able to stop looking at your hands and feet!
The Best Gel Nail Polish
We understand you can't always be bothered to soak your gel nails or acrylic nails off, and the process when done multiple times, or incorrectly can be damaging to your natural nails. That's where gel nail polish comes in! Achieve damage-free, long-lasting nails with our favourite formulas.  Some formulas require no curing under UV light, while others may need to cure under a UV lamp.
Lock in your favourite nail polish with the Essie Gel Couture Clear Nail Polish Top Coat. A protective coat is all you need to seal in your nail polish to make it long-wearing, long-lasting and shiny. This quick to dry formula is paired with a brush that prevents streaking to ensure a perfect mani or pedi.
Le Mini Macaron is an affordable gel manicure line that was inspired by the French macaron. The Le Mini Macaron 'Rose Gold' Gel Polish delivers a base coat and topcoat in one and provides a chip-resistant formula and mirror-like shine that cures under any LED lamp.
For long-wearing, chip-resistant and easy to apply nail polish, choose the SallyHansen Miracle Gel™ Nail Polish. This innovative formulation offers a cushioned gel effect with a mirror-like shine without needing to use a UV lamp to cure.
You can count on Barry M Cosmetics Gelly Hi-Shine Nail Paint to create a beautiful gel finish. Thanks to Barry M's signature wide brush to lay down full coverage in one stroke, this richly pigmented range of gel nail polishes are ideal for all moods and occasions.
The Ciaté London Mini Gelology™ Paint Pot is a nail plumping formula that creates a cushioned gel-like finish without the need for a UV lamp. Fortified with adhesive polymers and an innovative gloss agent for long-wearing colour and shine, the nail polish glides on effortlessly and easily.
We've already introduced you to the essie Gel Couture topcoat, and now we're showing you the essie Gel Couture collection. The two-phase system delivers a salon-worthy gel manicure at home without a curing lamp. The specially designed brush helps to achieve a controlled and mess-free application.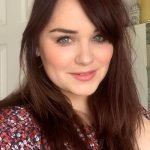 I've been writing about hair and beauty for over 10 years. I am a collector of vintage perfume and my go-to look always includes a bold pink lip! For more, visit https://www.goodgollymisshollie.co.uk