Thick hair is typically more prone to frizz and tends to be drier than most other hair types. If you have thick hair, it is important that you avoid shampoos that will strip your scalp of its natural oils as this will make your thick hair even drier and unmanageable. At LOOKFANTASTIC, we know a thing or two about thick hair and our hair care experts have rounded up the very best tried and tested shampoos for thick hair. All of our recommendations will hydrate and add shine without drying out or weighing down your beautiful thick tresses.
What Type Of Shampoo Is Best For Thick Hair?
Thick hair will respond well to sulphate free shampoos. As the name suggests, sulphate free shampoos contain no sulphates which are essentially cleansing agents which can strip the natural oils in your hair. With that in mind, sulphate free shampoos offer a much more gentle cleanse and work well with thick hair. Curious about sulphate shampoo? Discover 10 of the best sulphate free shampoos.
Thick hair can also be prone to frizz therefore, shampoos containing hydrating and strengthening ingredients such as keratin, coconut oil and argan oil are useful in packing the moisture back into your hair, whilst smoothing flyaways and frizz.
The Best Shampoo For Thick Hair
The Best Shampoo For Dry & Brittle Thick Hair
If your thick hair is dry and brittle, the Redken All Soft Shampoo contains replenishing ingredients such as avocado oil, olive oil and silk amino acids that counterbalance any loss of protein. Redken's unique Interbond Conditioning System combined with Silk-Luxe Complex will give your dry and brittle hair the strength it needs to look and feel healthy and shiny.
The Best Shampoos For Thick Hair That needs Hydration
The Philip Kingsley Moisture Balancing Shampoo is specially formulated for hair that needs more moisture. Infused with wheat Protein and Guar (an anti-static conditioning agent), this hydrating formula cleanses and balances hair.
Horses typically have thick and shiny lustrous hair, which is exactly what inspired the Mane 'n Tail Original Shampoo. This lightweight shampoo forms a rich lather upon contact with water, helping to eliminate impurities without stripping the hair's natural oils. It also works to restore body and shine to leave hair smooth, calm and healthy-looking.
L'Oréal Professionnel Mythic Oil Shampoo for Thick Hair is concentrated with fairly traded argan oil and enriched with Vitamin E. The treatment is also infused with myrrh extract, popular for its repairing properties. This gentle shampoo produces a generous foam that gently cleanses and tames unruly thick hair.
The Best Shampoos For Frizzy, Dry Hair
Wave goodbye to frizz for up to 72 hours with the Kérastase Discipline Bain Fluidealiste. Enriched with keratin, amino acids, a powerful wheat protein derivative and ceramide R, this shampoo smooths and strengthens your hair. After a few uses your locks will be left with natural movement, a soft texture and a frizz-free finish.
The OUAI Thick Hair Shampoo cleanses away product buildup and dirt without stripping your scalp and the natural oils in your hair. Avocado Oil and Shea Butter coat hair to stop water loss for longer, while strengthening Hydrolysed Keratin means locks will be less prone to breakage during brushing and styling.
The Best Shampoo For Coloured Thick Hair
Do you have thick hair that is also coloured? Wella Professionals INVIGO Color Brilliance Shampoo for Coarse Hair is a pH-optimised shampoo helps to seal the hair cuticle to lock in colour, whilst using a Copper Encapsulating Molecules to improve vibrancy and shine. This hydrating shampoo will not only keep your colour fresh, but will help you maintain maintain soft hair.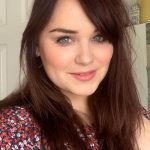 I've been writing about hair and beauty for over 10 years. I am a collector of vintage perfume and my go-to look always includes a bold pink lip! For more, visit https://www.goodgollymisshollie.co.uk