There's nothing better than having a set of super full and fluffy lashes, a luxury that many of us desperately missed during lockdown. Now that salons are open, we are over the moon to be back indulging in our fluttery falsies, which are perfect for giving an extra touch of glam to your everyday look.  
Getting eyelash extensions is a great way to enhance your eyes, but like any beauty treatment, the key to keeping them looking gorgeous for longer is in the maintenance. If you don't look after your lashes, they won't last as long and they can even cause damage to your natural eyelashes. We interviewed three expert lash technicians to get the lowdown on how you should be caring for your falsies post-appointment. 
Why is it important to take proper care of your eyelash extensions after you get them done?  
'It is incredibly important to take care of your eyelash extensions after you get them done because that is the key to having the best retention! If you don't take care of your extensions, they will get dirty, which will make them become clogged and clumped together. This usually results in them falling out in lumps or even damaging your natural lashes' Ellie Dickenson,@ellies.studio 
What's the best way to clean them and how often should you do it?  
'The best way to clean your lashes is with a proper lash shampoo, which you can usually purchase from your eyelash technician. This should be done every 2-3 days, or if you have oily skin or are a makeup wearer, I advise my clients to clean their lashes daily to avoid the build-up of products, and to get rid of natural oils from the lashes which can cause retention issues.' Jody Kent, @jodykentmbl
 What products should you avoid using on them?  
'Avoid using anything oily! This includes things like skin care products, makeup and makeup remover. These products will all break down the bond of the glue, causing your lashes to fall out much quicker!' Talia Cook, @taliacbeauty 
'You should avoid using mascara on your lashes and makeup in general, as this can cause your lashes to stick together which will cause retention problems,' Jody Kent, @jodykentmbl
Are there any other things you should avoid doing?  
'When you get your eyelash treatment done, your technician should advise you to avoid getting them wet or to stay away from saunas and anywhere that has a lot of steam for 24 hours. My main piece of advice is to avoid getting the extensions overly wet, and if you do ensure that you always brush and dry them on a cool setting to make sure they look as fresh as possible.' Ellie Dickenson,@ellies.studio 
'Sweating can be another cause of bad retention, because it is salty and sticks to the lashes, which is why washing them after exercise is so crucial for keeping them fresh. Sunbeds are also a complete no-go for up to 48 hours after a lash appointment.' Talia Cook, @taliacbeauty 
How long should they typically last with good care?  
'I always advise my clients that their lashes should last around 2-3 weeks with good aftercare before needing infills, but the results can vary from person to person.' Jody Kent, @jodykentmbl
When should you get infills? 
'Infills are recommended to have every 2-3 weeks in order to keep your lashes looking full and fluffy and to remove any outgrown extensions.' Talia Cook, @taliacbeauty 
 Shop our range of false eyelashes on LOOKFANTASTIC.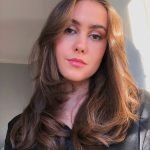 As someone with an affinity for all things beauty, discovering fantastic new products is my not-so-secret obsession. Over the years I've tried and tested a mountains worth of creams, serums and cleansers, finding some of my favourite 'holy-grail' products along the way. However, I'm always on the lookout for more ways to nourish my hair, perfect my dewy base, or enhance my skincare routine. Working as a beauty blogger for over 3 years, I've been lucky enough to collaborate personally with lots of amazing beauty brands including Christian Dior, The Body Shop and Dermalogica. I've used the Dermalogica special cleansing gel religiously since I first got it and their products are some of my ultimate skincare faves. When it comes to cosmetics, NARS Sheer Glow foundation is definitely my go-to - I live for a light, glowy base!