Last updated 26th January 2023
Shop guilt-free this year with more sustainable presents. Whether you're conscious about packaging or are on the search for cleaner ingredients we have plenty for you to choose from! To help you out we've rounded up the best eco-friendly beauty gift ideas so you can treat yourself or a loved one.  
Care for both your hair and the planet with the Garnier Ultimate Blends Coconut Hydrating Shampoo Bar. Infused with Aloe Vera, the shampoo purifies your hair from root to tip without stripping the strands of their essential oils. Sustainably sourced, the ingredients work to gently nourish and cleanse your tresses, whilst the bar uses less plastic than a bottle, helping to combat waste! 
For a conscious fragrance gift, discover Floral Street's sweet scented Wonderland Peony Eau de Parfum. A fruity, floral blend of lemon, pink berries and candy floss, this sugary scent is crafted with a 20% oil concentration, meaning the fragrance intensifies with the warmth of your body. This perfume is vegan, cruelty-free and housed in recycled packaging, making it a great addition to anyone's scent collection.
Nourish your skin overnight with the Garnier Organic Hemp Multi-Restore Facial Oil. The 100% vegan, intense treatment is designed to soothe, smooth and nurture stressed complexions all whilst you sleep.Organic Hemp Seed Oil helps to fight dryness and dullness as it delivers a quenching surge of moisture to your skin. What's more? It's infused with an aromatic fragrance of 100% natural origin. 
Effortlessly cleanse the day awaywith the Magnitone London WipeOut! Microfibre Cleansing Cloths that help to tackle stubborn makeup using just warm water.Without causing irritation or dragging on the delicate eye area, the towels effortlessly glide over skinwithout the need for a cleanser. Unlike cleansing wipes, the eco-friendly cloths are designed to absorb water and swell when damp making it easier than ever to remove impurities. These make the perfect gift for those with a quick and simple skincare routine!
Create a fresh, clean base with theGLOV Moon Pads.The luxuriously soft pads glideacross your face, effortlessly removing makeup, dirt and grime without the need for harsh scrubbing. Not only is the product kind to your skin, it's alsokind to the environment too! Just one pad replaces nearly 500 single-use ones, making it the perfect eco-friendly gift.
Shop all eco-friendly gifts at LOOKFANTASTIC.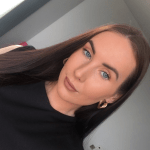 As a beauty fanatic I'm always on the lookout to try and experiment with new products! I've been writing about everything beauty for over 3 years and specialise in skincare so have plenty of tips and tricks to help put blemishes at bay and get your complexion glowing. Whilst being a content writer at LOOKFANTASTIC I've had the opportunity to collaborate with incredible brands including Tom Ford, Dolce & Gabbana and La Mer, taking my understanding of the industry to the next level. In the past I've been a freelance makeup artist and have collaborated with brands including NYX and Revolution Beauty on a personal level, sharing my makeup creations for the world to see. My ride or die brands have to be PIXI, Laura Mercier and Bobbi Brown and I can't live without my trusty MAC Velvet Teddy!