From the best-selling microcurrent BEAR Facial Toning Device to the UFO 2 for professional facials on the go, FOREO has every beauty tool you need to combat your skincare concerns and revitalise your complexion. To help you narrow it down, we've curated an edit of the most popular FOREO devices so you can choose the perfect one to suit you and your skincare needs.
Mature skin
What does the device do and why is it best for mature skin?​
BEAR is an at-home facial toning device that utilises 5 intensities of microcurrent technology and T-Sonic pulsations to help lift, tone, and re-contour age-sensitive areas. This non-invasive tool not only contributes to the reduction of wrinkles across the entire face, but also tackles targeted areas, such as the jawline, cheeks, neck, and forehead with precision care. Featuring an Anti-Shock System, BEAR measures your skin's resistance to electricity and adjusts microcurrent within your chosen intensity for maximum safety and comfort. While suitable for all skin types and ages, BEAR is most suitable for skin with first signs of aging, delivering visible, long-lasting results with continued use. BEAR must be used with FOREO's conductive serum for safe use and enhanced results.
How do you use it?​
Cleanse your face with an oil-free cleanser, removing makeup, oils, and impurities. ​
Apply a thin layer of FOREO's conductive serum for a safe and effective treatment, and massage until fully absorbed. ​
Download the FOREO For You app and sync device with the app. Select your microcurrent intensity and pulsation preference via the app and start the treatment.​
Glide BEAR across your skin for 3 minutes across desired areas. The device will switch off once the routine is complete.​
Continue with your regular skincare routine on top of SERUM SERUM SERUM.​
How often should you use it?​
Use 3 minutes a day, 5 times a week for the first 60 days. After 60 days, use two to three times a week to maintain the results.​
What results can you expect to see?​
Firmer complexion​
Lifted and toned skin with continued use​
Radiant skin
Dry skin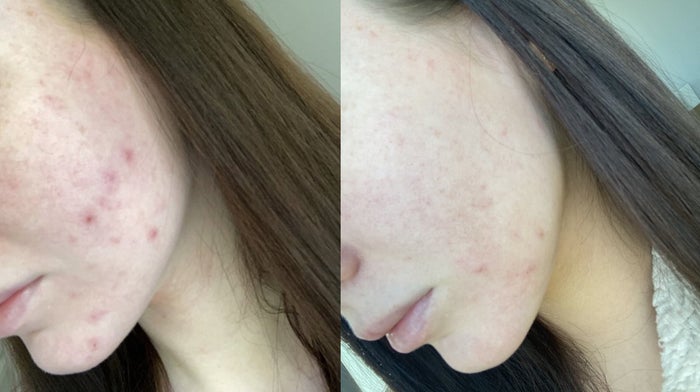 What does the device do and why is it best for dry skin?
Sleek, compact and easy-to-use, UFO 2 offers a full facial treatment at home or on-the-go. Designed to target dehydration, loss of elasticity, and uneven skin tone, this Swedish device combines warming (softening the skin), cooling (de-puffing), T-Sonic pulsations (enhancing mask absorption), and LED light therapy (brightening, acne, anti-aging, etc.) with potent Korean-inspired masks. The 90-second mask treatment offers a complete facial, infusing mask essence deep into your skin, for a radiant complexion that lasts. Choose the mask suitable for dry, dehydrated skin and enjoy instant results. It's now also available in a chic black colour!
How do you use it?​
Download FOREO For You app and connect your UFO 2 device.​
Secure a UFO-activated mask of your choice with the attachment ring provided. ​
Start the treatment within the app.​
Gently glide UFO 2 in circular motions until the device turns off.​
Dispose of the mask and rinse UFO 2 under running water.​
How often should you use it?​
Can be used daily or whenever your skin needs boost of hydration, at any time of the day or night.​
What results can you expect to see?​
Deeply moisturized radiant and dewy skin​
Firmer complexion​
Enhanced absorption of skincare products
Oily/ acne prone skin
What does the device do and why is it best for oily / acne prone skin?
LUNA 3 electric face cleanser keeps your skin fit and fantastic in just 1 minute every morning and evening. Providing a much deeper clean than washing by hand, it eliminates sweat-induced bacteria, trapped dirt and oil, and dead skin cells and keeps your skin in top shape. Thanks to graduating touchpoints and 16 pulsation intensities, oily patches such as the T-zone and hard-to-reach areas around the nose receive a deeper cleansing than the rest of the face. As an extra benefit, LUNA 3 also offers massage routines that target wrinkle-prone areas to tighten the skin for a refined, younger-looking complexion.​
How do you use it?​
Download the FOREO app. Turn on LUNA 3 and connect to the app via Bluetooth. Follow the instructions to select your cleansing preferences and firming massage routine. ​
How often should you use it?​
Can be used 1 minute daily or whenever your skin needs deep cleansing. Use AM and PM for optimal results.​
What results can you expect to see?​
Deeply, yet gently cleanses preserving skin elasticity​
Expels dirt, oil, and makeup residues from pores​
Boosts the absorption of your favourite skincare products​
Reduces the appearance of wrinkles and sagging
Pigmentation / dark circles
What does the device do and why is it best for pigmentation / dark circles?​
The ultimate foil for dark circles, bags, crow's feet, crêpey-ness and puffiness, IRIS Anti-Wrinkle Eye Massager has been designed to emulate 'fingertip massage' – with two modes to stimulate elimination of accumulated toxins and help to fortify skin's fabric. Pure Mode is incredibly gentle – perfect for maximising absorption of your eye treatment whilst giving fragile skin a mini 'workout' – while Spa Mode combines delicate pulses with contour 'tapping' to mimic a professional, anti-ageing facial​. It's also a favourite of Paris Hilton!
How do you use it?​
Apply regular eye cream or serum with fingertips. ​
Apply the device on the eye contour from the centre to the exterior, and under and above the eye. Hold the device still on the same place for a moment - then move on to the next area. ​
For optimal results before using the IRIS, use a LUNA device for deep cleansing to allow the skin to breathe and be more receptive to the eye products used with the device.​
How often should you use it?​
Can be used 1 minute daily or whenever your skin needs extra attention.​
What results can you expect to see?​
Reduction of under-eye puffiness and dark circles​
Smoother appearance of crow's feet, fine lines and wrinkles​
Improved absorption of skincare products
Want to delve into your new favourite device? Shop all FOREO at LOOKFANTASTIC.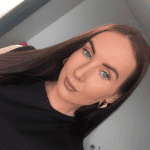 As a beauty fanatic I'm always on the lookout to try and experiment with new products! I've been writing about everything beauty for over 3 years and specialise in skincare so have plenty of tips and tricks to help put blemishes at bay and get your complexion glowing. Whilst being a content writer at LOOKFANTASTIC I've had the opportunity to collaborate with incredible brands including Tom Ford, Dolce & Gabbana and La Mer, taking my understanding of the industry to the next level. In the past I've been a freelance makeup artist and have collaborated with brands including NYX and Revolution Beauty on a personal level, sharing my makeup creations for the world to see. My ride or die brands have to be PIXI, Laura Mercier and Bobbi Brown and I can't live without my trusty MAC Velvet Teddy!