One of the fastest growing and impactful beauty trends of the century and going nowhere anytime soon, sustainability is on everybody's lips, not only figuratively but in the Makeup that we're wearing. This Spring, we want to help everyone make their beauty routine more sustainable. We understand that switching up all of your makeup products to be more eco-friendly can not only be slightly daunting but also difficult, so we've put together a list of the top sustainable and cruelty-free makeup brands so that you can go the whole (meatless) hog.
1. INIKA
Founded in Australia and now loved all around the world, our first sustainable super brand is INIKA. The brand uses 100% natural, plant-based ingredients, 70% of which are organic making them hard to beat on the sustainability scale. One of our favourites from the range, the INIKA Certified Organic Perfection Concealer is infused with mineral pigments for a glowing appearance, as well as natural powerhouse ingredients Shea Butter and Aloe Vera that hydrate and care for the skin.
2. Lime Crime
Who says eco-friendly has to be basic or boring? Certified by PETA as both cruelty-free and Vegan, Lime Crime are described as the "Unicorn" of the cosmetics world allowing us all to express our individuality with their apologetically bold shades and stand out sparkles. We're obsessed with their Venus XL II Eyeshadow Palette for absolutely any occasion. The 18 metallic and shimmering shades are flattering on any skin tone and and allow you to mix and contour to express yourself with your own unique blend.
3. Cover FX
"We believe that beauty means taking care of yourself and the world around you, and that we have a responsibility to care for all living things."
Founded on the belief that you can have high performing makeup products that are clean, we couldn't have said it better than Cover FX. Not only does the brand believe this is better for the environment, but also for your skin. Their vegan formulas are bursting with green goodness, including nourishing ingredients such as green tea and algae to make sure your skin not only looks great but feels it too. We love their Natural Finish Foundation for a flawless but lightweight finish that looks natural and healthy.
4. EcoTools
Looking for a soft, professional brush or sponge that's vegan and will allow you to achieve the same flawless application? EcoTools has you covered. Made from recycled materials, renewable bamboo and manufactured sustainably, the whole range is 100% cruelty free and eco-friendly. For a smooth and even base we recommend their Foundation Brush which can be used all over the face, including the under eyes.
5. Rodial
Despite the names, no actual dragons were harmed in the formulation of Rodial's industry famous skincare products. 100% Cruelty free, Rodial is definitely one of our top picks for premium sustainable beauty. One of their Vegan products, we love their Pink Diamond Instant Lifting Serum for a noticeable lift that creates a more youthful look, with Diamond Powder that gives the skin a healthy glow.
6. ARK
Strictly cruelty-free and all skincare products suitable for Vegans, ARK has a line for every age group, making lifelong sustainability achievable. The brand uses natural ingredients to tackle key skincare concerns such as pigmentation, blemishes and sensitivity. New to the range, the Skin Essential Skin Protector SPF30 Primer moisturises the skin, protects from sun damage and smooths the surface for even foundation coverage or a natural looking even complexion.
7. bareminerals
Known for their clean approach to beauty, bareminerals is not only good-to-skin, but also completely cruelty free. The cult brand are extremely conscious of the ingredients that go into their world renowned products, using non of the nasties including micro-beads, triclosan or mineral oil. Our top pick has to be the bareminerals Original Foundation. The ultra-light powder gives full coverage without blocking the pores, and also protects against UV Rays.
8. Eyeko
For all your eco-friendly Eye Makeup needs, Eyeko is our go to. Their revolutionary formula takes on a fresh new approach to creating lengthened lashes by tubing them instead of coating them to ensure all round amplification. Making sure that none of their fabulous formula goes to waste, the brand packages their Mascaras in a squeezy tube so that it never dries up and even the very last drop can be used. A real eye opener, their Black Magic Mascara is enriched with Keratin and Shea Butter to promote natural growth as well as defining each individual lash.
9. Chantecaille
Already cruelty free and Vegan, as if we needed another reason to adore Chantecaille's stunning skincare and makeup products, the brand also dedicate profits to a different environmental cause each year in their bid to tackle climate change. This year they've partnered with the Amazon Conservation Team to create their Rainforest inspired range to protect wildlife. We're cuckoo about their Humminbird Quartet Warm Palette. The four warm-toned shimmering shades create the perfect contouring palette to build up for a Jewell like effect.
10. Natasha Denona
You can let out a sigh of relief, because you can be sustainable without having to forfeit your Natasha Denona products. The brand do not test on animals anywhere in the world and are 100% cruelty free! Filled with a mix of warm, shimmering tones, we love the Sunrise Palette to start the day looking red-carpet ready.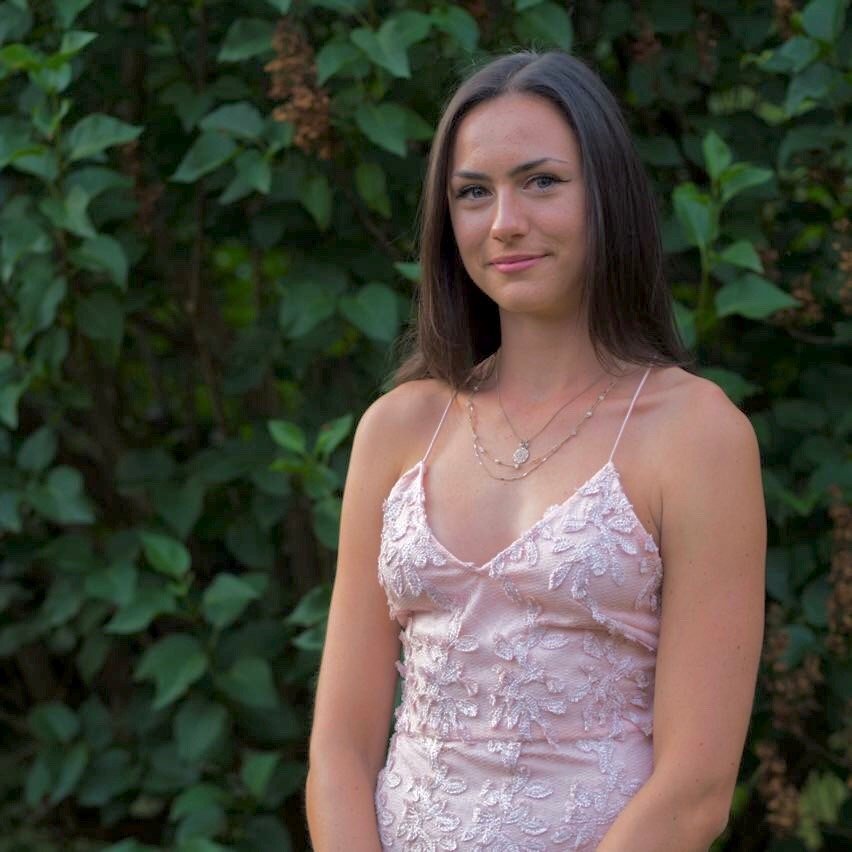 Working with brands at LOOKFANTASTIC for over two years I have developed my knowledge of all things beauty from key skincare concerns to niche makeup tricks and haircare hacks. I have a major passion for finding effective solutions that are easily accessible to everyone so that we can all achieve our best, glowing complexion.