Way more versatile than their powder alternative, highlighting and tanning drops are the perfect go-to for a natural sun-kissed finish that can be used on both the face and body. With many now offering not only visible benefits, but also containing skin-friendly ingredients such as SPF and Hyaluronic Acid, these glow-enhancing drops are a real must have for the ultimate no-makeup makeup look this summer, saving you minutes in the morning!
4 ways to use highlighting drops
1. In your moisturiser
If you're aim is to nail that naturally tanned and glowing look, try adding your drops to your moisturiser for an all over bronzed shimmer than blends effortlessly into your skin. The Isle of Paradise Self-Tanning Drops mix easily into any moisturiser or serum, contributing to the nourishment of the skin with hydrating Coconut, Chia and Avocado Oils that leave the skin looking and feeling healthier. The drops don't block pores, making them suitable for those with acne-prone or oily skin and are enriched with colour correcting actives that ensure that natural tanned look without ever looking orange or fake. Start off by adding a drop into your moisturiser, adding more to increase the intensity of your tan.
2. In your foundation
If you're in need of a little more coverage but still want the same all over glow, adding your tanning drops into your foundation will create the ultimate flawless, glossy finish you're looking for. Infused with SPF 30, the Tan-Luxe Super Gloss Serum is the perfect addition to your usual makeup routine, not only working to enhance your complexion, but also keeping it protected from harmful UV rays. The multi-tasking drops shield the skin from UVA and UVB rays as well as blue light from screens and leaves your skin with a luminous, tanned finish. Simply add a drop or two, depending on the level of tan you want, to your foundation, blend and smooth into your face, neck and body.
3. To highlight and contour
Create a long-lasting and more authentic looking contour using your tanning and highlighting drops by applying a small amount to targeted areas. Use your tanning drops to add definition and give the illusion of a summer holiday glow by applying the formula to the places that the sun would naturally hit first on the face such as the cheekbones and hairline. Alternatively, using the Tan-Luxe Super Gloss Serum, highlight the higher sections of the face that you would usually apply highlighter to such as the cheekbones, nose and under the eyebrows to enhance your natural facial structure and add a subtle bronze shimmer.
4. On your body
Not just for the face, tanning and highlighting drops can also be used on the body to instantly enhance your tan or to contour and sculpt. The Tanologist Face and Body Drops are lightweight, odourless and fast absorbing, melting into the skin to create a head to toe glow without any risk of smudging or transfer. The easy to apply drops simply mix into your usual face or body moisturiser and offer a buildable tan by adding more drops for a darker finish. Alternatively, apply your tanning drops directly to the areas of the body you want to add definition to, such as the collarbones, and blend in to achieve a sun-kissed, sculpted look.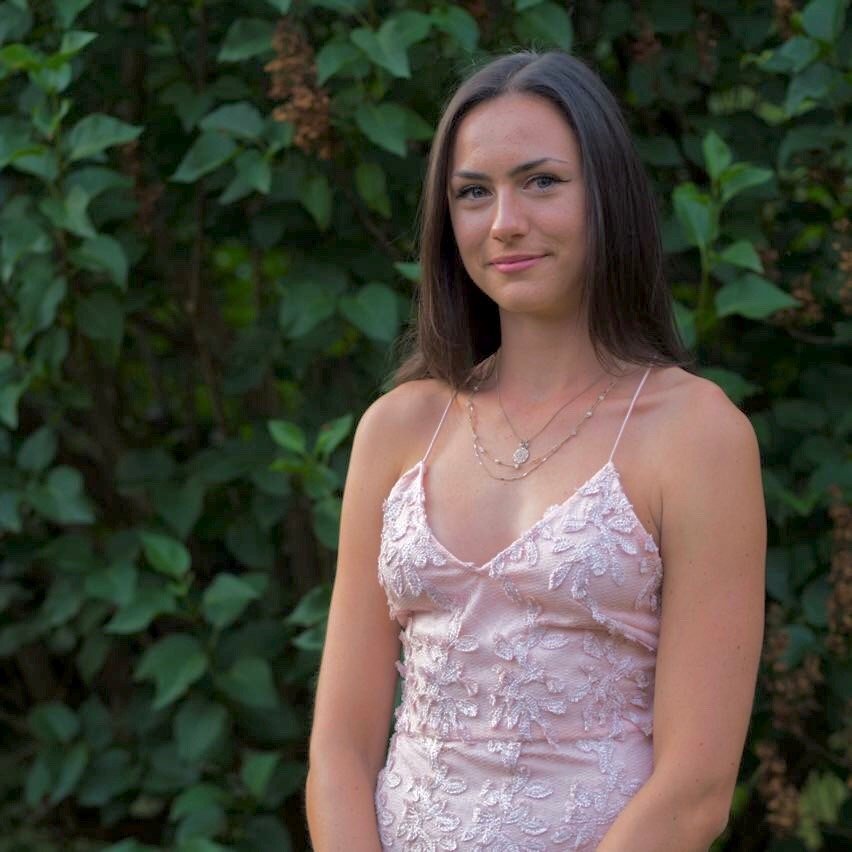 Working with brands at LOOKFANTASTIC for over two years I have developed my knowledge of all things beauty from key skincare concerns to niche makeup tricks and haircare hacks. I have a major passion for finding effective solutions that are easily accessible to everyone so that we can all achieve our best, glowing complexion.