Want glowing, healthy skin on a budget? We've got you covered. With skincare becoming a huge focus for many over the past year, it can be overwhelming to know which products to buy especially when they can carry a hefty price tag. To help you out, we've compiled a selection of products from each step in your routine so you can create a full skincare regime for under £50! You can thank us later... 
Step 1: Cleanse
Every good skincare regime starts with a good cleanse. Cleansing works to both remove makeup and any build up of dead skin, dirt or impurities that may be lingering on your surface after a long day. If you're looking for an everyday cleanser we have plenty of affordable options so you can keep repurchasing again and again. The CeraVe Foaming Facial Cleanser hit TikTok by storm and for all the right reasons! Not only does it help to gently remove makeup, it's also packed with Hyaluronic Acid and Niacinamide to help soothe irritation and replenish hydration, all for under £10! If you prefer to cleanse with more of an oil base, the The INKEY List Oat Cleansing Balm is for you. Packed with Colloidal Oatmeal and Oat Kernel Oil, the luxurious balm melts into your complexion helping to remove makeup and improve the overall appearance of pores leaving you with fresh, supple results. 
Step 2: Exfoliate
Next up is exfoliation, aka the secret to smooth, soft skin! Exfoliation helps to remove dead cells from the top layer of skin and increase blood flow and collagen production leaving you with a smooth, radiant base. If you suffer from acne, the NIP+FAB Glycolic Fix Scrub will shortly become your new best friend. Infused with Glycolic and Salicylic acid, it works to gently buff away dead skin cells, decongest pores and improve the look of blemishes. If you suffer from redness or have an uneven skin tone, the Neutrogena Refreshingly Clear Daily Exfoliator is a great staple to help boost radiance and even out your complexion. 
Step 3: Tone
Toning is a step many people miss out in their skincare regime but it's a crucial part of the process. Using a toner regularly can help to close and minimise the appearance of pores, remove any dirt and bacteria missed by cleansing all whilst restoring your skins natural pH balance. The PIXI Vitamin-C Tonic is a great toner to brighten your complexion when you're on the go. Packed with antioxidants and Vitamin C, it works to correct dark spots and leave you with an overall glow. If you have sensitive skin, the L'Oréal Paris Fine Flowers Cleansing Toner is perfect for everyday use. Infused with refreshing extracts of Rose and Jasmine, the toner replenishes moisture in your skin whilst leaving you with a soft, smooth visage. 
Step 4: Moisturise
A common misconception when it comes to skincare is that moisturising is only for dry skin. However, whether you have dry, oily or combination skin, moisturising helps to boost hydration and can even act as a primer for your base.If you do suffer from dry skin, the CeraVe Moisturising Cream will replenish your complexion and lock in essential moisture leaving your skin soft and replenished. If you're a regular shaver, the Bulldog Original Moisturiser is an essential in your grooming kit to soothe your skin and restore any lost moisture.  
Step 5: Apply a serum
Serums are a great way to finish off your regime as they pack your complexion full off essential ingredients to help combat your skincare concerns. If you suffer from acne, put blemishes at bay with the Revolution Skincare Blemish and Pore Refining Serum. Infused with 10% Niacinamide and + 1% Zinc, the lightweight formula absorbs fast and helps to control breakouts and reduce the look of large pores. If you're after a deep dose of hydration, the Q+A Hyaluronic Acid Facial Serum drenches your skin in moisture whilst minimising the appearance of fine lines and wrinkles.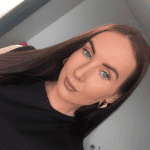 As a beauty fanatic I'm always on the lookout to try and experiment with new products! I've been writing about everything beauty for over 3 years and specialise in skincare so have plenty of tips and tricks to help put blemishes at bay and get your complexion glowing. Whilst being a content writer at LOOKFANTASTIC I've had the opportunity to collaborate with incredible brands including Tom Ford, Dolce & Gabbana and La Mer, taking my understanding of the industry to the next level. In the past I've been a freelance makeup artist and have collaborated with brands including NYX and Revolution Beauty on a personal level, sharing my makeup creations for the world to see. My ride or die brands have to be PIXI, Laura Mercier and Bobbi Brown and I can't live without my trusty MAC Velvet Teddy!