Regardless of the weather, SPF is something we should all be applying on a daily basis, 365 days of the year. Although more damaging to the skin during the warmer months when we see more direct sunlight, whilst UVB rays vary with the seasons, UVA rays are present all year round (up to 40 percent of the sun's ultraviolet radiation reaches the earth on a completely cloudy day!), and can cause damage to cells, leading to both ageing and sunburn. Rays are responsible for Photoageing, including pigmentation, wrinkles and fine lines. UV damage can cause an imbalance of elastin in the skin which can effect collagen (the protein responsible for skin's elasticity) and Melanin (the protein responsible for pigmentation and tanning), which can eventually lead to dark spots and wrinkles.
Of course, sunlight has many positive health benefits too, and can have a great impact on mood. Especially during times like this, it is important to make sure we are getting enough fresh air and daily exercise, and your skin shouldn't stop you. We have got the top tips from leading skincare brand La Roche Posay on how to stay safe and keep your skin protected in the sun so that you can enjoy the hot weather as it comes. 100% tested on allergy prone skin and suitable for even the most sensitive skin, the dermatologically approved products put skin health at the heart of everything they do, making them our perfect go to for a complete sun care 101.
The Anthelios Ultra Light Invisible Fluid by La Roche Posay provides the highest UVA protection while having a light, invisible and non-greasy texture. It is resistant and has good adherence to the skin and therefore can be very easily incorporated into your daily skincare routine.
"Best Suncream I've ever Tried. I've always struggled to find a suncream I can use under my makeup that doesn't either dry me out, melt off, break me out. It still feels extremely rich and it dries matte- and quickly. I use this product instead of my moisturiser now, and it doubles up as a makeup primer because of its texture. Can't recommend it enough, after struggling to find adecent-feeling suncream for years."
Dr Hiva Fassihi, Consultant Dermatologist
Anthelios efficacy has been proven by a file of 16 clinical studies carried out by world-renowned expert dermatologists. 9/10 of dermatologists would recommend Anthelios*.
*Survey conducted on 267 dermatologists by La Roche-Posay in the UK, July 2019
When should you apply SPF?
It is advised to use at least a factor 30 SPF with both UVA and UVB protection as part of your morning routine every morning. Apply your SPF after moisturising and before applying makeup at least 20 minutes before heading outside to allow it to be absorbed into the skin so that it can form a protective layer. Use a moisturiser with an SPF for small amounts of UV exposure, such as when you walk to the car or hang out the washing. If you are planning to be in the sun for longer, a Sunscreen is better suited for more deliberate UV exposure.
If you are planning on being in direct sunlight for a prolonged period of time, such as when you're on holiday or sunbathing in the garden, it's important to reapply your Sunscreen every two hours. Also make sure to reapply generously after sweating, swimming and towelling, as this can remove SPF, especially those that aren't waterproof.
Which SPF is right for your skin type?
When looking for an SPF, the higher the number, the longer it will protect for, however this is no excuse not to properly reapply.  UVA rays are present all year round and depending upon the time of the year, can be 30 to 50 times more prevalent than UVB rays and both can cause damage to the skin. Therefore, make sure to look for an SPF or Sunscreen that protects against both, this is usually specified on the bottle; 'Broad Spectrum' traditionally means protecting against UVB and UVA.
For normal to combination skin
Anthelios Ultra-Light Fluid SPF 30+ provides broad-spectrum SPF protection from UVA, UVA and UVB rays to protect from both sunburn and photoageing. Formulated with an antioxidant, this sunscreen will help protect your skin from pollution and free radical damage. Specifically formulated for normal to combination skin, this ultra light-weight, non-greasy formula melts onto the skin, making an ideal base for makeup! If you have particularly fair skin, opt for a higher SPF such as 50.
For dry skin
With it's moisturising, ultra-comfortable cream formula, the La Roche-Posay Anthelios Hydrating Facial SPF30 Sun Cream provides very high broad-spectrum protection for dry skin. Formulated to minimise eye-stinging, it contains minimalist ingredients for use on even the most sensitive skin.
For oily, blemish-prone skin
For oily and blemish prone skin, avoid using oily, comodogenic sun creams that can block pores. Instead opt for physical blocks which are less oily and better tolerated. The Anthelios Anti-Shine Gel Cream SPF 50+ is a non-greasy, gel sunscreen that provides very high, broad, and photostable UVA & UVB protection, leaving the skin with a long-lasting anti-shine, matte finish.
For skin prone to redness
If you usually use anti-redness skincare products to keep your skin even and calm, the La Roche-Posay Rosaliac UV Light is an ideal UV protection product for you. The ultra-sensitive formula helps to hydrate and comfort the skin to soothe any redness or irritation that can often become inflamed in sunlight and is hypoallergenic.
Shop all La Roche Posay Suncare on lookfantastic here.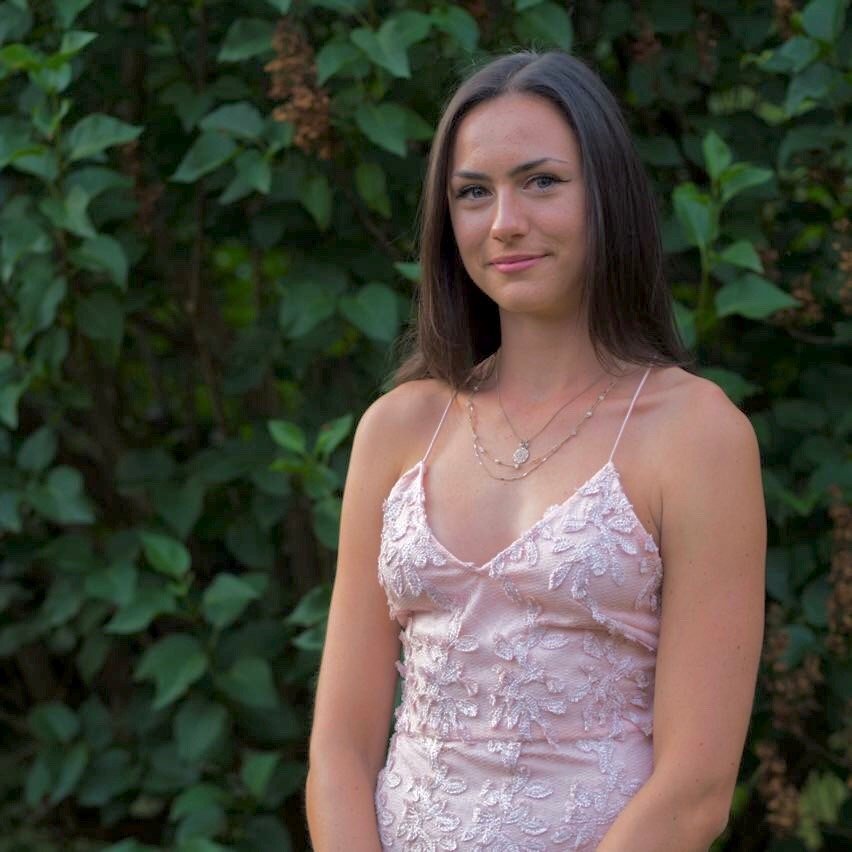 Working with brands at LOOKFANTASTIC for over two years I have developed my knowledge of all things beauty from key skincare concerns to niche makeup tricks and haircare hacks. I have a major passion for finding effective solutions that are easily accessible to everyone so that we can all achieve our best, glowing complexion.