We have put together the beauty essentials that every sports addict needs to try. Whether you're into swimming, running, yoga or just spectating, we know the beauty products for sport addicts that you need to look and feel great.
The Best Beauty Products for Sports Addicts
For Swimmers
If you swim on the regular you will know that your hair really takes a beating. The chlorine can leave hair dry and brittle, not to mention that it can wreak havoc with blonde dye. To keep hair soft and nourished, use a clarifying shampoo like the Paul Mitchell Shampoo Three, followed by a good conditioner.
For Runners
The number one problem has to be chafing. Not pleasant and not comfortable. Keep everything soft, dry and smooth with a good talcum powder like the Jack Black Dry Down Friction-Free Powder. Added bonus? It smells great.
For Yoga Bunnies
Getting into the zone is such a big part of Yoga practice and the right scent will help you sink right down into meditation. Try a roll on oil scented with essential oils to relax and soothe like the Cowshed Gorgeous Cow Relaxing Perfume Roll-On. It contains a beautiful blend of Frankincense and Rose Geranium that will definitely do the trick.
For Cyclists
Hands and noses exposed to cold air as you whizz by can get dry, red and sore. You need to use some heavy duty moisturiser to keep skin soft and calm. We love the La Roche Posay Cicaplast cream, which helps repair and hydrate without being greasy.
For Dancers
We are always in awe of dancers. So elegant and yet it takes so much strength and grit! Traditionally dancers are very hard on their feet, with blisters and bruises galore. Keep your feet soft and comfortable with an exfoliant like the Leighton Denny Well Heeled Exfoliating Foot Masque. It softens and exfoliates hard skin simply and easily.
For Weightlifters
Lots of us are getting into weights and whatever the rumours say, it doesn't have to bulk you up! It is a particularly good exercise for women as it helps to build core strength and increase bone density. However, muscles can feel really sore after. If you're struggling, the Mio Workout Wonder Ball gives instant relief. Just roll and massage over your body from top to toe to loosen knots with the powerful blend of restorative ingredients.
For Spectators
Sport isn't just about taking part!  For those of you who prefer to cheer from the sidelines, make sure to keep yourself protected with a great SPF. Even on grey days UVA and UVB rays can damage your skin. Eucerin do great SPF face creams for every skin type, whether you are blemish-prone or in need of extra hydration.
If you're more of a gym goer than a sports fan, we haven't forgotten about you! Discover our list of gym bag essentials to keep you fresh after a workout.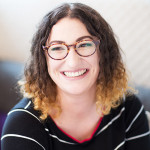 Major fan of scented candles, Make Up brushes and Highlighter. I'm always on the hunt for those Holy Grail products and my dressing table is covered in more beauty products than I like to admit. As an adopted Northerner originally from Brighton, I spend most my days wondering what all this rain is about. My hair isn't grateful for the move. Currently loving:
NIOD Photography Fluid