With salons and spas being closed for most of the year, beauty obsessives have turned to treatments they can use from the comfort of their homes in a bid to recreate the salon experience. Technological advances in skin and haircare have led to the rise of the now-age beauty trend, with electronic devices and applicators being incorporated into daily regimes to aid the cleansing process. Reduit Precision Beauty is one brand that's taking next generation skin and haircare by storm. Founded in Switzerland, Reduit set out to create products that contain only the actives that we know our skin and hair to love, to reduce waste and to avoid the use of unnecessary and sometimes irritating ingredients.  
To further push the actives into the skin and hair, Reduit designed an applicator device that can read which pod you have inserted and distributes the mist of product accordingly. By using the natural force of magnetism, the Reduit One or Reduit Spa device, evenly disperse the product into your hair or skin – giving more coverage and much better absorption than traditional products. 
By using nano‐particles of active ingredients, the skin and hair find the actives easier to absorb and negate the need for ingredients to provide 'slip'. The nano‐particles have also made it possible to create 5ml pods of product which are the equivalent to 100‐200mls of traditional product. On average, there are 30‐35 ingredients in a traditional product (including a lot of water), whereas there are only 10‐12 ingredients in all pods – with each ingredient being there for the sole purpose of benefitting the skin or hair. It is often these 'unnecessaries' that weigh the hair down or make it look dull or clog the pores and irritate the skin. 
Containing all familiar amino acids, antioxidants and favourite ingredients, such as niacinamide, the skin pods and hair pods are the heroes of the range, with the devices supporting ease of application. 
How to use Reduit One Hair pods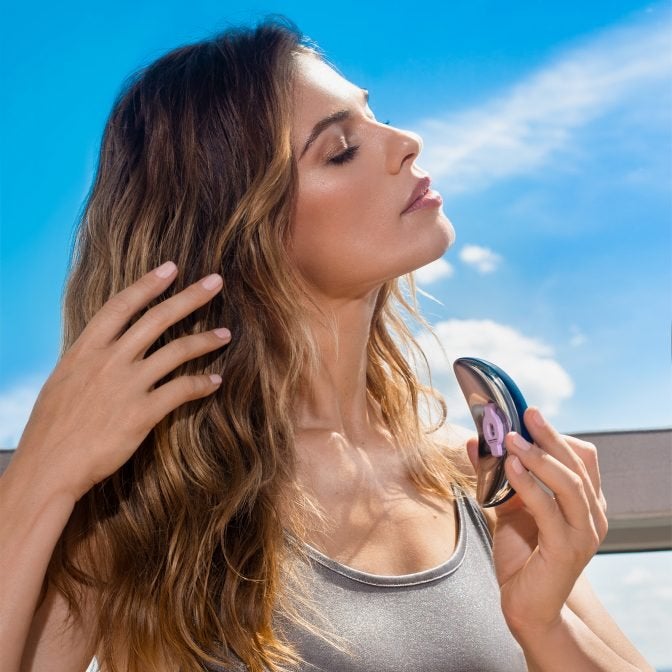 The hair pods are ideal for when you're in a rush or simply don't want to spend ages doing your hair. Simply shampoo and towel dry or leave to dry naturally. When hair is damp (or even dry) mist the Precision Conditioner all over the hair, making sure you lift sections as you go to make sure the underneath is treated as well as the top layers. Then choose the hair pod for your own need; i.e Color Protect or Vapored Strength and apply in the same manner.  
Then style as normal (the Precision Conditioner protects against heat). The nano‐particles penetrate the hair rather than coat it, so not only are you nourishing the hair from within, but you are also not coating it or weighing it down with heavy silicones – so you can go longer between washes! Finish your hair routine with a mist of Shine Diffusion or Volume Mist, for ultra-sleek locks. You will see some results immediately (the shine and the lightness) and you will experience better and better results over time as your hair and scalp become more nourished and less reliant on silicones. 
How to use Reduit Spa Skin pods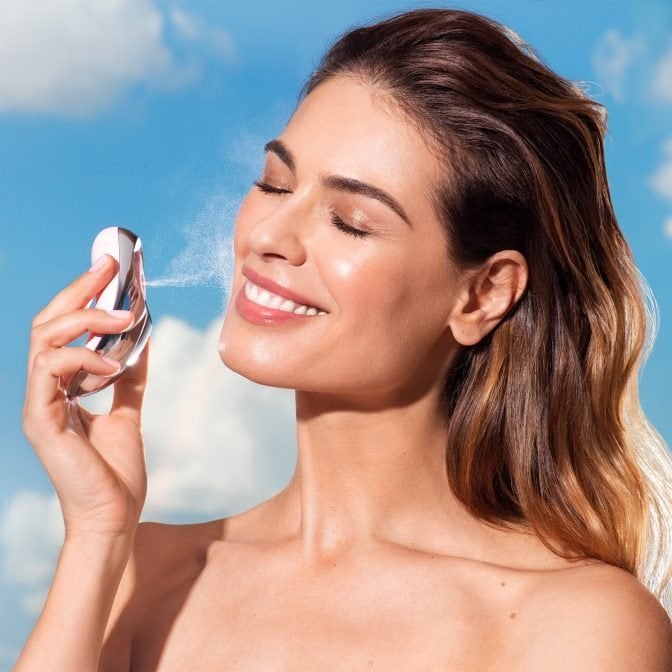 The skin pods can be layered with one another, used separately or used in conjunction with some of your other favourite products, for example; If you are concerned about pigmentation and don't want to stop using your favourite moisturiser, simply apply Pearl Diffusion after cleansing and then apply your regular moisturiser on top (you'll find you will start to use much less of the moisturiser over time). If you are not particularly dedicated to which moisturiser you use, but are concerned with dehydration as well as the pigmentation, you can layer Pearl Diffusion with Hydro Boost (in any order!). All pods can be used around the eyes but Hydro Boost feels particularly nice around the eyes and is great to use on the lips too – a perfect lipstick prep! 
You can also use your pods under masks and sheet masks for added benefits; Clean Vapor or Clear Dew under clay masks are amazing and really help to draw out impurities and refine the pores. 
Shop the full Reduit range at LOOKFANTASTIC.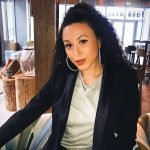 As a beauty obsessive, I'm always trialling and testing new, exciting brands and product discoveries. With over 6 years' experience in beauty writing, including freelancing on the Net-A-Porter beauty desk, I have lots of useful beauty hacks, tips and tricks to share. I'm constantly seeking the latest hair products to make my curls ultra-bouncy and defined. The Cantu Coconut Curling Creme is my Holy Grail! My lipstick collection is always expanding – and my favourite lip product of the moment has to be a nude lipgloss for the ultimate everyday look.