With many a-list celebrities embracing their naturally grey hair, including Sarah Jessica Parker and Andie McDowall, letting your locks take their natural colour course has definitely received more publicity lately. Shifting the discourse, this rise in going grey has definitely helped to change the attitudes towards female ageing. However, if you're not a celebrity with their own hair stylist, looking after your natural hair is still something of a grey area. We spoke to the experts from leading haircare brands Color Wow and Wella on how to care for naturally grey hair.
How does the hair change as we age?
"When hair turns grey it stops producing pigment and it becomes much more fragile and sensitised. This is because the pigment is the part that protects the hair" explains Zoe Irwin, Colour Trend Expert at Wella. This can lead to the hair becoming finer and thinner, adds Joe Cincotta, Chief Color Wow Chemist. "Because the scalp produces less sebum with age, hair becomes drier. It loses melanin, or natural colour, so it becomes grey or white" he adds.
How to transition to grey hair
Ready to ditch the dye but not sure how to go to grey gradually? Zoe suggests "having lighter pieces put through the hair to gently break up the brand of re-growth. Grey Blending, techniques such as microlights and balayage are perfect for this". She adds that "during this transition it important to make extra effort to look after your hair with regular nourishing" and recommends a hydrating mask such as the Nioxin Density Defend.
How to care for naturally grey hair
Use a moisturising mask
"The more frequently you colour your hair, the more the hair structure is compromised" says Joe. "Permanent oxidative hair colour has hydrogen peroxide and high pH.  This combination of chemicals make hair strands more porous and disrupt the protein structure of hair, so it becomes weaker, less resilient and less elastic which leads to a rough surface (frizz), hair that doesn't reflect light (dull) and hair that breaks easily". To combat and prevent this type of damage, he recommends using a moisture rich mask such as the Color WOW and Chris Appleton Money Masque. "This mask provides essential hydration for dry, coarse porous grey hair. Use once a week to give hair super healthy, supple, luxe texture".
Use a gentle shampoo
Just like choosing a tailored shampoo for blonde hair, choose formulas made for grey hair such as the Redken Color Extend Graydiant Shampoo that contains essential amino acids to help strengthen and enhance shine. Joe also recommends the Color Wow Color Security Shampoo "to cleanse hair without build up of dulling and discolouring from stay behind ingredients found in conditioning, defrizzing, thickening  shampoos".
Try a hair thickening treatment
As mentioned by Zoe, as you transition to grey, "you might also find that the hair becomes thinner". She suggests using a treatment that helps to increase the thickness of strands such as the NIOXIN 3D Intensive Diaboost Hair Thickening Xtrafusion Treatment. The easy-to-apply treatment blends caffeine, panthenol and niacinamide to support hair fullness and volume.
Use a hair oil
"Grey hair tends to look dull because it lacks reflection" says Colour Trend Expert, Zoe Irwin. "So it's important to introduce oils into your hair routine as they add a healthy shine. My personal favourite is Sebastian Professional Dark Oil, as it's extremely light. I'd recommend putting a tiny amount in the palm of your hands and working it through wet hair, and then blowing drying it in, which works exceptionally well".
Add a toning treatment
Grey hairs can be prone to discolouration, the same as any other hair colour. Joe and Zoe advise using a toning treatment that will help to neutralise any brassy tones and add shine. The Color Wow Color Control Foam contains a light lavender tint that "instantly takes away brassy tones and gives  grey hair renewed body and suppleness" explains Joe. Similarly Zoe recommends the Wella Professional Color Fresh Mask in Pearl Blonde and Lilac Frost that are "great for removing any yellow tones that might appear in grey hair".
Use a leave in spray
"When you have grey hair a big complaint is that it is flat" reports Zoe. "Another product that I think is excellent for grey hair is the new Sebastian Professional No Breaker Leave In Spray which works to fortify weakened hair and can add bounce to hair". Joe also recommends the Color Wow Pop & Lock High Gloss Finish to enhance the shine, defrizz and smooth coarse grey hair as well as keeping it protected from UV rays: "this is like polish for your silver, use it sparingly on wet or dry hair".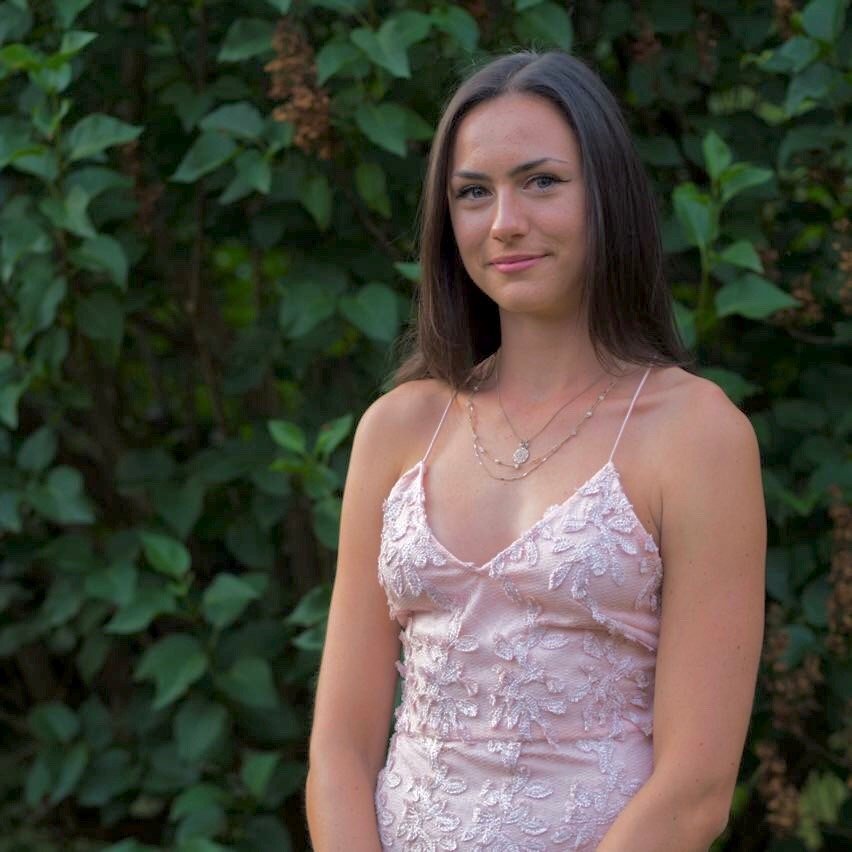 Working with brands at LOOKFANTASTIC for over two years I have developed my knowledge of all things beauty from key skincare concerns to niche makeup tricks and haircare hacks. I have a major passion for finding effective solutions that are easily accessible to everyone so that we can all achieve our best, glowing complexion.