Fluttery Finish!
Open up the Eleventh door of our Beauty Advent Calendar to unlock a Flirty Treat!
Our eyelashes give us that girly fabulous finish and can help to pull all looks together! So being able to enhance them can only make things a little better. Eylure completely understand the ins and outs of lashes and have a range to suit all eye shapes and styles.
Although false lashes can completely transform your look, sometimes they can be a little complicated to apply. So for those who have struggled in the past or are new to false eyelashes, we have made things a lot easier by including the Eylure Ready To Wear Lashes in our Beauty Advent Calendar. These come pre glued to save you from the hassle of sticky messy glue.
The lashes themselves are beautifully designed to work for everyone. They not only add length but also give you some extra thickness to instantly glamorize any look; making them perfect for the holiday season!  As they take only a few seconds to apply, they are perfect for last minute plans. The application lasts all day while still being easy to remove at the end of night.
How to Use:
Before applying the lashes, curl your natural lashes and comb a coat of mascara through. This helps to create a supportive structure for the false lashes to rest on. This also helps to blend in your lashes for a more natural finish.
Next trim the false lashes to the size of your lid. This ensures that your application is perfect and you don't have any ends which poke the skin around your eye. If the lashes are too long, they can irritate the eye area which can then lead to redness, inflammation and even infections.
As the lashes are pre-glued you don't need to worry about waiting for the glue to dry! Simply pick them up from one corner and remove from the package. Try not to pull too hard as that can alter the shape of the curve.
Using your fingers, place the lashes in the middle of your lash line and apply a little pressure. Then gently tap the rest of the lashes along the lash line. Make sure to leave a little gap from the tear duct as this gives you a more natural look as well as making your eyes appear wider and more open.
Finish off with another quick coat of mascara to blend the lashes together. I always apply some eyeliner as well to give you a more polished look.
#LFBEAUTYTIP | Use the lashes with some highlighter and pink lipstick for the day and vamp the look up in evening by adding a stroke of eyeliner and oomph of red lip gloss!
We hope you love the lashes as much as we do here at LookFantastic.  Make sure to tag us in your selfies @Lookfantastic.  If you would like the Beauty Advent Calendar next year, make sure to pre-order it today here! You can also subscribe to our Beauty Boxes which also make a wonderful Christmas present! Have a Fluttery Christmas!
- See more at: http://tesseract.gslb.thehut.local/lookfantastic-com/beauty/beauty-advent-calendar-day-11/#sthash.qlFigWRq.dpuf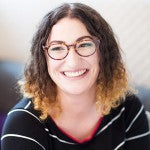 Major fan of scented candles, Make Up brushes and Highlighter. I'm always on the hunt for those Holy Grail products and my dressing table is covered in more beauty products than I like to admit. As an adopted Northerner originally from Brighton, I spend most my days wondering what all this rain is about. My hair isn't grateful for the move. Currently loving:
NIOD Photography Fluid