We love the Magnitone Cleansing brushes, but why is it that they are so special? We're delving into the science behind the Magnitone and finding out all about the technology that makes them so good for your skin.
What are people saying about Pulse Lift™?
Increasing micro-circulation is predicted to be one of the hottest healthy skin and youth boosting trends of 2016. As Cosmo director, Inge Van Lotringen puts it;
Everyone in the beauty industry knows that massaging skin and boosting micro-circulation has many, many added benefits for healthy looking skin.
British Beauty Blogger, Jane Cunningham noticed how invigorated her skin felt after using PulseLift™ Toning Mode. She said
One of the words that Magnitone uses is 'energising' and that's a good way to describe how your skin and face feels after using the device. After using the PulseLift option, that feeling of skin having been massaged stays for quite a while.
So, we think this amazing technology from Magnitone is going to be one of the best beauty innovations this year. The Pulse Lift™ Toning Mode is available on Magnitone BareFaced! and Full Monty ranges.
What is the Pulse Lift™ Toning Mode?
The Pulse Lift™ Toning Mode is all about boosting circulation. We all know that poor blood circulation can affect our health, but many people are unaware that it can adversely affect the appearance of skin too, especially those concerned with ageing.
A dull or blotchy complexion, fine lines, and dark under eye circles are a few tell-tale signs that your skin may not be getting enough of a local blood flow boost. Blood delivers oxygen and nutrients to cells and at the same time it removes the harmful toxins such as pollution and free radicals that can cause cell turnover to become sluggish. Stimulated and nutrient rich cells work harder and faster, to turn over new cells to give a youthful, radiant look.
The Pulse Lift™ Toning Mode is meant to boost micro-circulation and increase blood flow. It uses supercharged pulsations to help give you plumper looking skin, contoured cheekbones and smoothed out crows feet and frown lines. Your skin is left invigorated, stimulated and fighting fit!
How do you use the Pulse Lift™ Toning Mode?
It is as simple as flicking a switch! You can switch to PulseLift™ Mode during your one minute cleanse for problematic areas, such as on around the nose, jaw line and around the eye area. You can also use it after your daily cleanse.
For an extra boost you can switch to the rubber-silicone head, 'The Stimulator' and massage in all your usual serums, creams and potions in upwards stroking movements. Not only will their absorption be enhanced but the supercharged pulses will be actively toning and improving the condition of your skin at the same time.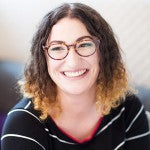 Major fan of scented candles, Make Up brushes and Highlighter. I'm always on the hunt for those Holy Grail products and my dressing table is covered in more beauty products than I like to admit. As an adopted Northerner originally from Brighton, I spend most my days wondering what all this rain is about. My hair isn't grateful for the move. Currently loving:
NIOD Photography Fluid