Mascara is such a staple in our makeup bags. It is the one product we always rely on to help make our eyes look wider, brighter and more defined but sensitive eyes can struggle. This is where PÜR Cosmetics come in.
A Natural Mascara
If you haven't heard of them before, here's what you need to know about PÜR Cosmetics: They are 100% Cruelty Free, contain no alcohol or talc as well as no parabens and lots of products are vegan and gluten-free too.
This means their products are great for your skin and work just as beautifully for those with sensitive skin too.
Enriched with nourishing ingredients and minerals, the products are also designed to help support your natural beauty; the Impact+ Mascara is a perfect example of this.
What is Special About Impact+ Mascara?
This mascara is designed to add volume and intensity, so your lashes look long, fluttery and natural. It does exactly that but what makes it special is how it looks after your lashes.
Enriched with conditioners and vitamins that treat your lashes, it helps to leave them soft and fluttery. The formula lasts beautifully well but won't irritate your eyes when you need to remove them.
Gluten-free, it is ideal for anyone with severe gluten allergies and the formula has been ocular tested to make sure that it doesn't irritate the eyes; it is safe for wearing with contact lenses too.
All together, this gorgeous mascara is everything you need to keep your eyes and lashes looking beautiful this Winter.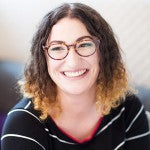 Major fan of scented candles, Make Up brushes and Highlighter. I'm always on the hunt for those Holy Grail products and my dressing table is covered in more beauty products than I like to admit. As an adopted Northerner originally from Brighton, I spend most my days wondering what all this rain is about. My hair isn't grateful for the move. Currently loving:
NIOD Photography Fluid