Look no further than Pai Skincare for an organic and ethical brand that creates quality skincare products dedicated to sensitive, irritated and acne-prone skin.
Pai Skincare is committed to producing skincare derived from natural, clean ingredients, and every product is made and manufactured in London.
Here, we will be taking a deep dive into the Pai Skincare brand, including what makes the brand organic, how the brand came to be as well as introducing you to Pai's bestselling Rosehip cleansing oil.
Who founded Pai Skincare?
Pai Skincare was founded in 2006 by Sarah Brown. During her 20s, Sarah discovered that her skin had unexpectedly become hypersensitive and irritated due to a skin complaint named Urticaria.
In an attempt to soothe and rebalance her skin, Sarah struggled to find gentle skincare products that were 100% free from synthetics and irritants - even those claiming to be hypoallergenic and organic! Having spotted a gap in the market, Sarah created Pai, the iconic skincare brand we know and love today.
What does Pai mean?
'Pai' means goodness in the Maori language. Maori is the native language of the Maori people, the indigenous population of New Zealand. The Pai Skincare brand name is a nod towards Sarah Brown's mother, who originated from New Zealand.
Is Pai Skincare organic?
Pai Skincare only uses the very best quality organic ingredients. All of Pai's products are certified by the Soil Association, which only recognises brands creating 100% natural products. Pai is also credited by the Cruelty-Free Leaping Bunny organisation and The Vegan Society.
With that said, it is probably of no surprise that all of Pai's quality skincare products are free from chemicals such as parabens, SLS, SLES, petrochemicals, artificial fragrance and alcohol.
Who Is Pai Skincare best suited to?
Pai is the best choice for anybody with sensitive, irritated skin or anybody that wants to commit to a completely natural and clean skincare routine. The Pai Skincare ethos also extends beyond their natural formulations, with ethical consideration taken to the sustainability of their packaging.
Which Pai Skincare product should I try first?
The Pai Skincare range is extensive, and depending on your skin's needs; you may need a more targeted product such as an SPF or a masque. However, as a good starting place for newcomers to the brand, we recommend starting your Pai Skincare journey with the Pai Skincare Light Work Rosehip Cleansing Oil.
Powered by Andean Rosehip Oil, this gentle and lightweight cleansing oil acts as a magnet to draw out impurities, including sebum and airborne pollutants, it also removes stubborn makeup such as waterproof eyeliner and mascara. Upon contact with water, the cleansing formula emulsifies to create a rich, soothing lather that will not dry out your skin.
The refreshing scent of Basil, Orange, Geranium, Lime and Jasmine essential oils makes for a stimulating and invigorating cleansing experience. After just one use, your skin will be left supple, radiant and protected from daily stressors.
Key Features
Suitable for all skin types, including sensitive skin.
Free from alcohol, artificial fragrance, parabens, petrochemicals, formaldehyde, phthalates, phenoxyethanol and SLS/SLES.
Vegan.
Nut-free.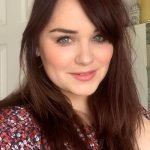 I've been writing about hair and beauty for over 10 years. I am a collector of vintage perfume and my go-to look always includes a bold pink lip! For more, visit https://www.goodgollymisshollie.co.uk