Contouring with makeup has had a real moment over the last few years all thanks to celebrities and Instagram influencers, but did you know professional MUAs have been using the technique on Hollywood A-listers for decades? It's easy to see why, as contouring allows you to easily sculpt your jawline and give your cheekbones a lift, cheating your way to a more defined facial structure.
Here, we'll be sharing the best contour make up including our favourite contour palettes to help you achieve some makeup magic.
Where Do I Apply Contour?
Apply your contour in areas you'd like to make less prominent such as the sides of your nose, along your jaw, or in the hollows of your cheeks to give the illusion of model-like cheekbones.
Stick contour products are ideal for those more intricate or harder to reach areas of your face such as your nose, whilst powder or cream contour is better suited to use on your cheekbones.
The Best Contour Palettes
The best contour palettes include shades that are cool in tone, not warm in tone. Many people think that you can use bronzer to contour, but this isn't the case as bronzers are warm in tone and are typically used to add colour to your complexion, contour products are designed to create the illusion of depth, therefore taking colour away and mimicking a natural shadow.
The best cream contour palettes
For a dynamic multi-use contour palette choose the Iconic London Multi-use Cream Contour Palette. With six creamy shades to choose from, emphasise your features and shape your cheekbones, nose and jawline in no time at all. These highly pigmented contour creams are easily blendable to ensure a streak-free finish. With three concealer shades to highlight the high points of your face and 3 sculpting shades that stay put from day through to the night, it's no wonder this is a celeb favourite contour palette.
The best contouring palettes always include a great range of highlighter shades and sculpting shades - that is exactly what the Cream Contour Kit in Medium from Sleek MakeUP can offer you, without breaking the bank. Containing two highlighter shades and four contour creams your skin will look flawless and radiant in no time at all.
The best powder contour
It's an icon for a reason and loved by professional MUAs alike, the Anastasia Beverly Hills Contour Kit contains six amazing highlight and contour powders that can be easily blended for a soft finish. The highlighter shades contain iridescent shimmer particles to reflect light and add radiance, while the matte contour shades create the illusion of beautifully chiselled cheekbones.
All thanks to the best light and shade duos, you can sculpt your face like a pro in no time at all.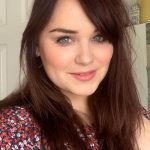 I've been writing about hair and beauty for over 10 years. I am a collector of vintage perfume and my go-to look always includes a bold pink lip! For more, visit https://www.goodgollymisshollie.co.uk