Understandably, a good skincare routine means healthy skin and healthy skin means a clearer, more youthful and glowing complexion; who doesn't want that, right? That's why we should all be making sure that we are using the best possible ingredients on our skin, that will both nourish and protect it to keep it in good health. We have picked out our favourites from Eve Lom, the experts in luxury skin care, that are guaranteed to leave your skin feeling fantastic.
Eve Lom Cleansing Wardrobe
Just like your staple pair of jeans and go-to t-shirt in your actual wardrobe, the Eve Lom Cleansing Wardrobe is comprised of the staples that are perfect for everyday mix and match use for your skin. Made up of their bestselling Cleanser, Gel Balm and Cleansing Oil Capsules, the wardrobe contains every option for keeping your skin clean and pure for every occasion.
Eve Lom Foaming Cream Cleanser
The latest addition to the brand's luxurious cleansing range, this Foaming Cream Cleanser lathers when massaged into the skin, melting away dirt, oil and even waterproof makeup. Enriched with plant-powered antioxidants including pumpkin ferment extract and glycerin, the hydrating formula keeps skin moisturised for up to 12 hours.
Eve Lom Cleanser
This award-winning Cleanser is a unique blend of Clove Oil, an antiseptic, Eucalyptus Oil which drains toxins, Hops Oil to tone and Egyptian Chamomile and Cocoa Butter to soothe and soften the skin. Suitable for all skin types, the gentle formula leaves the skin clean and highly receptive for any beauty products you apply after.
Eve Lom Gel Balm Cleanser
This hybrid cleanser transforms from a gel to a balm texture for easy application and effective cleansing. Working in harmony with the skin's natural oil balance rather than stripping it, the gentle blend removes dirt, impurities and even waterproof makeup to reveal a clear complexion whilst maintaining moisture. Enriched with Shea Butter and Grapeseed Oil, the highly nourishing formula will leave your skin feeling calm and refreshed.
Eve Lom Cleansing Oil Capsules
Encased in small individual capsules, the effective formula is kept fresh and un-affected by oxidation which can occur once the air tight seal has been opened in normal cleansers. The Capsules offer the perfect amount of their cult favourite formula, including essential Omega fatty acids and botanical oils that keep the skin moisturised and protected. The Capsules are 100% biodegradable so can be recycled after use.
Eve Lom Rescue Toner
Made to balance and revive the skin post-cleansing, the Rescue Toner is to be used in the morning after your usual cleanser. The mix of naturally sourced AHAs and botanical extracts work to control shine throughout the day and minimise the appearance of pores for an overall smoother, more even complexion. The toner can be used on all skin types including blemish prone, as the AHAs also helps to decongenst blocked pores without drying out the skin.
Eve Lom Rescue Peel Pads
The Eve Lom Rescue Peel Pads are a great way to S.O.S (save our skin) after a long day of being exposed to pollution, makeup and a lack of moisture. The Pads instantly exfoliate the face and resurface the skin through a mixture of AHAs, PHAs and BHAs that shed the dead layers of skin to reveal a new, healthy skin surface. Formulated with a Multi-Fruit Acid Complex, the Pads won't dry the skin out and actually add moisture for up to 12 hours. Use one Pad each evening on the face and neck after cleansing, avoiding the eye area, so that you can get up and glow in the morning.
Eve Lom Dynaspot
Formulated specifically for blemish prone skin, the Dynaspot treatment is your emergency breakout rescue. The treatment uses Salicylic Acid to help eliminate unwanted bacteria and unblock the pores without drying out the skin. The formula has a soothing effect, making it perfect for using on the go both over or under makeup without the worry of angering problem areas. Use the Treatment as and when needed to heal inflammation for an overall clearer complexion.
Eve Lom Rescue Mask
Multi award-winning, the Rescue Mask is a favourite among industry experts for an immediate skin boost. Use the Mask weekly to boost the complexion and restore tired skin. The Mask deeply cleanses the skin, soothes and absorbs excess oil to leave the face looking smoother, more even and glowing without unwanted shine. For added moisture, use the Mask with your favourite hydrating oil, or for a stronger treatment to clear blemishes, apply your Eve Lom Dynaspot before the mask to really clear the skin.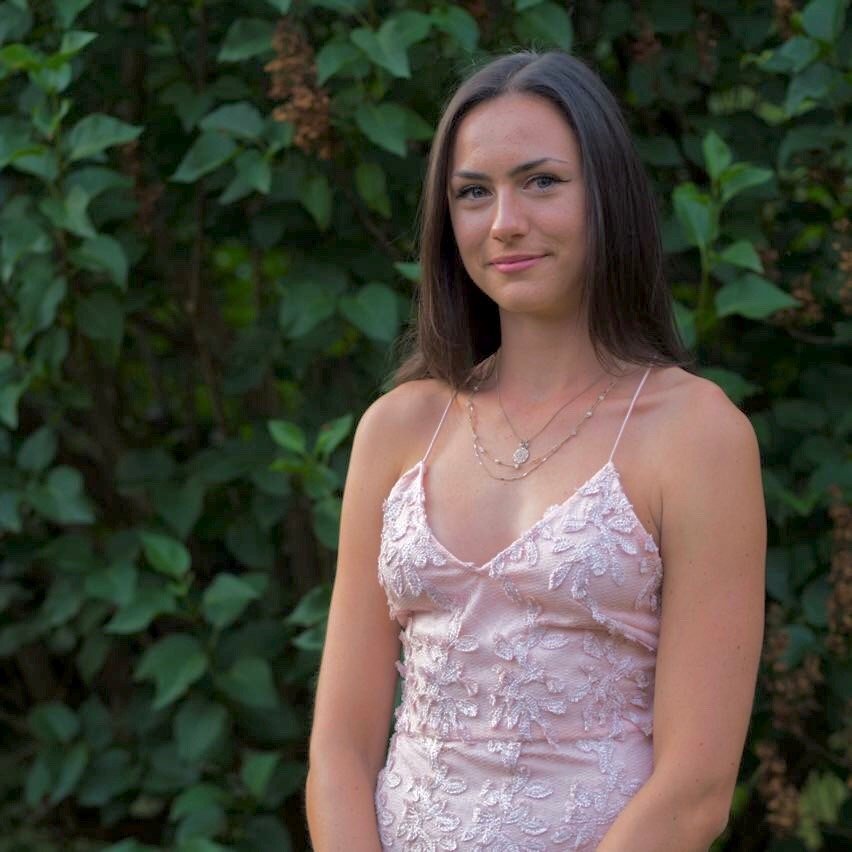 Working with brands at LOOKFANTASTIC for over two years I have developed my knowledge of all things beauty from key skincare concerns to niche makeup tricks and haircare hacks. I have a major passion for finding effective solutions that are easily accessible to everyone so that we can all achieve our best, glowing complexion.