With summer approaching and the temperature hotting up, you're bound to be thinking about achieving that all-round golden glow. Whilst your travel plans are put on hold, you can still get radiant, tanned skin at home – whether you're on your daily walk, in the garden or relaxing on the balcony. Finding the perfect self-tan that lasts will help to minimise re-applying regularly, as well as reducing the risk of streaks or marks. We've rounded up the best long-lasting self-tanning products that require little maintenance and will create natural, healthy-looking glowing skin. 
Vita Liberata 
 If you're looking for a tan that lasts as long as 3 weeks, the Vita Liberata Phenomenal Tan Mousse is the ultimate pick. This lightweight tanning mousse is formulated with a blend of 70% organic extracts that applies to the skin flawlessly and streak-free. For a tan that lasts up to 3 weeks, apply this mousse 3 times over a 12-24 hour period using a tanning mitt or latex gloves. If you want your tan to last up to two weeks, apply the tan twice within this timeframe. Make sure your skin is exfoliated and moisturised before applying for better results. 
Bondi Sands 
 For a golden, natural-looking tan that lasts up to 7 days, choose the Bondi Sands Aero Aerated Tanning Foam. This self-tan has a lightweight formula that absorbs into the skin with a smooth finish, drying in seconds and without feeling sticky. The foam also features a unique dual-tanning agent that works to develop a deeper, darker tan and comes complete with the brand's signature coconut scent.
St Tropez 
If you're a lover of St Tropez, you need to try the latest St Tropez Purity Self-Tan range. Enriched with 100% naturally derived and vegan tanning agents, the range includes a tanning foam, water gel and face mist that all work to hydrate the skin whilst creating a golden glow that lasts for days. The tanning foam applies as a liquid and transforms into a mousse upon application for an evenly smooth finish, whilst the St Tropez Purity Water Gel has a clear formula that creates a streak-free finish and is infused with Hyaluronic Acid to hydrate and plump the skin. 
NIP + FAB 
For a fuss-free, long-lasting tan, reach for the NIP + FAB Faux Tan Mousse. This self-tan applies to the skin with an instant golden glow for seamless application. Build the tan to your desired level of coverage and leave it to build for up to 8 hours. It's infused with Glycolic Acid and Aloe Vera to promote healthy-looking skin. The tan last for up to 5 days, making it the perfect product for your weekly tanning regime. 
Tan-Luxe 
Dreaming of the perfect sun-kissed tan that doesn't transfer onto your clothes or bed sheets? Look no further than the Tan-Luxe Hydrating Water range. This self-tan has a unique crystal-clear formula that means you can apply it before getting dressed or before bed to develop overnight. Infused with a blend of vitamins B, C, and E, plus Raspberry Oil and Aloe Vera, the Tan-Luxe Water range will leave your skin both glowing and super hydrated. Available in mousse and spray formulas, this fast-drying self-tan glides onto the skin without streaking and develops in 4-6 hours to create a bronzed finish that lasts for up to 1 week. What's more? The Tan-Luxe The Water Hydrating Self-Tan Water doubles up as a makeup setting spray to give your complexion a radiant finish.
Check out our full range of radiance-boosting self-tanning products here.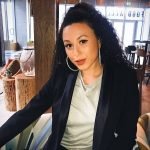 As a beauty obsessive, I'm always trialling and testing new, exciting brands and product discoveries. With over 6 years' experience in beauty writing, including freelancing on the Net-A-Porter beauty desk, I have lots of useful beauty hacks, tips and tricks to share. I'm constantly seeking the latest hair products to make my curls ultra-bouncy and defined. The Cantu Coconut Curling Creme is my Holy Grail! My lipstick collection is always expanding – and my favourite lip product of the moment has to be a nude lipgloss for the ultimate everyday look.