Developed in France by the internationally renowned colourist of the same name, the range of Christophe Robin products have been designed to deeply condition hair that undergoes regular colouring. With their ultra stylish packaging and the media buzz over the last few months,  we couldn't wait to give them a try as soon as they came into stock at Lookfantastic! Read our Christophe Robin review and find out whether the Christophe Robin range lives up to the hype.
Christophe Robin Cleansing Cream With Lemon
Described as the 'Rolls Royce of shampoos', this Shampoo is meant to leave hair squeaky clean without stripping colour. Laced with a refreshing yet delicate scent, this cleanser has a gorgeous creamy texture. Like all (not so natural) blondies my colour can be difficult to maintain; few weeks after highlights it can look and feel dull and lack luster. After just one wash with Christophe Robin Cleansing Cream I noticed a difference, my hair felt soft and my colour brighter plus, it really made washing your hair into a real pampering treat!
Christophe Robin Antioxidant Cleansing Milk With 4 Oils And Blueberry
I'm always on the hunt for a good shampoo that will look after my colour, but isn't too harsh. I had never heard of a hair milk before so I was definitely intrigued. The texture is light and it feels nice and mild on the hair. After just one use I noticed that my colour looked lighter, not 'too much violet shampoo' lighter, but 'fresh from the salon' lighter. And, despite it being a shampoo, not a conditioner, I also noticed my hair was a lot softer and easier to brush (a godsend when your hair turns into a bird's nest after it has been washed). What more could you want from a shampoo?
Christophe Robin Shade Variation Care in Baby Blond
Christophe Robin Shade Variation Care is meant to help improve the colour tone of your hair and is paraben, silicone, oxidants and ammonia free. After becoming slightly obsessed with achieving (and keeping) my ash blonde hue - I was excited to try Shade Variation Care is an understatement! With my clean hair at the ready, I eagerly covered my hair with this very purple mask! Christophe advises to leave the mask on for 5 minutes to 1 hour depending on the intensity of the colour you desire - well I decided to go the whole hog and keep it on for an hour. I was pleased to see that after washing the mask out and blow drying my hair, I was left with a gorgeous ash tone with no signs of yellow or brassy tones!
Conclusions
I love the clever formulas and amazing textures of the Christophe Robin products. They definitely helped improve the tone, condition and texture of my hair and if you are someone who loves to keep your colour fresh, these could be the right investment for you. For a touch of luxury and undeniable results, we definitely recommend giving these a go.
What do you think of our Christophe Robin review? If you give into temptation and try some out for yourself, don't forget to tag @Lookfantastic on social media and let us know your thoughts!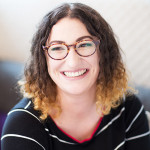 Major fan of scented candles, Make Up brushes and Highlighter. I'm always on the hunt for those Holy Grail products and my dressing table is covered in more beauty products than I like to admit. As an adopted Northerner originally from Brighton, I spend most my days wondering what all this rain is about. My hair isn't grateful for the move. Currently loving:
NIOD Photography Fluid