At thirty years old it's definitely time for me to start investing in some high end products to fight the wrinkles, so I couldn't wait to try these out. Here are my thoughts on the four products I used.
Elemis Pro-Collagen Marine Cream
This revolutionary Anti-ageing cream uses the Marine extract Padina Pavonica to transform the complexion. It is a lovely, light daily moisturiser that was easy to wear under make up, and which I could feel working all day long. One gripe I did have with it though, was the smell. It was not quite my thing and I would have preferred something that felt a little more pampering.
Elemis Pro-Collagen Oxygenating Night Cream
At thirty years old, I fall into the 'Anti-ageing product' bracket. The thing is though, I still have quite oily skin and many Anti-ageing products really break me out because they can be quite heavy. This rule especially applies to night creams (which are heavy by nature) so I was hesitant when trying the Pro-Collagen Oxygenating Night Cream. I was pleasantly surprised at the results though. Whilst rich on application, I woke up each morning with noticeably firmer skin. I really noticed the difference to the texture of my skin too; it genuinely felt plumped up and happy. I didn't have any problems with extra oiliness during the day either, which was an unforeseen bonus.
Elemis Papaya Enzyme Peel
This is a non-granular exfoliator, which claims to smooth, brighten and clarify your complexion. You basically apply it like a face mask, leave it on for fifteen minutes and rinse it off with warm water. As a dedicated user of exfoliator myself, I was interested to try something without granules because my idea of a good exfoliator is one that pretty much takes your face off, much to the dismay of most beauticians.
I wasn't disappointed though; the Papaya Enzyme Peel really does leave your skin feeling smooth and nourished. It has a soft, fruity scent and feels really creamy on your skin. It doesn't dry like a facemask, and you can feel it moisturising your face whilst it simultaneously works its invisible exfoliating magic. I think using the word 'peel' in the product description is a little misleading, but aside from that I thought it was a great product and would definitely consider buying it again.
Exotic Cream Moisturising Mask
I really put this facemask to the test. I'd been out the night before, had too much gin and far too little sleep when I tried it out. My skin was in dire need of some hydration and was crying out for a bit of TLC. The Mask is light and creamy and feels great when applying to your face. I left it on for ten minutes as suggested by Elemis and when I rinsed it off my skin felt refreshed and hydrated. Because the mask is creamy it doesn't really set and dry on your skin, which I personally prefer. The mask also has an amazing scent; you could really smell the mandarin which is included in the blend of ingredients. I'd highly recommend using this mask as a treat when your skin needs a real boost of moisture.
Conclusions
All in all, I was impressed with the range of masks and creams from Elemis. My skin definitely responded well to them and looked plumper and firmer. I especially loved the Papaya Enzyme Peel for its magic smoothing effects and fruity scent. If you're looking to try out a new range, then definitely think about trying some of the Elemis products.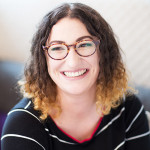 Major fan of scented candles, Make Up brushes and Highlighter. I'm always on the hunt for those Holy Grail products and my dressing table is covered in more beauty products than I like to admit. As an adopted Northerner originally from Brighton, I spend most my days wondering what all this rain is about. My hair isn't grateful for the move. Currently loving:
NIOD Photography Fluid