This festival season, more is more. As the Clean Girl aesthetic takes a hiatus, more of us are embracing bold, bright and colourful looks, in a style the internet has dubbed 'Dopamine Makeup'. We asked Folu Olufemi, expert makeup artist for NYX Professional Makeup, to delve into the meaning behind Dopamine Makeup, and share how you can recreate this colourful aesthetic yourself all festival season.
What is Dopamine Makeup?
"Dopamine Makeup is a style centred around colours, textures and finishes that spark joy. It's the antithesis to the popular 'Clean Girl' aesthetic. Alongside it's sister trends, Dopamine Decor and Dopamine Dressing, this makeup style adopts a 'what makes you feel happy' approach to your makeup application, colour and product selection. Bright tones that uplift your mood and glittery, glossy themes are pretty common to see in this feel-good trend."
"Makeup can be seen as an extension of our personalities because it helps illustrate the person we want to present to the world that day. Are you in your villain era? Embrace it with a bold vampy lip! Do you feel romantic? Use dreamy pinks and berry hues on the eyes, cheeks and lips to live your loved-up fantasy! You have the freedom to pick the style (and products) that match your mood best, and look fabulous whatever you choose!"
Who does Dopamine Makeup work best for?
"Although many dopamine makeup looks are bold in nature, there are also opportunities to be quite minimalistic with this style. As such, I believe many people will borrow elements from both trends, for example balancing a multi-coloured eyeshadow look with a 'barely-there' lip oil.
3 ways to recreate the Dopamine Makeup trend
80s style blend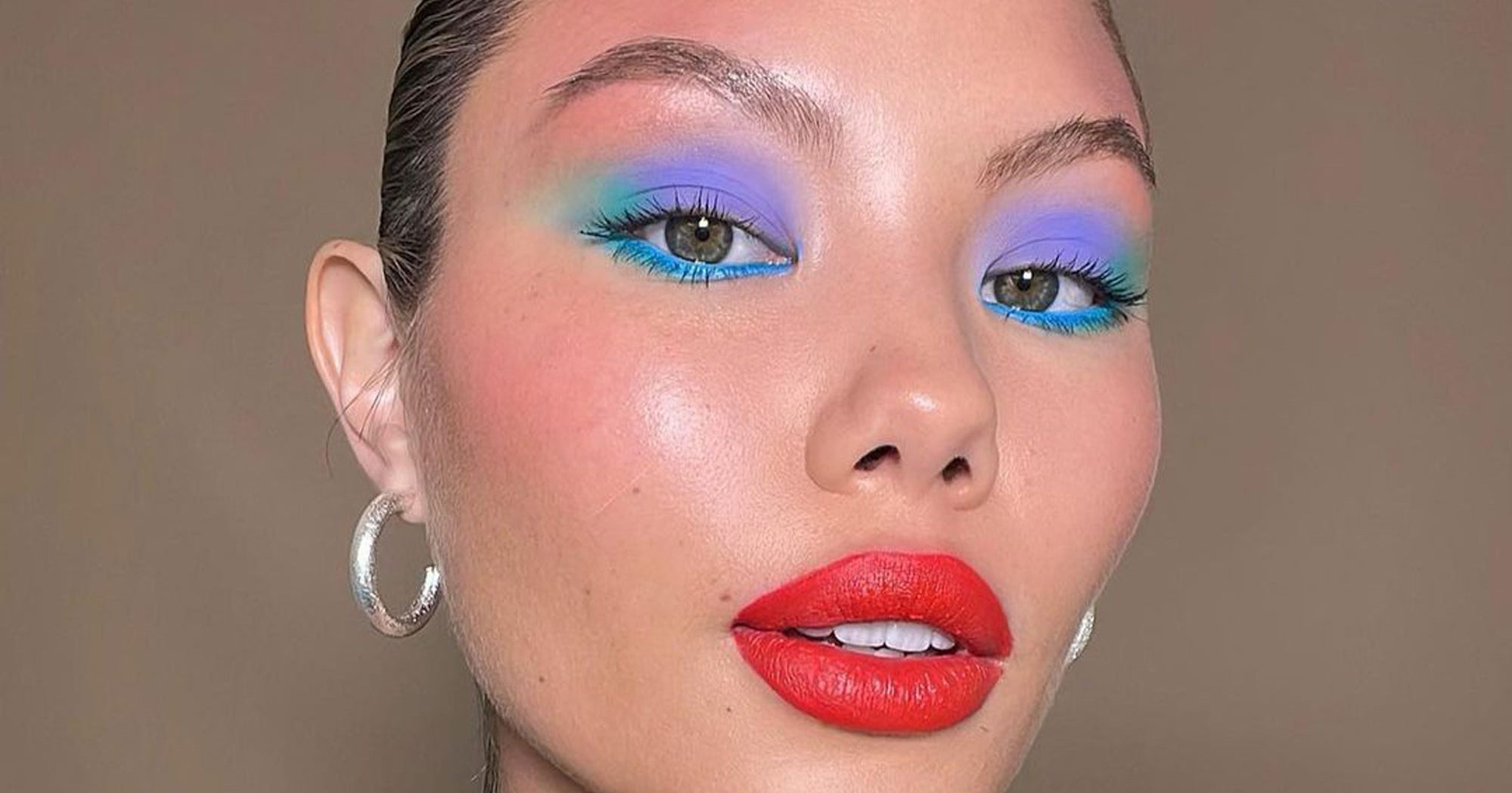 An ode to the best era in pop music (as your parents would say) this modern day twist on the 80s colour pop is a great way to express your boldest self.
Get the look
Apply Jumbo Pencil in Milk all over the lid, and use your fingertip to blend the product out and up towards just above your crease
Use a shader brush and the lilac shade in the Ultimate Brights palette to pat on the shadow from the inner corner going about 2/3 of the way across the lid
Switch to a small fluffy blend ring brush, dip into the turquoise shade start patting the shadow from the outer corner going inwards. Lightly blend the turquoise and lilac together.
Apply a little more Jumbo Pencil along the powder lash line, and use a small smudge brush to apply the blue shadow from the Ultimate Brights palette on top.
Add some Epic Wear pencil in the shade Chill Blue to the waterline and some mascara.
Line your lips with the Line Loud liner in Rebel in Red and fit it in with the matching Shine Loud Liquid Lipstick.
Colourful lashline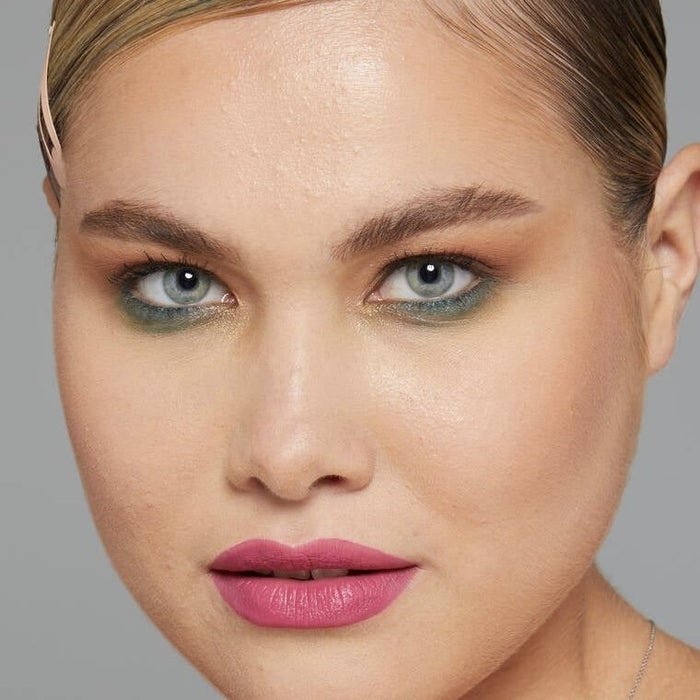 For those who want to add an extra touch of colour to compliment their eyes, this simple yet eye-catching lash look is ideal for you.
Get the look
On prepped lids, use fluffy brush to apply bronzer through the crease
Apply Epic Wear in intense teal on lower lash line.
Smoke out with a small smudge brush and add the teal shade in the Ultimate Brights palette.
For an extra pop add some of the yellow shade in the inner corner and add some 'Lumi Lite' glitter on top!
Line lips with Line Loud liner in Goal Getter and fill with Soft Matte Lip Cream in San Paulo.
Scribble graphic liner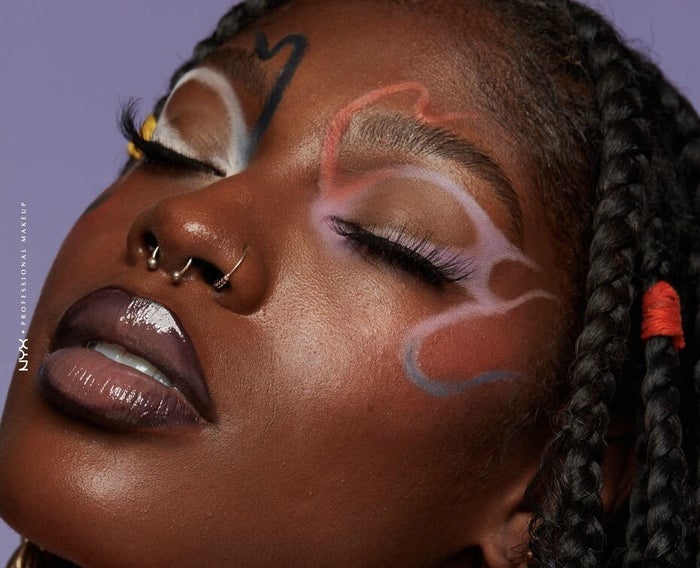 Your face is your canvas, and this scribble liner look is the perfect way to get your doodling fix - plus, it's great for a festival look.
Get the look 
Take the Epic Wear Liner Stick in 'Pure White' and apply from your inner corner, creating an outline across your crease and create a wing shape.
Draw another line across the upper lash line and allow your hand to create a swirly/scribble motion.
Connect the upper and lower wing with a 'c' shape and fill in the gap with the same liner.
Add as many or as few swoops and swirls as you like!
Go over these lines using a small smudge brush and the bright shades from your favourite colourful eyeshadow palette.
Clean the lines up using a flat detail brush and a little Can't Stop, Won't Stop concealer.
Line your lips with Line Loud liner in Rebel Kind.
Apply Butter Gloss in Crème Brûlée.
Shop all makeup on LOOKFANTASTIC.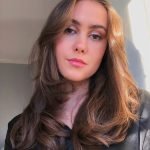 As someone with an affinity for all things beauty, discovering fantastic new products is my not-so-secret obsession. Over the years I've tried and tested a mountains worth of creams, serums and cleansers, finding some of my favourite 'holy-grail' products along the way. However, I'm always on the lookout for more ways to nourish my hair, perfect my dewy base, or enhance my skincare routine. Working as a beauty blogger for over 3 years, I've been lucky enough to collaborate personally with lots of amazing beauty brands including Christian Dior, The Body Shop and Dermalogica. I've used the Dermalogica special cleansing gel religiously since I first got it and their products are some of my ultimate skincare faves. When it comes to cosmetics, NARS Sheer Glow foundation is definitely my go-to - I live for a light, glowy base!