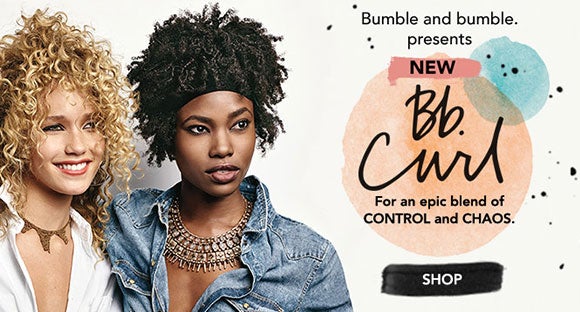 ABOUT BUMBLE AND BUMBLE
Bumble and Bumble are at the forefront of trend-driven haircare that delivers incredible and long-lasting results. With hair artists styling the hair at Runway Shows for Designers such as Charlotte Simone and Paul Smith, Bumble and Bumble know a thing or two when it comes to delivering the latest styles in haircare, with products that make a difference and care for your locks.

It comes as no surprise then that when they decided to release a Curl Collection, it would be a little different to your average curl haircare range. No matter what type of curl you have, such as spirals or ringlets, Bumble and Bumble have it covered. You can mix and match across their range of products to find the perfect combination for your hair type.
Shop Now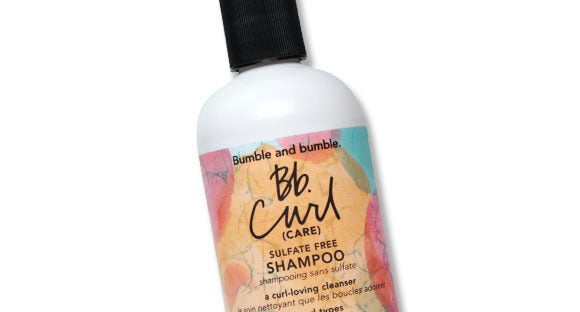 Bb. CURL SHAMPOO
This Sulfate-Free formula might be gentle on the scalp, but it certainly packs a punch when it comes to perfecting each and every curl. The shampoo is infused with HydraSculpt Blend, exclusive to Bumble and Bumble, which contains an elixir of Capuaca Butter, Brazil Nut Oil and Babassu Oil. By hydrating hair fibres, the shampoo ensures that each curl is well moisturised and so better controlled and frizz-free. This is achieved through a unique blend of humectants, which continually hydrate the hair so thirsty curls are quenched! The formulation is free from alcohol, sulfates, parabens and phthalates; making it great for all skin types including sensitive.

How to use: Massage through the lengths of damp hair and then thoroughly rinse to ensure all the product is washed away. Follow with the Custom Curl Conditioner for optimal results.
Shop Now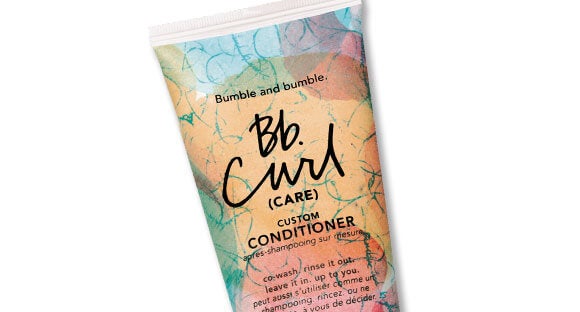 Bb. CURL CUSTOM CONDITIONER
This multi-tasking miracle in a bottle can be used 3 ways to keep your curls in check. Use as a post-shampooing treat for your hair to help detangle any knots, inject with extra moisture and de-frizz, as an overnight treatment for the ultimate in hair indulgence, or as a washing agent should you not have the time to shampoo your hair, (which let's face it girls, we have all been there in the morning.) This also makes it the ideal product in your suitcase when you go on holiday as it does 3 jobs in one! The formula is a powerfully hydrating blend of oils and butters to keep hair supremely moisturised and well-nourished. Free of alcohol, parabens, phthalates and sulfates, it will gently cleanse and condition your hair without causing irritation.

How to use: Use as a conditioner post-shampooing, as a treatment mask or as a gentle cleansing agent.
Shop Now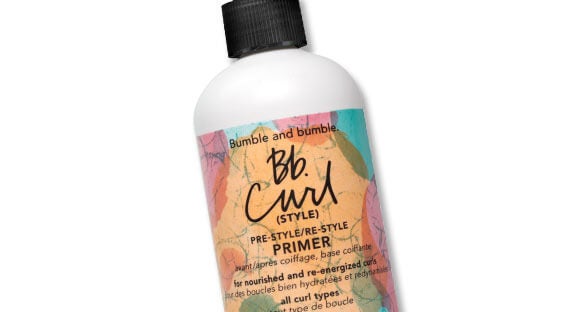 Bb. CURL PRE-STYLE/RE-STYLE PRIMER
Spritz this throughout your curls to help detangle and define each one. Suitable for all types of curly hair, including waves, spirals, ringlets, coils and corkscrews, this priming agent will infuse your hair with moisture and leave it feeling super hydrated. Blended with the same HydraSculpt complex as the shampoo and conditioner, the primer contains a blend of Brazilian Oils to control frizz and keep curls controlled and maintained. Free from chemical nasties such as parabens and sulfates, it is also alcohol-free and will leave your hair feeling protected and ready to go!

How to use: Spritz throughout your hair before styling or using styling products and comb through. You can also use it when you are re-styling your hair and need to add some definition to your curls.
Shop Now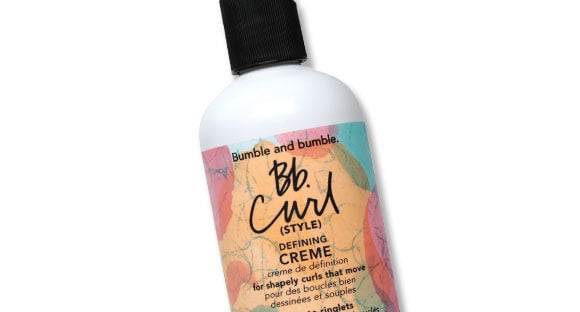 Bb. CURL DEFINING CRÈME
This defining crème has been specially designed to care for waves, spirals and ringlets. It works by enhancing the shape of your curls to help create flexibility, hold and separation. It doesn't feel crunchy, sticky or heavy throughout the hair, instead it helps to nourish your curls with a blend of Brazilian Oils and a rich moisture complex. By using the same powerful HydraSculpt Elixir as the other products in the collection, the defining crème helps to control curls and prevent frizz and flyaways.
How to use: After towel-drying your hair (and following using the Bb. Curl Primer, run this crème from your roots to your ends. You can either leave to air dry or diffuse your hair with heat if you're in a rush!

Shop Now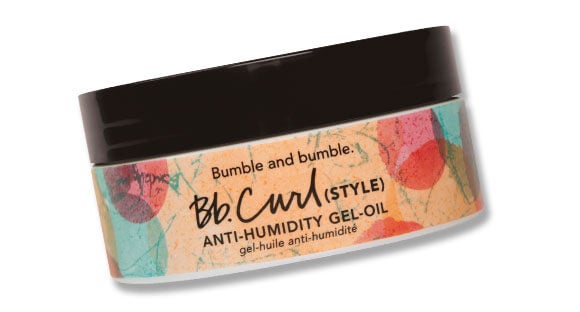 Bb. CURL ANTI-HUMIDITY GEL-OIL
Designed for curls such as coils and corkscrews, this strong yet lightweight gel-oil works to fight frizz at its source and leave you with nothing but silky smooth locks. Although it has the hold of a gel, the unique formulation contains a blend of Brazilian Oils to infuse your hair moisture and leave it feeling well-nourished instead of crunchy and dry. Free from silicones, it won't coat your hair and cause colour to dull, so you can be sure that while your curls are supremely bouncy, your colour is also perfectly vibrant.

How to use: After using the Primer, scrunch the gel-oil throughout your hair to make sure it is evenly distributed.
Shop Now