NEEK Skin Organics
3 results
Completely natural, vegan and cruelty-free, the skincare and makeup collection from NEEK Skin Organics is perfect for ethically-conscious beauties. Creating beautiful, richly pigmented lipsticks in flattering hues and effective skincare which refreshes and perfects your complexion, NEEK simply want to help you enhance your natural beauty.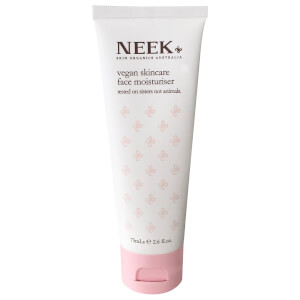 NEEK Skin Organics Vegan Moisturiser 75ml
Save 20%
Save 20% on selected skincare when you use code 20SKIN. Offer valid for a limited time only.
Shop the offer