Zlatan Ibrahimovic Parfums
2 results
As a global icon, Zlatan Ibrahimović set out on an adventure to create a perfume that would capture his worldwide success and ambition. Partnering with one of the world's most prestigious perfume houses, the Givaudan Perfumerie in Paris, the resulting fragrance came to be a blend of Citrus, White Lavender and Marine Accord that perfectly reflects the strength and power of the brand, known as Zlatan Ibrahimović Parfums. Available in both male and female fragrances, at the heart of the scent for each gender is the same empowering elixir that gives you the strength to achieve your dream and ambition.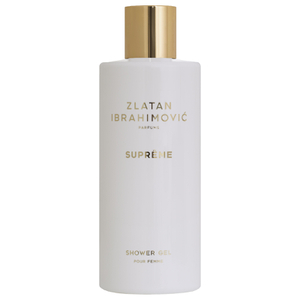 Zlatan Ibrahimovic Suprême Femme Shower Gel 250ml
Free UK Next Day Delivery
Free UK Next Day Delivery when you spend £100 on Christmas. Discount will autoamtically be applied when spend threshold is reached. Exclusions apply, offer valid for a limited time only.
Shop the offer