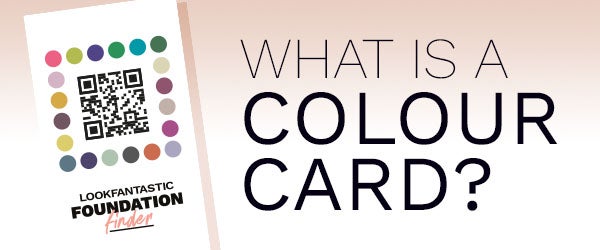 What is a Colour Card?
A LOOKFANTASTIC Colour Card enables you to upload a photo of yourself in order to find your true foundation match. Our unique, patented AI technology analyses your picture to detect the ambient light conditions, which allows us to measure your skin tone accurately. Once your skin tone is detected, you'll be matched to our foundation colour database, which has undergone rigorous testing, with shade measurements of each foundation taken in our beauty lab 10 times more sensitive than the human eye.
How does it work?
When you receive your Colour Card:
1. Scan the QR code on the front to be taken to our onsite Foundation Finder.
2. Answer 3 short questions on your preferred foundation coverage, finish and formula. You can skip this stage, however your answers will allow the tool to create a bespoke match based on your preferences.
3. Take a selfie holding the Colour Card directly next to your face. Once you've uploaded your photo, you'll be presented with your most accurate foundation shade match in just 30 seconds (across a range of brands and all suited to your preferences).
How can I get one?
You'll have the option to select a Colour Card at basket when you buy any foundations (full size or samples).
Do I have to pay?
Colour Cards are free of charge when you add any foundation to your basket (full size or samples). All you need to do is pay the shipping fee. But, we'll credit this back into your LOOKFANTASTIC account for you to redeem against your next full-size purchase.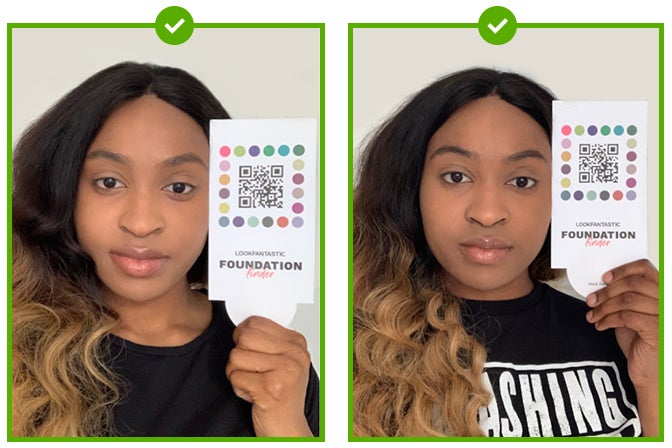 What To Do:
1. Do look straight into the camera.
2. Do use indoor lighting.
3. Do go makeup-free for the most accurate shade match.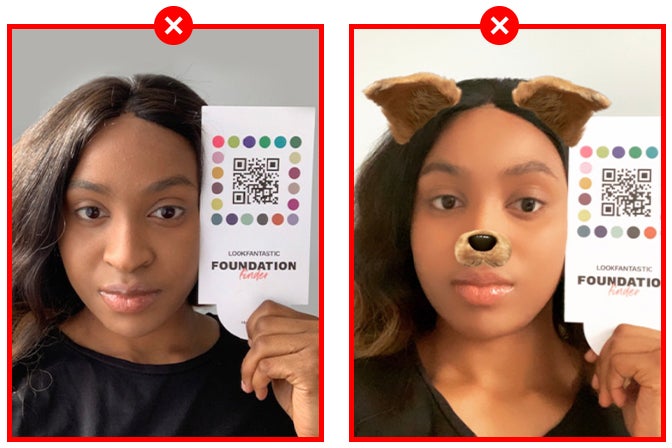 What To Avoid:
1. Avoid shadows or highlights.

2. Avoid using a filter or camera flash.
3. Avoid wearing glasses, headwear and remove any hair from covering your face.