As you'll see over the coming weeks, we are big supporters of Earth Month here at Lookfantastic. There are going to be lots of events, blog posts, launches and exciting offers supporting beauty brands that do things a little differently. As part of this we are especially excited to let you know all about Aveda's limited edition Light the Way Candle, launching on Lookfantastic this week.
Aveda Light the Way Candle
A candle is always a luxurious treat, and the Light the Way Candle is no exception. Made with certified Organic essential oils and naturally derived soy wax, it burns cleanly and evenly for over 27 hours. The Ginger and Ginger Lily are sourced from Umbari in India, where Aveda have helped ensure safe, clean drinking water through their partnership with Global Greengrants. So not only does it smell incredible, but you can be sure the ingredients have been ethically sourced.
It isn't just the ingredients that have been chosen for their eco credentials though. The candle is housed in a beautiful reclaimed glass container and all of the packaging is made from recycled paperboard. Beautiful, stylish and good for the environment; what more could you want?
How does the Light the Way Candle help?
This is the 10th year that Aveda have supported Global Greengrants. They are a non-profit organization that provides grants to groups trying to solve environmental issues all around the world, from climate change to sustainability. With Aveda, they work to provide clean water access for communities all over the world.
So how does the Light the Way Candle come in? Aveda will donate 100% of the profits from the Light the Way candle to Global Greengrants. Buying just one candle can help provide a year's worth of drinking water for someone. It is a simple gesture but just lighting your Light the Way candle can do far more than simply setting the mood.
Available now, buy yours before it sells out and do your bit to support Earth Month with Aveda.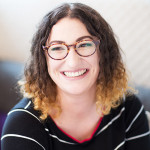 Major fan of scented candles, Make Up brushes and Highlighter. I'm always on the hunt for those Holy Grail products and my dressing table is covered in more beauty products than I like to admit. As an adopted Northerner originally from Brighton, I spend most my days wondering what all this rain is about. My hair isn't grateful for the move. Currently loving:
NIOD Photography Fluid