Restorative, healing and hydrating, aloe vera gel is one of the most beneficial ingredients that you can use on your skin. Aloe Vera gel has long been known for its healing properties as it is packed with vitamins, antioxidants, minerals, and amino acids.  
And whilst we already know aloe vera gel is especially useful when it comes to treating sunburn, did you know that a good quality aloe vera gel can also help soothe acne, give your complexion a radiant glow and take down redness? If you're curious to discover the best aloe vera gel skincare for your face, then keep on reading. 
What is aloe vera gel? 
Aloe vera gel is extracted from the leaves of the aloe vera plant and is used to treat multiple conditions on our skin, hair and bodies. As a general rule, the higher the percentage of aloe vera in any skincare product, the better. There is no such thing as 100% aloe vera skincare though as it does require the addition of some preservatives to extend its shelf life.   
What are the best aloe vera gels for your face
When it comes to aloe vera based skincare, you may also find each aloe vera gel product is powerfully infused with other vitamins and antioxidants for a potent and effective treatment of a range of skin complaints. 
1. JASON Aloe Vera 98% Moisturising Gel Tube
The highly concentrated, JASON Aloe Vera 98% Moisturising Gel is a non-oily, daily moisturiser for dry skin. Soothing aloe vera softens and hydrates dehydrated skin to relieve uncomfortable dryness and chapped skin. 
2. AHAVA's Extreme Radiance Lifting Mask
For a gorgeous glow, choose the AHAVA's Extreme Radiance Lifting Mask. The lightweight, gel-like consistency will lift, smoothen and revitalise your skin. Ideal for dull complexions, vitamin-rich Aloe Date Extract and Goji Berries as well as Osmoter™ (the brand's patented blend of Dead Sea minerals), will restore your skin for a dewier more radiant complexion.
3. Facial Cleansing Gel with AHA from Natura Bissé
Achieve a beautifully clear complexion with the Facial Cleansing Gel with AHA from Natura Bissé. This liquid cleanser is formulated with AHAs which are natural fruit acids that gently exfoliate your skin. With our magic ingredient aloe vera and vitamin B combined to eradicate excess oil production, your skin will be seriously hydrated, without leaving it feeling greasy.
4. Aesop Lightweight Facial Hydrating Serum
For those with blemish-prone, oily or combination skin choose the Aesop Lightweight Facial Hydrating Serum. With pure Aloe Vera juice forming the base, this daily moisturiser offers combination, oily and reactive skin a lighter, more refreshing alternative to richer cream or oil-based formulas. The comforting powers of Aloe Vera help to alleviate redness and sensitivity, while the active botanical extracts of Ylang Ylang and Panthenol work to balance and regulate excess sebum production.
5. Holika Holika Aloe Cleansing Foam 
Ensure your skin is calm and refreshed with the Holika Holika Aloe Cleansing  
Foam, this gentle makeup remover is infused with soothing Aloe Vera Leaf Juice. The gentle cleanser expertly lifts away dirt, excess oil and impurities whilst helping to calm any irritation or sensitive skin.
6. Garnier Skin Active 3-in-1 Hydrating Aloe Water Jelly 
Hydrate and nourish your skin with the Garnier Skin Active 3-in-1 Hydrating Aloe Water Jelly. The lightweight moisturiser is suitable for sensitive skin types, helping to soothe and hydrate. An infusion of Organic Aloe Vera and Hyaluronic Acid, Aloe Vera is known for its healing and moisturising properties while Hyaluronic Acid holds up to 1000x its weight in water to provide intense hydration. The multi-purpose formula acts as a day cream, night cream and hydrating face mask to suit your every skincare need.
Aloe vera gel or aloe vera infused products deserve a place on all bathroom beauty shelves all thanks to their amazing hydrating and healing powers.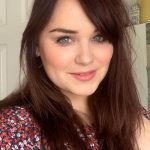 I've been writing about hair and beauty for over 10 years. I am a collector of vintage perfume and my go-to look always includes a bold pink lip! For more, visit https://www.goodgollymisshollie.co.uk