Keratin hair treatments, also known as Brazilian blow-dries, have garnered much popularity over the years thanks to the allure of frizz-free, glossy and manageable tresses.
Best suited to anyone that struggles to manage their hair texture, keratin hair treatments work by filling any porous areas in the follicle with keratin, a protein that is already naturally occurring in your hair, skin and nails. If you're curious to learn more about keratin hair treatments, then we recommend taking a look at our comprehensive guide: What is a keratin hair treatment?
Why choose an at-home keratin hair treatment?
In-salon keratin hair treatments can be costly on both your bank balance and your time. Instead, at-home keratin treatments can be a better way to achieve smooth, shiny locks without the cost and stronger chemicals used in the salon treatments.
You may be thinking that at-home treatments may not meet the mark when compared to the in-salon experience. However, innovations within at-home keratin treatments mean they are now available in the form masks, sprays and leave-in conditioners. Looking to find the best keratin treatments? In this article, we'll be sharing the best keratin hair treatments to use from the comfort of your own home.
The Best Keratin Hair Treatments To Use At Home
The best At-home Keratin Hair Masques
Does your hair look and feel, dry, damaged and brittle? Call upon the Shea Moisture Jamaican Black Castor Oil Strengthen & Restore Treatment Masque to deeply nourish your hair from root to tip. Containing Jamaican Black Castor Oil, this intense treatment promotes healthy hair growth, whilst Shea Butter conditions the hair and scalp to leave it nourished. Ideal for colour-treated, chemically processed or heat-styled hair, keratin restores strength and combats breakage so you can experience smooth, sleek locks with improved elasticity. In glowing reviews, our customers have reported how their hair feels softer than ever after using this treatment.
You can rely on the Kérastase Discipline Keratin Thermique Creme to help resurface dry, unruly hair. Our customers love how this conditioning mask helps to smooth frizz and flyaways whilst providing protection from heat styling. Kérastase research shows users of the Thermique Cremes experience up to 87% less breakage.
Infused with organic argan oil, keratin and milk protein, the Beauty Works Pearl Nourishing Argan Oil Mask is a restructuring formula that helps restore healthy-looking hair. For smooth, manageable hair with a beautiful shine, this is the keratin-infused mask to try.
The Joico K-Pak RevitaLuxe is formulated with a Keratin Peptide Complex and works hard to deliver moisture to dry and damaged hair, leaving it strong, soft and supple. Joico says that your hair will be left 2x more resistant to breakage, and colour fade will be protected by 94%. Our customers love how this treatment works on bleached hair.
If your hair is dry and brittle, we recommend the Phyto Phytokeratine Extreme Hair Mask, which is infused with botanical keratin. The ingredient penetrates the hair's surface to mimic natural keratin and replace lost amino acids, leaving your hair soft, sleek and manageable.
Restore your hair back to its former health with the System Professional Repair Perfect Hair. Offering heat protection during thermal styling, the non-greasy mist combines Hydrolysed Keratin and Wheat Germ Oil to nourish and soften. By penetrating deep within the hair shaft this mask smoothens rough cuticles and prevents split ends, static and frizz.
The Best At-Home Keratin Sprays
Looking for a leave-in treatment? Discover the Biolage Keratindose Pro-Keratin Renewal Spray. Enriched with Pro-Keratin, which is an essential protein for building hair strength and resilience, this lightweight spray is ideal for damaged and chemically treated hair, leaving it frizz-free and sleek.
Nourish and protect your coloured hair with the Color Wow Dream Cocktail - Carb Infused. This leave-in treatment helps add body and fullness to limp and lifeless colour treated hair. Coloured hair is most in need of keratin, as the chemical process can strip strands of its natural protein. This lightweight spray contains Corn Starch, Cellulose and Oat Bran that binds to the hair's surface to help boost the appearance of lacklustre locks. What's more, this treatment utilises a blend of Quinoa and Keratin Protein to create the appearance of thicker hair that is shiny and glossy.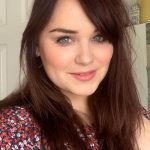 I've been writing about hair and beauty for over 10 years. I am a collector of vintage perfume and my go-to look always includes a bold pink lip! For more, visit https://www.goodgollymisshollie.co.uk