Summer isn't over yet! With another heatwave predicted to be on it's way, we need to prep not only our wardrobe, but also our skincare routine so we can all get glowing as soon as the sun comes back out. Making sure your skin stays healthy in the hot weather can require a few changes to your usual skincare routine though, with added protection needed against UV rays, as well as switching to more lightweight products that won't block the pores or add to unwanted shine.
We have put together the list of our favourite summer essentials that will keep your skin clear, radiant and healthy in the heat.
SPF
Always top of the list, SPF is a must all year round! Particularly important in the summer, aim for a broad spectrum sun cream in at least factor 30 to keep you protected form harmful UVA and UVB rays that can contribute to skin damage and premature ageing. Apply your chosen SPF to all areas of the face and body that will be exposed to sunlight 30 minutes before heading out and make sure to keep topping up every few hours to ensure maximum protection.
We love the La Roche-Posay Anthelios Ultra-Light Invisible Fluid SPF50+ Sun Cream. Developed for even the most sensitive skin types, and designed for both the face and body, the lightweight and non greasy cream sinks quickly into the skin to provide a protective veil that you won't know is there. Enriched with the brands famous Thermal Spring Water, the Sun Cream keeps moisture levels in the skin topped up, and is fully sweat, sand and water resistant, meaning you can enjoy the sunshine without the stress.
A hydrating cleanser
The sun, along with sweat and either salty sea water or chlorinated pools is a recipe for dry skin and irritation. Using a gentle and hydrating cleanser helps to remove any build up and dead cells from the skin, without stripping it of any moisture.
The Kate Somerville Goat Milk Moisturising Cleanser is an ultra-sensitive formula that uses soothing Goat Milk to hydrate the complexion. The cleanser has a luxurious, creamy texture that lifts away all impurities and nourishes the skin to keep it feeling comfortable and supported.
An exfoliator
With skin more prone to becoming dry and flaky, as well as sweating in the heat opening the pores, it's important to use a regular exfoliator to ensure they don't become congested. Dry skin, oil and dirt from spending more time outside can get into the pores more easily in the summer time, which can cause bacteria build up and breakouts. Use a gentle exfoliator once or twice a week depending on your skin type to keep skin clear and glowing.
The Dermalogica Daily Microfoliant uses rice-based enzymes and salicylic acid to slough away dead skin cells and deeply cleanse the pores. Formulated with a skin brightening complex, the exfoliant also tackles uneven skin tones and pigmentation, to leave the complexion looking radiant, clear and smooth.
A hyaluronic acid serum
Adding a hyaluronic acid serum into your routine in the summer is a great way to keep your skin hydrated without weighing it down with a heavy moisturiser. Carrying up to 1000x it's weight in moisture, hyaluronic acid reaches deep into the levels of the complexion, moisturising, plumping and smoothing the complexion. Both ageing and UV rays can contribute to a reduction in our natural hyaluronic acid levels, so adding it into your skincare regime will help to keep your skin looking youthful for longer.
Suitable for applying both morning and evening, the L'Oréal Paris Revitalift Filler with 1.5% Hyaluronic Acid Anti-Wrinkle Dropper Serum is formulated with 1.5% hyaluronic acid. Visibly hydrating the skin, the serum plumps and smooths, helping to reduce dryness along with fine lines and wrinkles.
A replenishing moisturiser
After prolonged time spent outside in the sun, exposed to harmful rays as well as pollution and environmental aggressors, use a replenishing and nourishing moisturiser to restore balance and moisture to your skin. If your skin is feeling a little damaged, dry or burned, a slightly thicker, healing balm or moisturiser will help to repair the skin whilst you sleep.
The REN Clean Skincare Evercalm Overnight Recovery Balm is a rich blend of oil-derived lipids, Jojoba and Sunflower oils that restore moisture and strengthen the skin's natural barrier. The balm melts into the skin to provide relief against dryness and irritation, working overnight so that you wake up with softer, smoother and healthier skin.
A lightweight foundation
The last thing you want from your foundation is for it to cause any unwanted shine or create breakouts. In the summer, many of us opt for a non-comedogenic (oil-free) foundation that won't block the pores and will last as long as you need it to for those long summer days that turn into nights. A lightweight foundation feels more comfortable on the skin in the heat and provides a sheer layer of coverage to give you that flawless finish.
Formulated with hyaluronic acid for a hydration boost on top of your usual moisturiser, the L'Oréal Paris True Match Liquid Foundation with SPF is the perfect summer foundation. The lightweight foundation contains SPF that keeps the skin protected throughout the day and provides buildable coverage that won't look cakey or feel heavy on the skin. Enriched with vitamins and anti-pollution ingredients, the foundation keeps the complexion supported no matter where you are this summer.
A protective lip balm
An area that most of us forget, the thin and delicate skin on the lips is prone to both burning and becoming dry in the sun. Therefore using a protective lip balm containing SPF is necessary to keep your pout looking plump and flake free.
The Bondi Sands SPF50+ Watermelon Lip Balm is the ultimate summery scented blend of nourishing ingredients. Offering SPF50 broad spectrum protection, the formula also contains Shea Butter and Vitamin E that locks in long-lasting moisture as well as shielding against harmful environmental aggressors including pollution and blue light.
A strong setting spray
A strong setting spray in the summer is a must! Not only do you want it to hold your makeup in place for longer summer days, but a setting spray also provides a sweat-proof, water-proof veil that can also shield the skin from harmful aggressors.
The COOLAMakeup Setting Spray keeps the skin protected with SPF30 as well as providing moisture from hyaluronic acid, Aloe and refreshing cucumber. The spray leaves the skin with a semi-matte finish that prevents unwanted shine, keeping your complexion balanced and even throughout the day.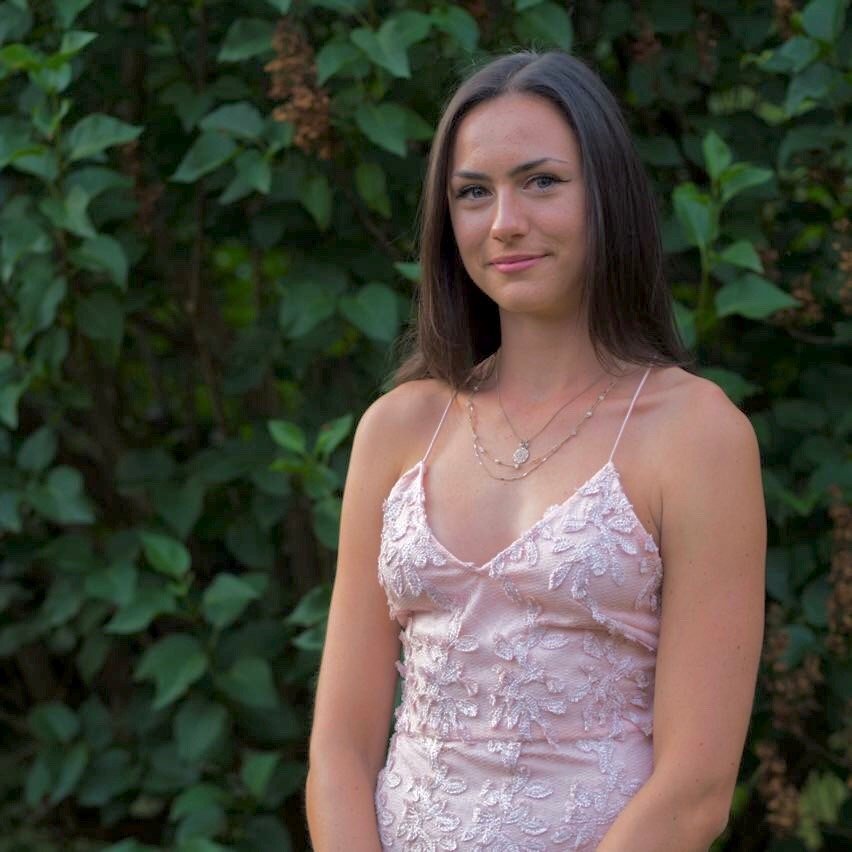 Working with brands at LOOKFANTASTIC for over two years I have developed my knowledge of all things beauty from key skincare concerns to niche makeup tricks and haircare hacks. I have a major passion for finding effective solutions that are easily accessible to everyone so that we can all achieve our best, glowing complexion.