Alpha-H is at the forefront of skincare innovation, with their products focusing on correcting and preventing skin ageing and conditions. Their aim is to fuse the gap between beauty products which aren't always effective, and salon treatments which are sometimes too invasive. In this way, they have produced skincare that delivers visible results without compromising on the health of your skin.
Michelle Doherty, the Director of Alpha-H suffered from severe cystic acne when she was in her early twenties and turned to the brand to help rebalance her skin. However, she discovered that the products not only helped to solve her skin issues, but prevented them from returning too. Michelle is now the owner and director of the brand, and pours all her passion into creating products that will dramatically improve your skin and confidence.
Alpha-H Award Winners
The Alpha-H collection of products is wonderful, but there are a select few which are considered cult beauties in the industry, and these have won countless awards.
This cleanser was the recipient of our 2012 Hair and Beauty Award! We love that it removes eye makeup, makeup, dirt and oil effortlessly without causing irritation. As this product can also replace your need for toner, it works brilliantly on slightly oily yet sensitised skin that doesn't react well to harsh astringents.
Key ingredients: Aloe Vera works to hydrate the skin and reduce moisture from evaporating, making the cleanser ideal for anyone with a dry or tight complexion. Coconut is a fantastic source of Vitamin E, and works to keep the skin healthy and glowing, while Soy Bean helps to reduce fine lines and wrinkles.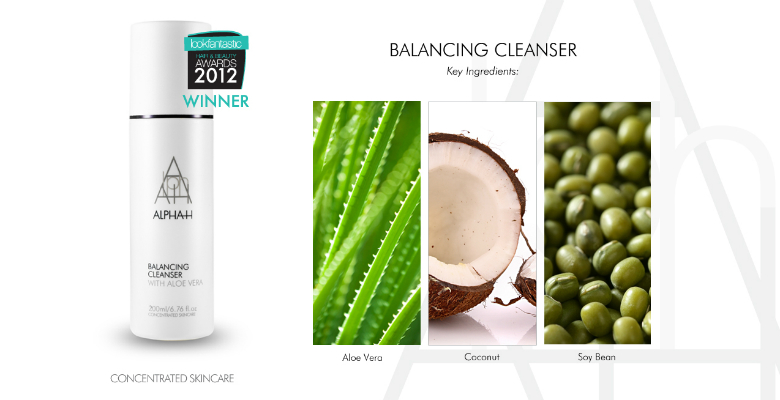 Winner of 2 Harper's Bazaar Beauty Awards, the Alpha-H Liquid Gold Smoothing and Perfecting Mask helps to both exfoliate and rebalance your skin. The formula contains a blend of 15% Glycolic Acid, which helps to remove dead skin cells and increase cell turnover. This helps to reduce scarring, blemishes and skin imperfections.
Key ingredients: Manuka Honey is naturally antibacterial, making this mask brilliant if you have blemishes or skin imperfections, while Lavender helps to control irritation and soothe your skin. Vitamin E helps to keep your skin healthy and promote a glowing and even complexion.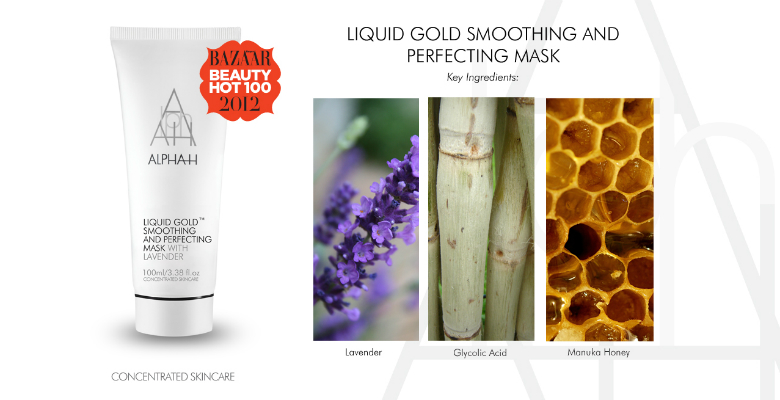 The Alpha-H Liquid Gold has gained serious cult status in the beauty industry due to its ability to fix a multitude of skin conditions and afflictions. Hormonal skin? It beats that and gets you glowing. Dull and congested complexion? It solves that too. It acts like an overnight facial for the skin that will give you a brighter and more refined face in the morning.
Key ingredients: Glycolic Acid helps to remove the dead cells on the skin's surface that can cause congestion and dulling, while Silk Proteins have antioxidant proteins that can prevent cellular and degenerative damage. Licorice helps to calm down skin irritation, swelling and redness, making it a great ingredient to use when you have a hormonal complexion.