With a range of foundations, concealers and makeup specifically designed to work with darker and olive toned skins, EX1 Cosmetics has become a celebrity favourite. We're letting you in on what is special about the products and helping you decide which ones are right for you.
Who are EX1 Cosmetics?
A relatively young British makeup brand, EX1 Cosmetics was started by Farah Naz. She was frustrated by the poor shade choices available for olive skin tones like hers, which along with her background in biochemistry, inspired her to start her own brand.
Redefining beauty, one shade at a time - EX1 Cosmetics
She sourced incredible pigments and worked with a team of scientists in Milan to develop the gorgeous products here today.
We've already had the lucky chance to speak to Farah about beauty and business if you want to know more, but the result of her hard work is a brand that already has incredible celebrity fans and press applause.
Discover everything you could want to know about the amazing EX1 Cosmetics, from the different bestselling products to finding your perfect match in their shades.
EX1 Cosmetics Invisiwear Liquid Foundation
This is the real hero product of the brand. This foundation has created a lot of buzz; it has been responsible for the red carpets looks of celebrities like Adele, Rita Ora and Bella Hadid. With rave reviews from celebrities and industry professionals, it has sold out multiple times.
With shades specifically designed for olive skins, there are now new shades for lighter skin tones that are incredible for counteracting any redness for a beautifully smooth and clear looking complexion.
There is an assumption within the cosmetics industry that the lighter your skin colour, the pinker your undertone, but this is simply not the case. - Farah Naz
As most pale foundations tend to have a pink base, these new shades from EX1 Cosmetics are unlike anything else on the market so you can get the perfect match.
It is a liquid foundation that gives gorgeous coverage, blending beautifully at the same time as working to adapt to your skin tone. This means that it gives a flawless finish without looking artificial or heavy.
The shades:
With 8 brand new shades, there are now 13 shades to choose from:
1.0

- For very pale skin tones, with a yellow undertone.

2.0

- For pale skin tones, with a yellow undertone.

3.0

- For a light skin tone with a neutral undertone.

3.5

-  Formerly their F100 shade, this is for neutral skin tones with a tiny hint of pink.

4.0

- For olive skins with yellow undertones.

5.0

- For naturally deep yellow undertones.

6.0

- Formerly their F200 shade, for golden skin tones with a touch of light brown.

7.0

- Formerly their F300 shade, for deep beige skin tones.

8.0

- For deep skin with a yellow and beige undertone.

10.0

- For deep golden skin tones with a touch of warmth.

11.0

- For brown skin tones with a yellow undertone.

13.0

- Formerly their F400 shade, for rich brown skintones with a yellow undertone.

14.0

- Formerly their F500 shade, for deep skintones with a warm yellow undertone.
EX1 Cosmetics Pure Crushed Mineral Powder Foundation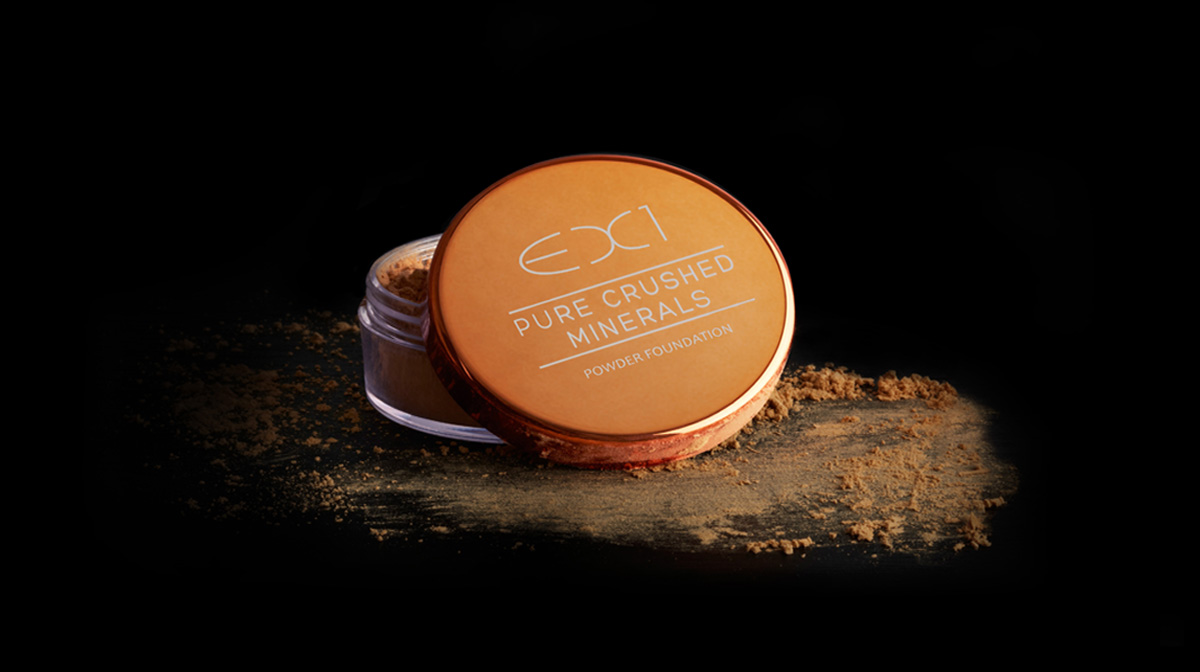 If you prefer a powder formula for your base, then this is the one for you. The richly pigmented mineral formula buffs onto the skin, leaving it looking naturally soft and fresh.
Packed with mineral pigments, it is talc free so a little goes a long way, giving a gorgeous medium coverage.
The shades:
There are 5 different shades, ranging from light to dark, that all blend to your skin tone to work for a range of shades.
M100

- For light tones with a yellow undertone.

M200

- For olive skin tones.

M300

- For deeper, yellow toned olive skin tones.

M400

- For deep tan, brown skin tones.

M500

- For rich browns with a yellow undertone.
EX1 Cosmetics Invisiwear Compact Powder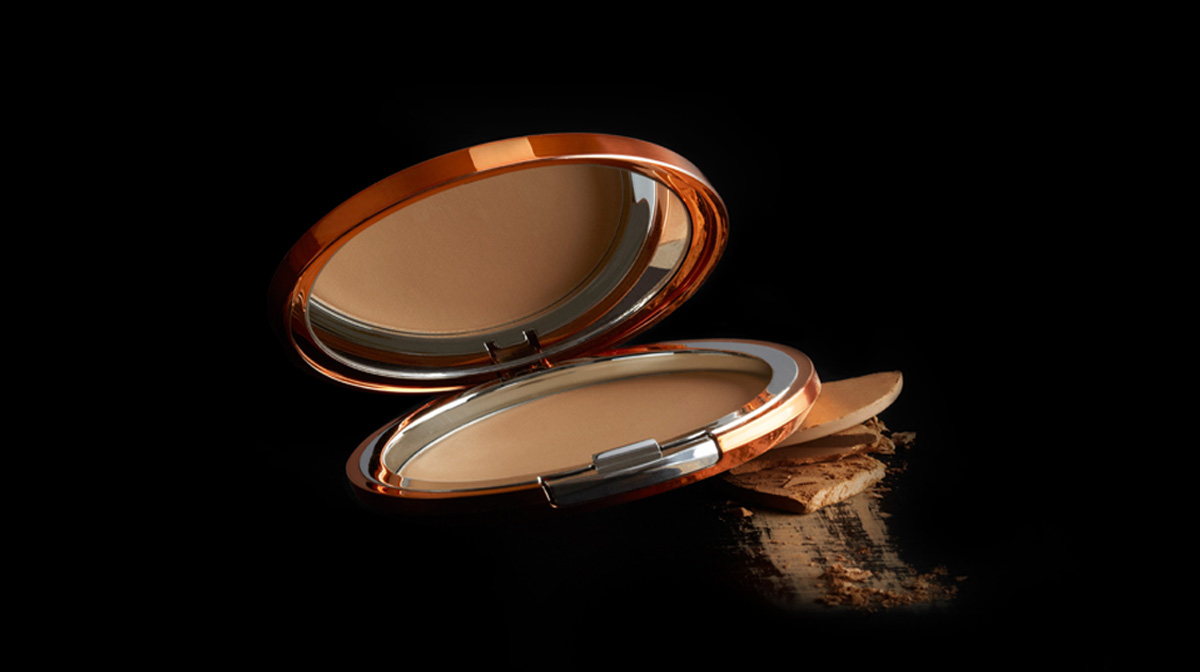 This amazingly finely milled powder feels like silk on the skin and is perfect for helping to set your liquid foundation and concealer without looking ashy or cakey.
Totally fragrance free and non-comodogenic, it is an everyday essential in your makeup bag.
The shades:
Currently the powder comes in 3 adaptable shades, ideal for pairing with your liquid foundation.
P100

- For light skin tones.

P200

- For medium skin tones.

P300

- For rich skin tones.
EX1 Cosmetics Delete Concealer
An essential for banishing any dark marks or dark circles, this rich and creamy concealer is a must-try.
It is packed with antioxidants and Vitamin A and E, blending out to a high coverage finish that stays crease free.
The shades:
There are 3 shades currently, which adapt well to a mix of skin tones. You can also use the shade lighter if you want to use it as a cream highlighter for contouring.
D100

- For light skin tones.

D200

- For medium skin tones.

D300

- For rich skin tones.
EX1 Cosmetics Blusher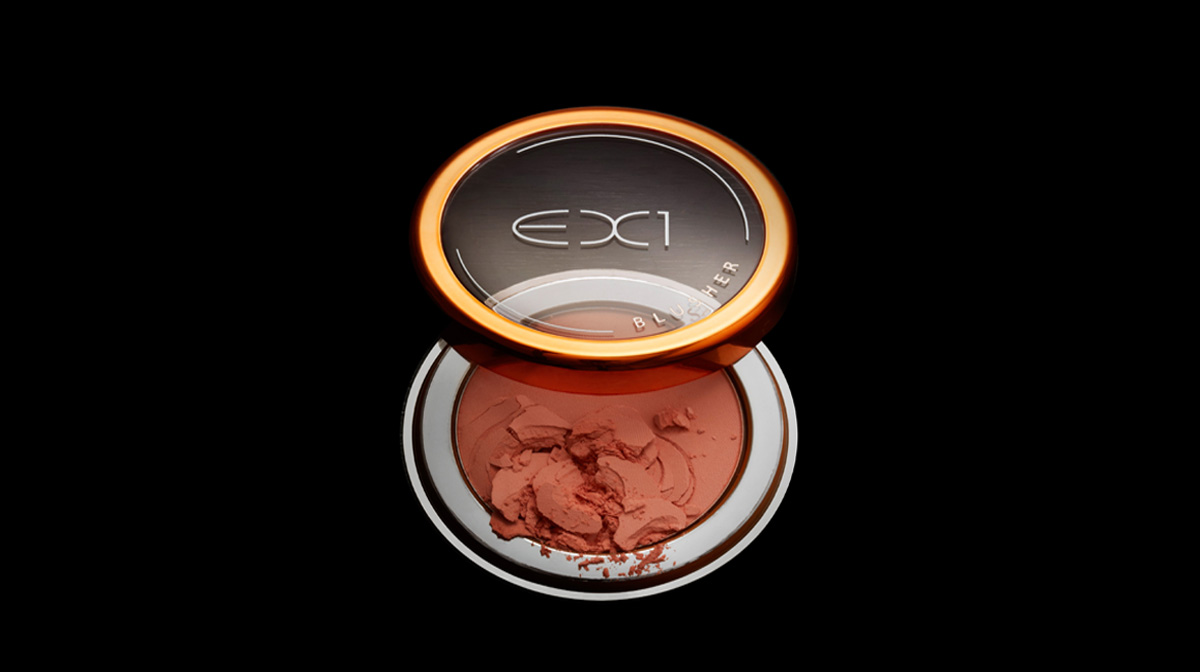 These richly pigmented blushes are amazingly lightweight and blendable, leaving a soft glow on the skin.
Specially designed to complement skin with yellow undertones, the 4 shades work for every occasion.
The shades:
There are currently 4 beautiful shades, ranging for rich reds to subtle neutrals, that work with every skin tone.
Jet Set Glow

- A soft nude neutral with a warm undertone, perfect for subtle contour.

Natural Flush

- A natural soft pink that adds a pop of colour to the cheeks.

Love Story

- A deep warm red for a subtle flush.

Pretty in Peach

- A bright, pretty peach that adds light to the cheeks.
Shop the Range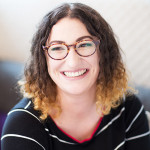 Major fan of scented candles, Make Up brushes and Highlighter. I'm always on the hunt for those Holy Grail products and my dressing table is covered in more beauty products than I like to admit. As an adopted Northerner originally from Brighton, I spend most my days wondering what all this rain is about. My hair isn't grateful for the move. Currently loving:
NIOD Photography Fluid