NARS Orgasm is one of the most arousing names in makeup history. It is iconic. A blush as tantalising and bold in colour as it is in its name; the Makeup Artist's worst kept beauty secret. NARS themselves describe it as 'the ultimate authority in blush' and one would be inclined to agree.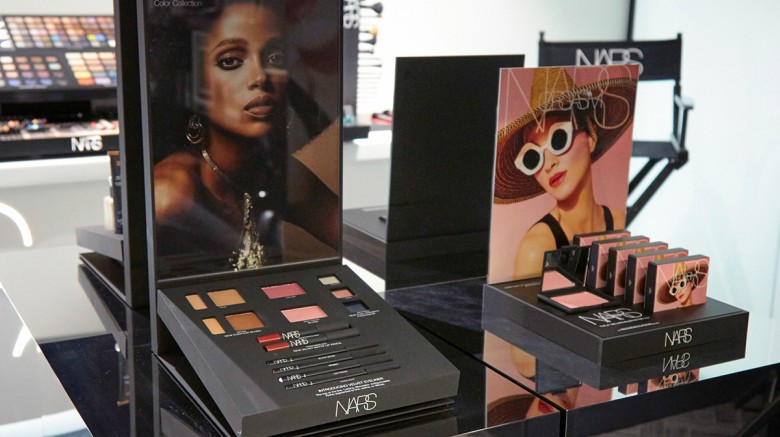 To this day, every year NARS sells as many Orgasms to equal the weight of a Lamborghini – that's a whole lot of blush.
 The History of Nars
Created in 1994 by French Makeup Artist François Nars, NARS is a colour cosmetics and skincare brand priding themselves on pushing boundaries.
A highly talented graduate of Paris' Carita Makeup School, François's fellow alumni include internationally renowned beauty entrepreneur Laura Mercier. However, Whilst Laura went down the route of creating products to enhance your natural complexion, François decided to champion the unconventional.
Exposed to fashion from an early age by his mother, Claudette Nars, his Makeup Brand quickly gained a cult following for it's edgy colours, sleek packaging and provocative names. As a child, François drew the faces of women from French Vogue, European Cinema and Classic Hollywood, believing that fashion is not just about clothing, but about a complete, all-over 'look'.
This has gone on to influence NARS to this day, from their inclusion of diverse models within advertising campaigns, to legendary celebrity clients such as supermodels Linda Evangelista and Naomi Campbell.
Today, NARS stands as a modern icon with customers and staff alike. Figureheads from their team such as NARS Lead UK and Europe Stylist Anna Priadka and NARS Boutique Stylist Ana Albiol, are still leading the way for this colour cosmetics and skincare brand.
They continue to push NARS to the forefront of Makeup Artistry and Fashion Weeks, whilst still taking mixed inspiration from Hollywood stars – Ana Albiol told us that her beauty icons include 'Audrey Hepburn and Twiggy of course', but Adriana Lima is 'her favourite model at the moment'.
 Creation of Orgasm
Created just 5 years after François founded the brand, 'Orgasm' blush was born. A cult classic, François himself admits he did not imagine one product could be so influential. Sure, to the undiscerning eye Orgasm might just look like a pretty pink blusher, but it is so much more than that. It's symbolic of NARS' ability to not only push boundaries, but create new ones.
So, what makes it so special?
Firstly, the name. Whilst at first it might seem like the word 'Orgasm' was used to simply catch the eye (and that it does) as a quirky marketing gimmick, the name actually creates an experience for the wearer synonymous with a little shock value.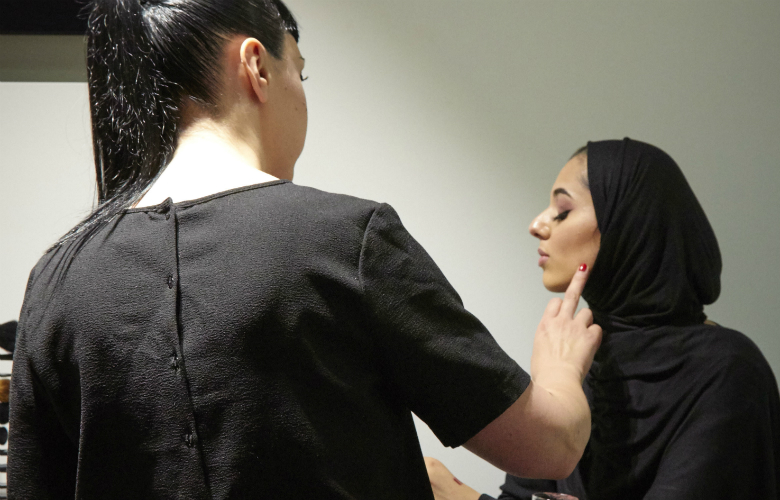 As a teenager, I remember whispering the name to friends in disbelief over a stifled giggle and now, as a beauty connoisseur in my mid 20's, I now wear it as a cheeky secret to myself. Sure, my colleagues probably don't notice anything extraordinary about my complexion, but I know I'm wearing Orgasm; a product which is as sophisticated and empowering as it is provocative.
Secondly, the colour. NARS told Interview Magazine:
I designed this colour like I would have designed any other colour. I swear I never thought this was a special colour.
But a special colour it is! Orgasm is a miracle blush that somehow suits everyone. Irrespective of skin tones and ages, the rosy pink colour with warm and cold undertones and gold speckles creates a blush/highlighter hybrid that prides itself on enhancing any complexion.
Although the universal shade inevitably makes it appeal to so many different customers, François attributes it's ever-growing success equally to it's name. As reported in Byrdie, Nars confessed 'without such an audacious name, I don't know if it would have become so iconic.
How to Wear
NARS Orgasm was created to replicate the natural flush of your cheeks after well, you can probably guess. It is totally build-able, so you can pop on a little or a lot, depending on just how daring you want to be.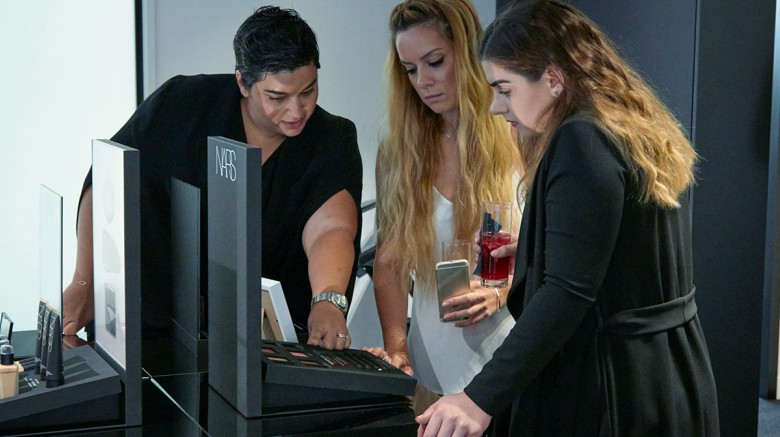 For application, François recommends following this natural flush of colour to the face, blending Orgasm not just on the apples of the cheeks, but along the jawbone and on the tip of the nose to create an all-over, more natural looking hint of colour. As he says on the Nars website,
No one blushes only on their cheeks.
What's next for Orgasm?
Following the success of the blush, NARS have expanded the Orgasm Collection to include products such as, Orgasm coloured Illuminators, Lip Glosses and highlighter sticks The Multiples, which are also designed to replicate that certain glow.
Orgasm has already won NARS a whole host of critically acclaimed beauty awards such as InStyle Magazine's Best Powder Blush Award 2008-2012 and holds many high profile celebrities in its fan base including Gwyneth Paltrow, Mila Kunis and Jennifer Lopez.
However, with Orgasm the best is still yet to come and it continues to win adoration and repeat customers from women worldwide. In fact, when we hosted our Lookfantastic x NARs launch party for the re-introduction of NARS onsite, 'Orgasm' was the buzz word of the night and the product most Beauty Influencers associated with the brand.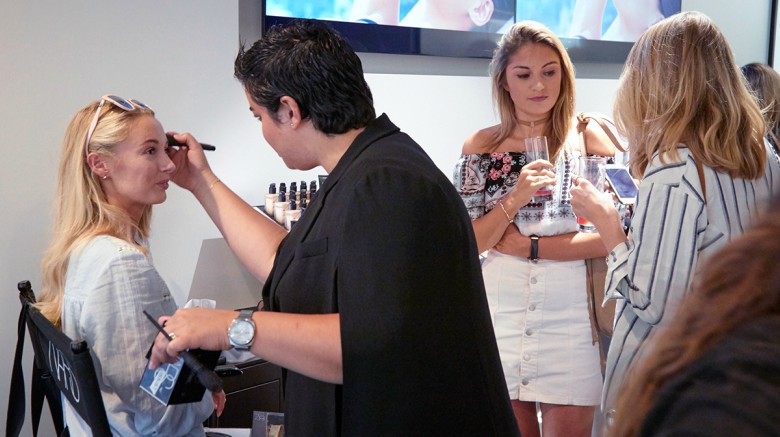 Although NARs have products similar to Orgasm by way of hybrid blushes with risqué names such as Deep Throat and Seduction, none have even come close to the success of their best seller.
In fact, Jake Broullard, NARS' Lead Makeup Stylist captures the Orgasm phenomena perfectly by simply stating, 'everyone wants an Orgasm'.