A new year is coming and that means a brand new year of the lookfantastic Beauty Box. Be the first to find out a hint of what is to come with our sneak peek into the January 2017 box.
What is it All About?
It is the start of a new year, and there is a world of adventure ahead of us. We're hoping to help you start as you mean to go on, with a curated edit of gorgeous beauty products to help you mix things up in the New Year.
As well as the gorgeous products inside the box, you'll find the gorgeous Beauty Box Magazine packed with articles to inspire you for the New Year. What more could any beauty lover want?
What is Inside?
We won't spoil the whole surprise, but we can tell you that there are some real treats in this month's box, including some gorgeous makeup must-haves from Pixi and one of our newest brands, Trifle Cosmetics.
With some new names and old favourites, this box will help you shake up your usual beauty routine; it is the perfect moment to try something new!
How to Get Your Hands on it
If you are already subscribed, then there is no need to worry; your new Beauty Box will be landing on your doorstep any day now. If you are new to the Beauty Box, then you can sign up today to get your hands on this month's box.
Available from just £13 a month when you subscribe for a year, and with every box worth at least £50, it is the perfect way to try something new and switch up your beauty routine.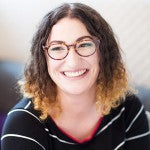 Major fan of scented candles, Make Up brushes and Highlighter. I'm always on the hunt for those Holy Grail products and my dressing table is covered in more beauty products than I like to admit. As an adopted Northerner originally from Brighton, I spend most my days wondering what all this rain is about. My hair isn't grateful for the move. Currently loving:
NIOD Photography Fluid