By delivering oxygen, vitamins A & E, water and glucose directly to the skin, Karin Herzog products help your skin look after itself in the most effective way possible. Loved by celebrities including Victoria Beckham, Uma Thurman, Cameron Diaz, Rene Zellweger, Kylie Minogue and many more!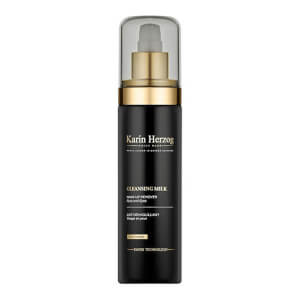 Karin Herzog Cleansing Milk (200ml)
Save 20%
Save 20% on selected skincare when you use code 20SKIN. Offer valid for a limited time only.
Shop the offer