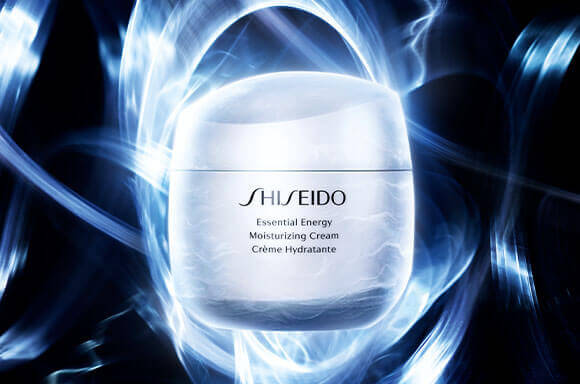 Essential Energy is the first Shiseido range to incorporate neuroscience at the heart of cosmetic skincare. ReNeura Technology is combined with a selection of high-tech plant ingredients in a range of three products: a gel, a cream, and a SPF cream.

Shop Now
Skincare Enters a New Era
How to apply?
Like a gymnastic exercise performed day after day, applying cream increased and maintains good receptivity in the skin, restoring its power to detect and transmit information.
It is time to reconnect with your skin
Shiseido is pushing the limits of science even further, and taking on a new challenge: Neuroscience. 
The first chapter of this new story begins with ESSENTIAL ENERGY, a hydrating and energising skincare line that illustrates the incredible potential of this new field in cosmetics.
Thanks to Shiseido's brand new ReNeura Technology™, Essential Energy deciphers the interactions between the brain and the skin, rebooting the skin's sensory powers to receive signals. These signals create a faster response to the needs of skin that is over-stressed and perturbed by its environment.
Within 3 new moisturisers , neuroscience takes the form of ultra-sensorial textures, aromachological perfumes and a packaging design that appeals to our emotions.