Cancer Patient Stories for Breast Cancer Awareness Month
We'll be sharing some incredible stories from powerful breast cancer survivors to encourage YOU to join the movement in showing support and spreading awareness.
Whatever your age or gender, it's important to know that your breasts are the best, so whether big or small, we'll show you how to check them all!
Let's get you feeling your fantastics
This Breast Cancer Awareness Month, we've teamed up with the experts at CoppaFeel to get everyone feeling their fantastics, because checking yourself regularly is crucial for catching breast cancer early.

Not sure how to check for signs and symptoms? Follow our simple step by step guide below!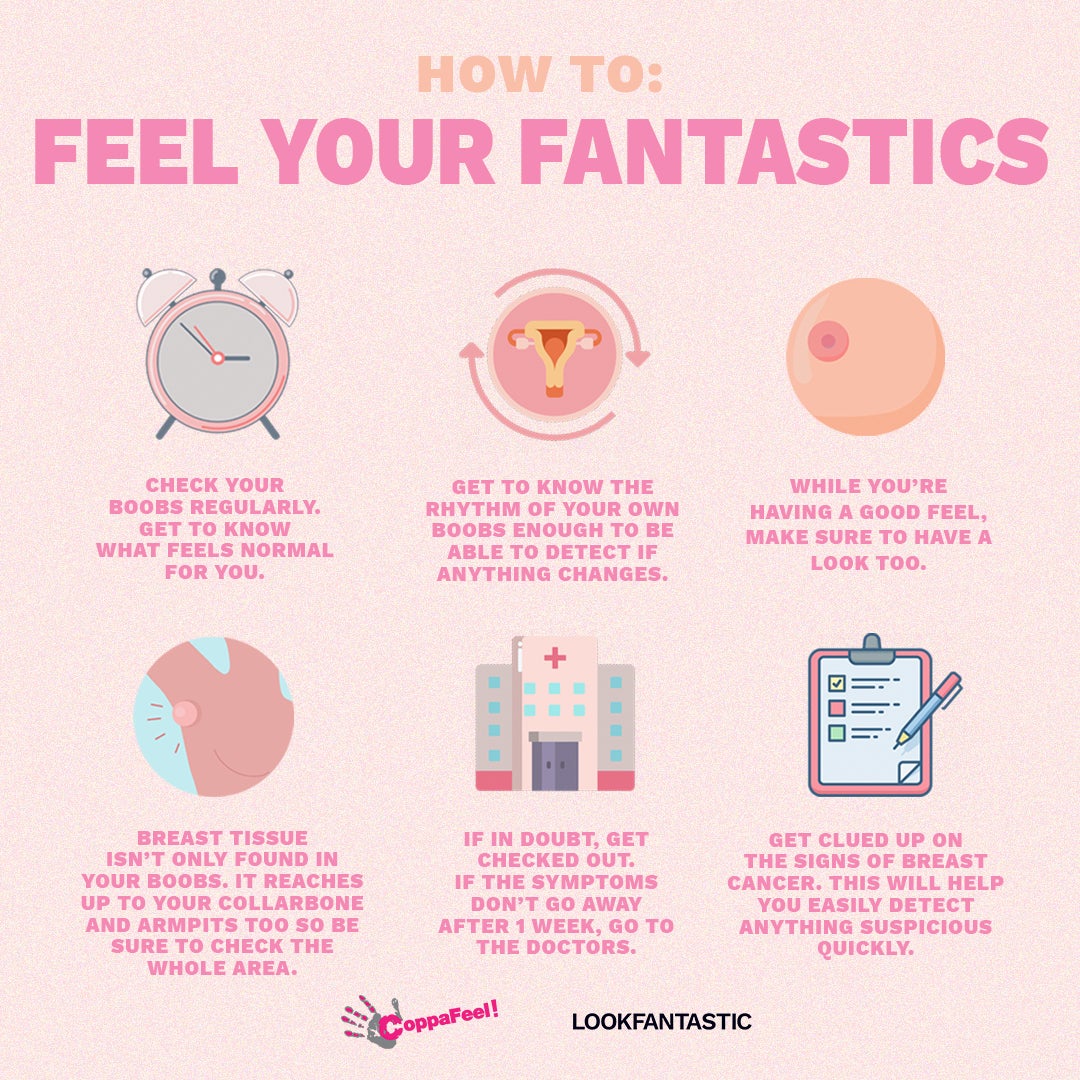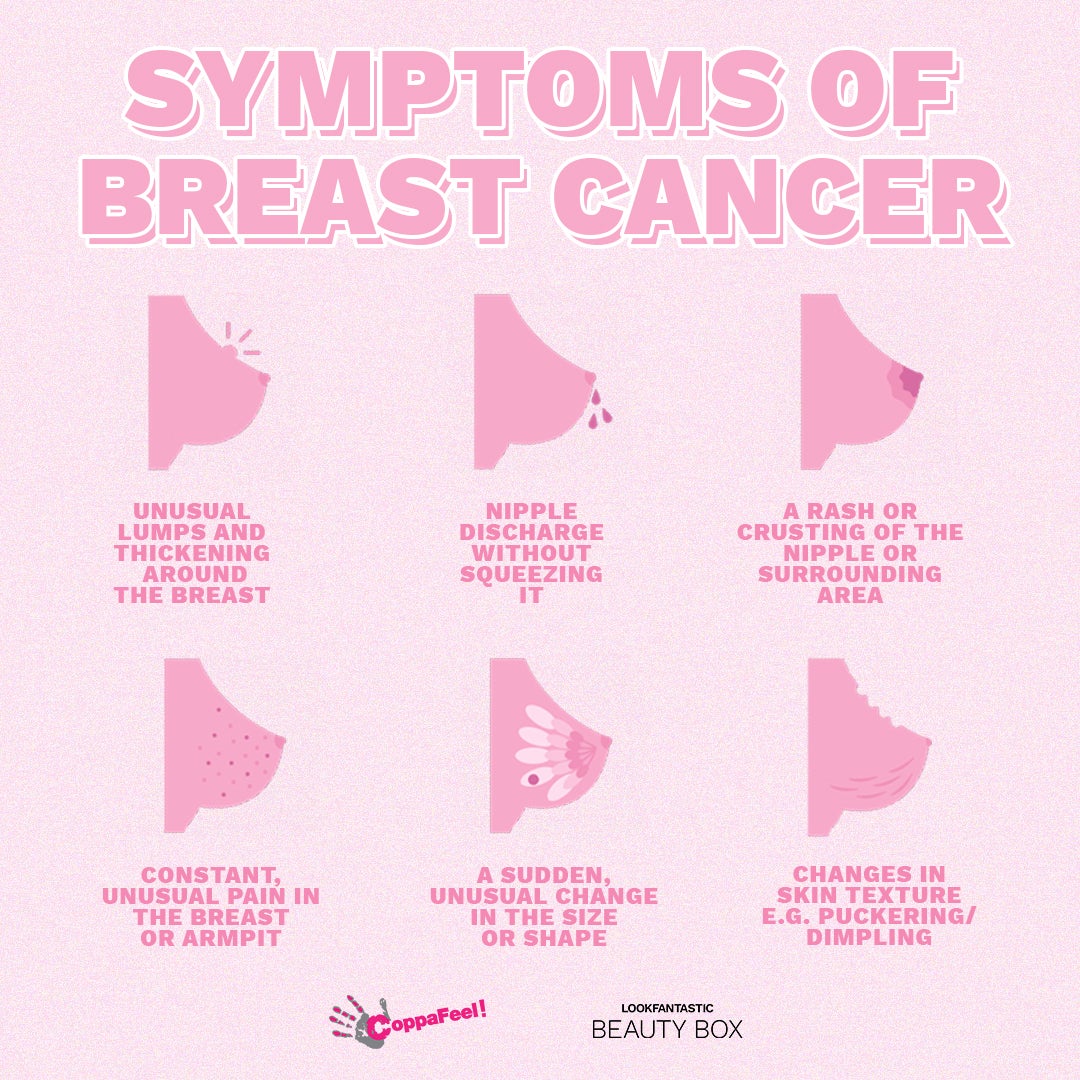 Sophie Dopierala-Bull, Director of Education and Health Comms at CoppaFeel!
How often should you be checking your breasts?

We recommend checking your boobs once a month as you will detect any unusual changes more quickly.
How does diagnosing breast cancer early help with treatment and recovery?
If diagnosed at stage 1, around 98% of women will survive for 5 years or more compared to only 26% when diagnosed at stage 4.*
What should you do if you find a lump or any other irregularities in your breasts?
Monitor them for a week and if they don't disappear, book an appointment to see your doctor.

What can you expect from a doctor's appointment when screening for breast cancer?
An examination includes checking the area under your armpits and up to your collarbone.
When were you first diagnosed with Breast Cancer and what treatment did you have to undertake?
"When I first got diagnosed in 2012, I underwent seven operations and finished the year with 20 rounds of radiotherapy.
In 2015, I had no choice but to have a double mastectomy.
How did you realise something wasn't right before your diagnosis?
"I had lost my sister Rose to breast cancer and I did have a mammogram at that point, however after Rose died I stuck my head in the sand and didn't get checked again for 5 years.
After being bullied by my GP, (luckily!) I went and had another mammogram and they found cancerous cells on my right breast"
Did your double mastectomy affect your confidence? If so, how?
"It shattered my confidence, that was the part I wasn't prepared for. I had been so relieved to get the cancer removed that I didn't think that my emotional recovery would be just as hard.
I had to get used to my new body. Looking in the mirror was the most difficult part for me"
What inspired you to create the brand (Love Rose) and how was it born?
"I've always loved lingerie. Before cancer I was that girl that wore matching sets even under a tracksuit. It has the power to help me feel good about myself.
So, after I lost my sister Rose to breast cancer, I was shocked at the lack of choice on the market. As a designer I realised I could do something about it"
What types of lingerie do you create and who are they suitable for?
"At LoveRose, we have approached post surgery in a completely different way. Our mix and match collection includes pocketed and non pocketed options, suitable for the different outcomes of surgery"