With richly pigmented formulas, creamy feel and amazing shades, it is no surprise we have fallen in love with the Illamasqua Lipsticks. All in the signature slick, black packaging that Illamasqua are known for, these are beautiful
The Matte Lipsticks
The standard lipsticks all have a matte finish but go on smoothly without dragging. They have an incredible long-lasting finish without drying out the lips. These are ideal for anyone who loves to make a statement with their lip colour.
To wear them, either swipe straight onto the lips from the bullet or use a lip brush for a super sharp finish. If you want to wear them as a stain, apply before dabbing away the colour with a facial tissue.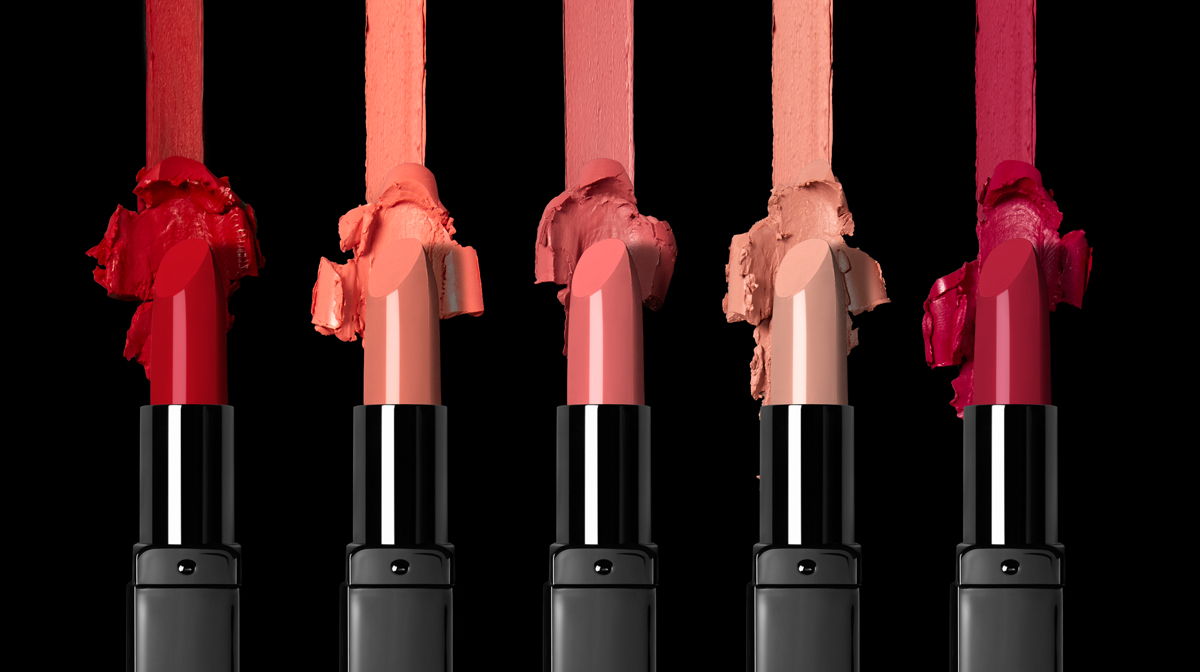 From left to right: Maneater, Brink, Climax, Bare and Box
Maneater is a warm toned, vibrant cherry red
Brink is a peachy pink
Climax is a dusty rose pink
Bare is a neutral, brown toned pink
Box  is a deep scarlet red with a cool undertone
The Satin Lipsticks
The Glamore lipsticks  all have a soft, satin finish. Thanks to nourishing Vitamin E, these feel incredibly comfortable all day long, leaving a hydrating finish on the lips. In a range of shades to suit everyone, these lipsticks are ideal for everyday.
Thanks to their lightweight finish, these are simple to apply on the go, straight from the bullet.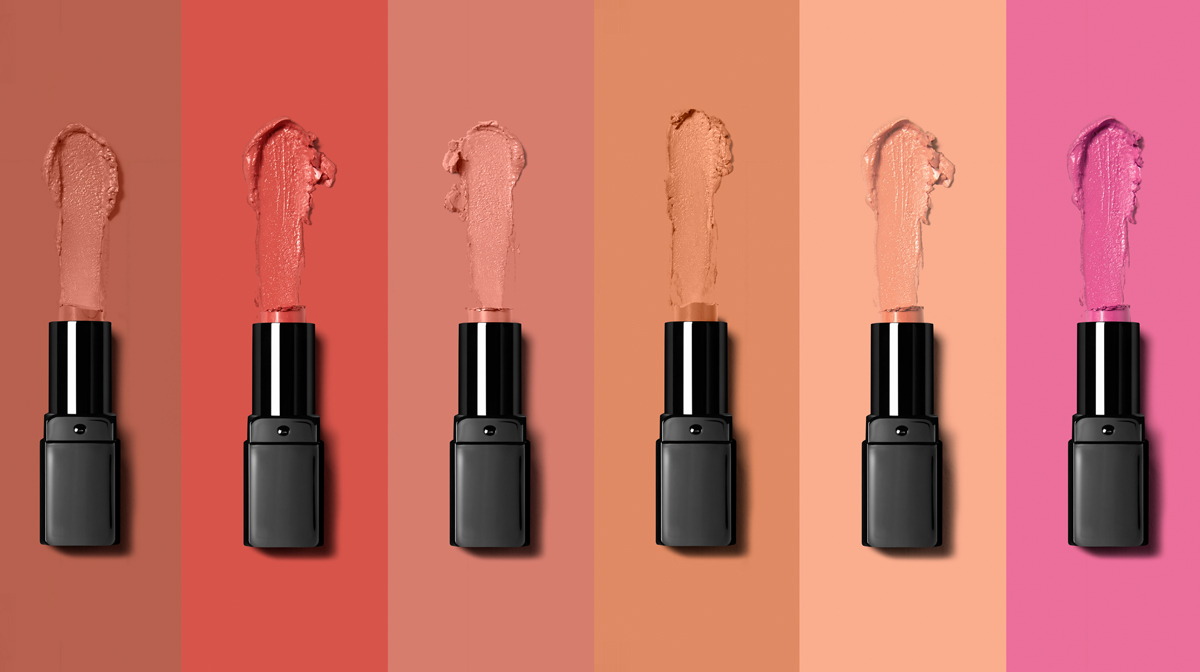 From left to right: Starkers, Cherub, Rosepout, Naked, Tease, Kitsch
Starkers is a soft, natural pink nude, best for cool skintones
Cherub is a warm coral
Rosepout is a neutral pink-brown, which works well on cool tones
Naked is a creamy nude, ideal on warm skintones
Tease is a pale, beige pink, which works best for warm skintones
Kitsch is a bright, rose pink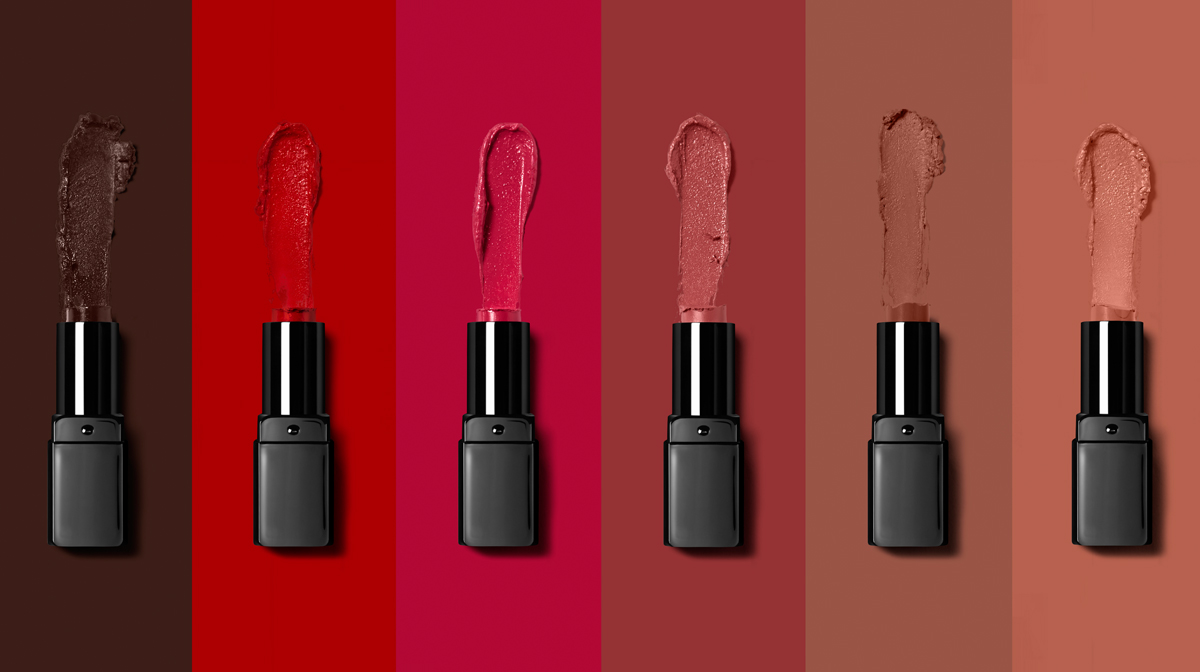 From left to right: Vampette, Virgin, Glissade, Minx, Buff, Rosepout
Vampette is a deep, glossy berry
Virgin is a true, classic red
Glissade is a bold, bright pink
Minx is a warm rose shade
Buff is a soft, fudge brown nude
Treat yourself
Shop the whole Illamasqua lip range today at Lookfantastic, including the Slick Stick liners and Illamasqua's professional makeup brushes.