With the New Year around the corner why not take some time to make some simple tweaks and adjustments to your beauty regime that you'll be able to stick to all year long. Think self-care, sustainability and fragrance- we've curated a list of some of our favourite Beauty New Year's Resolutions for 2021 so you don't have to.  
Beauty New Year's Resolutions for 2021
Use SPF daily
Most of us are guilty of only using SPF in the summer however, SPF is incredibly important for your skin and is a must in your beauty regime for 2021!SPF stands for sun protection factor and it refers to the amount of protection a product offers against the sun's damaging rays. Although it may be a cold winters day, the cloudiest of climates can still cause damage to your complexion! Not only does SPF prevent this damage but it is also recognised as the most effective anti-ager when it comes to preventing premature wrinkles. To ensure your skin has full protection from damaging UVA and UVB rays, we recommend the Dermalogica Solar Defense Booster SPF50.If you prefer to incorporate SPF into your routine through other products try theElemis Pro-Collagen Marine Cream SPF30 for extra anti-ageing protection. 
Make your home a haven
With many of us heading into the New Year still working from home, it's more important than ever to make your home a haven so you can sit back and relax in a calming environment at all hours of the day. Welcome a beautiful aroma into each room with the NEOM Wellbeing Pod Essential Oil Diffuser that delivers the perfect amount of scent in minutes. Choose from a range of 100% natural essential oil blends to suit your mood; whether you're craving better sleep, want to de-stress or feel uplifted and energised.Another great way to infuse your home with a relaxing fragrance is with the Molton Brown Ylang-Ylang Three Wick Candle.Combining notes of ylang-ylang, bergamot, sweet cardamom and musk, the candle delivers a soothing scent making it perfect to light after a hard day's work. 
Embrace in self-care
Take some time every day to embrace in some self-care. Self-care is a great way to boost your mood whilst you relax and indulge in some well-deserved 'me' time.Transform your bathroom into a peaceful paradise with The Ritual of Jing Bath Foam.Add a few drops into a hot running bath to fill up your tub with silky soft bubbles as you evoke in a spa experience from the comfort of your own home. Another great form of self-care is a weekly face mask. The GLAMGLOW Supermud Maskis perfect to use to help combat skin concerns whilst visibly targeting skin's texture and pores. Expect a bright, refreshed complexion after just one use. 
Shop more sustainably
Whether you're conscious about packaging or are on the search for cleaner ingredients, 2021 is the year to shop more sustainably. Start by making small changes such as using the Garnier Ultimate Blends Coconut Hydrating Shampoo Bar with Aloe Vera instead of using a bottled shampoo. Sustainably sourced, the ingredients in the bar work to gently nourish and cleanse your tresses helping you to care for both your hair and the planet. Another great sustainable beauty choice is to use refillable pouches to cut down on packaging waste. We love the Isle of Paradise Self-Tanning Water Refill Pouch and the OUAI Body Cleanser Refill which are both quick and easy to add in to your current containers! 
Be good to your body
2020 has seen a shift in beauty trends with more of us taking care of our body in the same way we would our face. Take this with you into the New Year and give your body the nourishment it deserves with step-by-step treatments. Start off with an exfoliator such as the Frank Body Original Coffee Scrub; a rich formula that works to restore smooth, supple skin from top to toe.Pair this with a luxurious moisturisinglotion such as the Laura Mercier Almond Coconut Soufflé Body Crème to leave you feeling silky soft with a luminous healthy glow.Ensure your body is looked after from the inside and out with the Myvitamins Chewable Vitamin C tablets.Taking just one tablet a day helps to boost your immune system, nervous system and supports the formation of collagen for healthy hair, skin and nails.  
Clean your makeup brushes
Cleaning your makeup brushes is one task we are all guilty of putting off, however regularly cleaning them stops bacteria building up that can lead to acne, as well as helping your products apply better. TheSigma Spa® Brush Cleaning Matis an innovative brush cleaning tool designed to help thoroughly clean your favourite makeup brushes on a flat surface. Simply use this with a splash of the ISOCLEAN Makeup Brush Cleaner and your tools will be as good as new. If you want to ensure your brushes keep their structure, hang them on the Sigma Dry'n Shape Tower to help them dry and further prevent bacterial growth. 
Grow your brows
Gone are the days of carved out arches, thick fluffy brows are here to stay. The RapidBrow Eyebrow Enhancing Serum is a deeply nourishing formula that creates visible results in just 60 days.Powered by a powerful blend of six ingredients including Keratin, Sweet Almond Extract and Polypeptides, the eyebrow serum starts to grow out thin, uneven and sparse brows in just a few strokes of a brush. Once your brows have been transformed, ensure they're groomed to perfection with the Hollywood Browzer that effortlessly removes unwanted hair and leaves you with beautifully shaped brows that frame your face.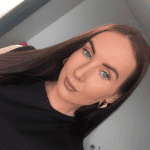 As a beauty fanatic I'm always on the lookout to try and experiment with new products! I've been writing about everything beauty for over 3 years and specialise in skincare so have plenty of tips and tricks to help put blemishes at bay and get your complexion glowing. Whilst being a content writer at LOOKFANTASTIC I've had the opportunity to collaborate with incredible brands including Tom Ford, Dolce & Gabbana and La Mer, taking my understanding of the industry to the next level. In the past I've been a freelance makeup artist and have collaborated with brands including NYX and Revolution Beauty on a personal level, sharing my makeup creations for the world to see. My ride or die brands have to be PIXI, Laura Mercier and Bobbi Brown and I can't live without my trusty MAC Velvet Teddy!