Technology driven skincare that delivers visible results…
Introducing the LOOKFANTASTIC x Elizabeth Arden Limited Edition Beauty Box – filled with 7 incredible skincare treats, for a start-to-finish regime like no other.
Worth over £187, get yours today for £65!
Prevage® Anti-Aging Treatment Boosting Cleanser (125ml) - worth £39
This multi action moisture rich cleanser quickly dissolves impurities, makeup and surface pollution as it refines skin's appearance with biodegradable wax exfoliating beads.
Superstart Skin Renewal Booster (50ml) - worth £60
Discover skin superfood SUPERSTART, formulated with probiotic and prebiotic ingredients to optimise skin surface health and boost the efficacy of other skincare products.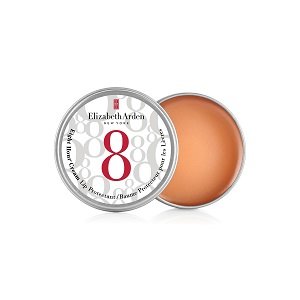 Eight Hour® Cream Lip Protectant (27ml) - worth £9.95
The best way to prevent dry, flaky lips is to strengthen their moisture barrier so they can hold hydration more effectively. This rich formula helps strengthen your lip's delicate moisture barrier while delivering intense, long lasting moisture that immediately soothes lips.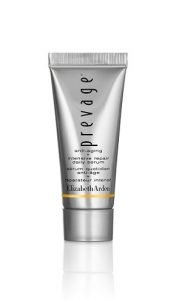 Prevage® Anti-Aging + Intensive Repair Daily Serum (5ml) - worth £30
PREVAGE®, winner of 220 beauty awards*. Harnessing the single most powerful antioxidant**, PREVAGE® with Idebenone helps to reverse ageing signs and visible environmental damage for younger looking skin.
*Awards granted to PREVAGE® products by international press since 2006. **Compared to alpha lipoic acid, kinetin, vitamin C, vitamin E and coenzyme Q10.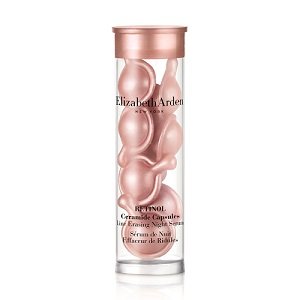 Retinol Ceramide Capsules (7 capsules) - worth £10.50
76% more potent compared to its non-encapsulated equivalent.* This award-winning retinol serum is a targeted treatment to visibly diminish lines and wrinkles, while improving skin texture and tone.
*Based on testing of unencapsulated retinol equivalent predictive of 10 months of shelf life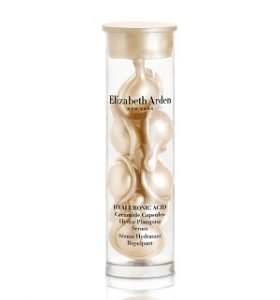 Hyaluronic Acid Ceramide Capsules (7 capsules) - worth £10.50
This silky, lightweight serum combines two essential youth factors in a single dose, biodegradable capsule. Hyaluronic acid draws in moisture while skin strengthening ceramides lock it in. Instant plumping power in every dose to reclaim skin's youthful bounce.
Eight Hour® Cream Skin Protectant (50ml) - worth £28
One sold every minute worldwide! This award-winning skin protectant deeply moisturises and protects skin any time, any way you choose. Its versatile formula goes beyond moisturisation, working wonders to shape brows, add shine to cheeks, soothe dry hands, smooth cuticles and nails, and more.
Subscribed to the Beauty Box? Click through your early access email and use your subscriber exclusive £5 discount to get the box for just £60*
Want £5 off? Subscribe to the Beauty Box and use code EANEWSUBS at checkout to get the box for just £60!**
*subscriber discount only valid when clicking through email
**valid on 3, 6 and 12 month subscriptions only. Click through email to validate discount.