It's the start of a new year, and we're so excited for everything to come!
After all the Christmas indulging, it's time to get our 2020 off to the best start. This January, our Beauty Box is full of products to help you feel revitalised and rejuvenated. From skincare to makeup removal, our January 'Revive' Beauty Box has it all! Let it be the sunshine in your life this month ☀
As always, this month's box includes the latest issue of ELLE (worth £4.50), and our Beauty Box 'Edit' – exclusive to subscribers, filled with tips, tricks and the latest in beauty trends that you'll need throughout the season.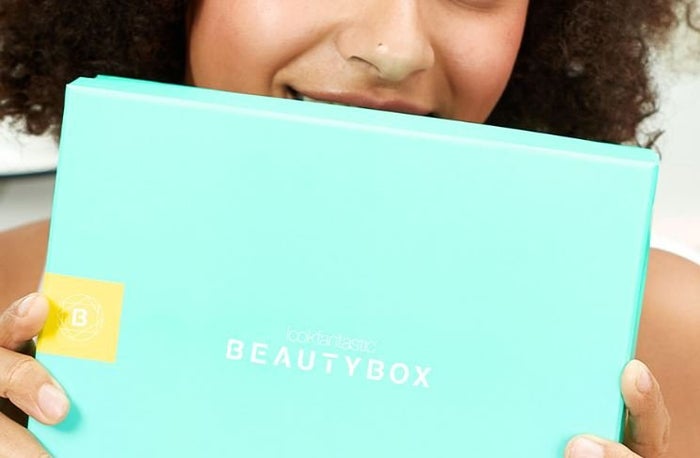 What's inside?
ECOOKING Moisturising Serum - worth £21.50
Replenish lost moisture and hydrate your complexion without feeling greasy with this ECOOKING serum, full of hyaluronic acid to reduce the appearance of fine lines and wrinkles.
Lord & Berry Ultimate Nude Lip Liner (Made to Measure) - worth £15
Completely waterproof and highly blendable to give a more natural lip lining look, this Lord & Berry lipliner is infused with Macadamia Oil to soften your lips from first application.
Glov Moon Pads (x3) – worth £7.11
A reusable and sustainable approach to makeup removal, these Glov Moon Pads are gentle and effective all in one. Simply soak with warm water and swipe over face to remove dirt and impurities.
Mio Skincare Boob Tube, Skin Tight, or Shrink to Fit (all 30ml) – worth £9 *Product may vary
Whichever you receive, these 3 creams are antioxidant rich and will effectively tone and smooth the appearance of skin. An infusion of beneficial ingredients, such as Papaya, Green Tea and Hyaluronic Acid, looks after your skin from top to toe.
Australian Bodycare Tea Tree Oil Blemish Stick (9ml) – worth £9.99
With fantastic antibacterial and anti-inflammatory properties, this spot stick is an effective way to target blemishes at the first sign of a breakout. Infused with 100% tea tree oil, use over the affected area to reduce redness and speed up the healing process.
Sebastian Professional Dark Oil Lightweight Shampoo & Conditioner (2 x 50ml) *Product may vary dependent on delivery location – worth £7.92
Jojoba and Argan oils ensure that this shampoo and conditioner duo cleanse and condition hair without weighing it down, whist also improving softness, volume and shine.
How to get your hands on the January Beauty Box?
If you're already subscribed, then no need to worry, your January box will be landing on your doorstep soon. If you aren't already subscribed, what are you waiting for?
Sign up today for a gorgeous treat each month and let's feel, be and lookfantastic together!