If you're trying to keep your brows looking gorgeous in between waxes or threading, we have some eyebrow grooming tips that will give you that professional finish at home.
The Best Ways to Groom Your Brows
Lots of us can be a little scared of eyebrows; teenage horror stories of overplucking can come back to haunt us. However, if you want to keep things looking neat and tidy, these are the 3 golden rules we swear by:
Find the Perfect Shape
The secret to brows with a professional finish is knowing the best shape for you. It can help you work out where to pluck without over-doing it and where to fill in with your makeup too.
Brow mapping can sound complicated, but it doesn't need to be; just watch our video with Caggie Dunlop and Benefit for the basics.
[embed]https://youtu.be/sd328kXu93s[/embed]
Tidy Up Any Strays
Having a little pluck and a little trim where you need can help your perfectly groomed brows stay that way for much longer.
Once you've got the right shape (whether you managed it by yourself or swear by your monthly appointments), it is simple to keep it by only tweezing and trimming any strays as they grow.
Rather than going for an intense pluck, where you might be tempted to take it too far, just have a look every day and tweeze out or trim individual hairs as you spot them.
Fill in Any Gaps
Gaps or patches in your brows can ruin your groomed look as much as overgrown brows. Keep everything looking full and neat by filling with dyes, pencils and gels.
A brow dye can help fine and delicate hairs look fuller and is often the celebrity secret for full looking brows. Fine pencils are the ideal option for giving a natural, hair like look; just draw on lots of little, fine strokes where you need.
As a finishing touch, brow gels can help keep everything in place all day long. We especially love the ones with added fibres that can be used to thicken and define the brows beautifully.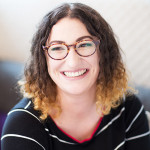 Major fan of scented candles, Make Up brushes and Highlighter. I'm always on the hunt for those Holy Grail products and my dressing table is covered in more beauty products than I like to admit. As an adopted Northerner originally from Brighton, I spend most my days wondering what all this rain is about. My hair isn't grateful for the move. Currently loving:
NIOD Photography Fluid