In one of the biggest beauty comebacks, blush has has a resurgence like no other, and it seems that these pigmented cheek products are well and truly here to stay. A particular favourite of beauty gurus and MUAs alike, cream blushes are taking centre stage this season, promising to give you that perfectly pinched look, with minimal effort. What more could you want?
Looking to delve into the world of cream blush, or simply want to know if it will work for you? Taylor Frankel, co-founder and chief brand officer at NUDESTIX shares everything you need to know about this wonder product, plus how to apply it for a natural rosy look.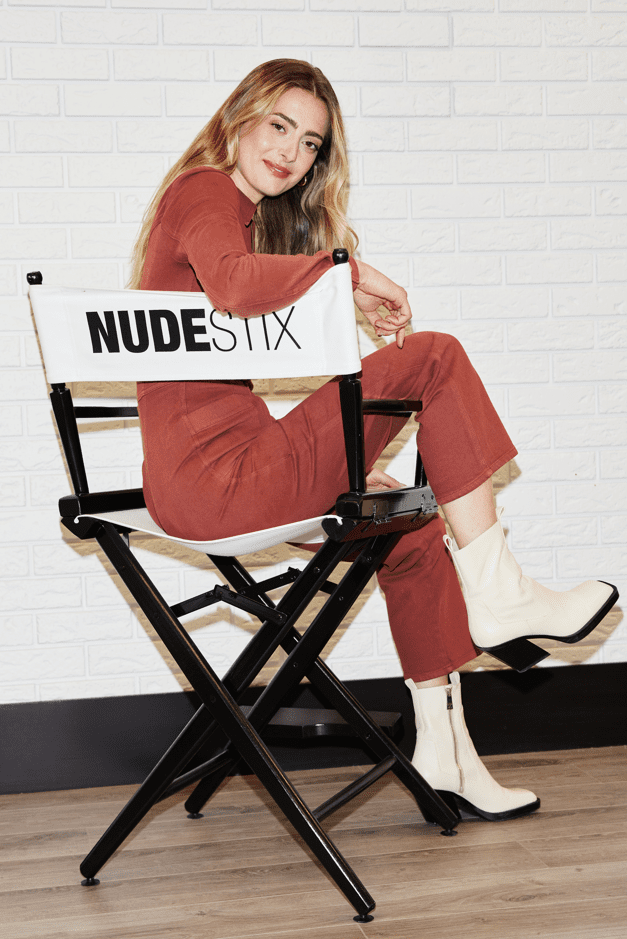 What are the benefits of a cream blush formula compared to a liquid or powder?
Cream blushes are quick and easy to use, because of their solid creamy base, they glide onto your skin and blend easily. Cream blush is also not intimidating, in case you're not a makeup expert, it's very forgiving and can be applied with or without makeup brushes or sponges. The warmth of your skin works well with cream blush so skin looks fresh and very natural.
Which skin type is cream blush best suited to?
Cream blushes come in several different payoffs. There are matte, dewy and blurring cream textures so you have many choices. All skin types can use a cream blush, however it's important to choose one with the payoff that suits your skin type and the look you want to achieve.
I would recommend that those with oilier skin types choose a matte cream blush and a blot stick or translucent powder throughout the day.
What type of looks can you achieve with cream blush?
It's very versatile! Perfect for those who are time-deprived because cream blush is multi-tasking. Apply it to your cheeks, then dab a dot on eyelids and press onto lips for a one-and-done, monochromatic look. Or go full glam and combine different textures.
What are your favourite cream blushes?
Our NUDIES are my favourite cream blushes because they are not only easy to use, but they come in different textures (matte, dewy and blurring) and so many different shades – the possibilities are endless. Whether I want to create a "nude but better" look or glam it up for a fun night out, I know that I can do this with all our NUDIES textures.
How to apply cream blush
What is the best tool to apply cream blush with?
Choose whatever tool you're most comfortable with. Cream blushes blend beautifully with brushes, sponges and fingers too.
At what stage of our makeup routines should we be applying it?
Apply cream blush once you've applied your makeup base, whatever that base is for you; typically after foundation and concealer to even out skin tone.
Where should we be placing cream blush for the best results?
Where you apply your blush can not only give you different looks, but also define your face shape. Firstly, smile when you look in the mirror and apply the blush onto the apples of your cheeks starting at the center in a diagonal motion upwards towards the temple. I like to also add a little blush on my forehead close to the hairline and sweep a little across the bridge of my nose.
My top tip is to always start off with less than you think you need. Try a dot on cheeks first and blend. Add another dot if you want more and blend again. It's far easier to add than take away!
How can we stop cream blush from making our other base products separate?
Try a primer before applying your foundation, then set it with a loose powder before applying your cream blush.
Shop all blush on LOOKFANTASTIC.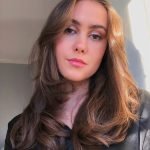 As someone with an affinity for all things beauty, discovering fantastic new products is my not-so-secret obsession. Over the years I've tried and tested a mountains worth of creams, serums and cleansers, finding some of my favourite 'holy-grail' products along the way. However, I'm always on the lookout for more ways to nourish my hair, perfect my dewy base, or enhance my skincare routine. Working as a beauty blogger for over 3 years, I've been lucky enough to collaborate personally with lots of amazing beauty brands including Christian Dior, The Body Shop and Dermalogica. I've used the Dermalogica special cleansing gel religiously since I first got it and their products are some of my ultimate skincare faves. When it comes to cosmetics, NARS Sheer Glow foundation is definitely my go-to - I live for a light, glowy base!